2 Supporters in MPL Season 7 Who Respect RRQ Vyn!
RRQ Vyn is a support player owned by RRQ Hoshi. Vyn is one of the players who strengthens RRQ Hoshi in MPL ID season 7 this time.
In MPL ID season 7 this time, Vyn played 2 different roles, namely support on week 1 and tanks on week 2.
This one player is synonymous with his support game who can get moments at crucial moments such as stealing lords. Vyn himself is known as a smart support player by several Mobile Legends players.
ALSO READ: Interesting Facts about El Classico Mobile Legends on MPL ID season 7!
In an interview session at MPL Quickie, Vyn as RRQ Hoshi's representative after defeating Bigetron Alpha was asked about who was the player support he respected.
"Like Udil, Udil and Luminaire," answered Vyn.
---
There is a giveaway contest with a prize of 1 million rupiah in game vouchers in the application!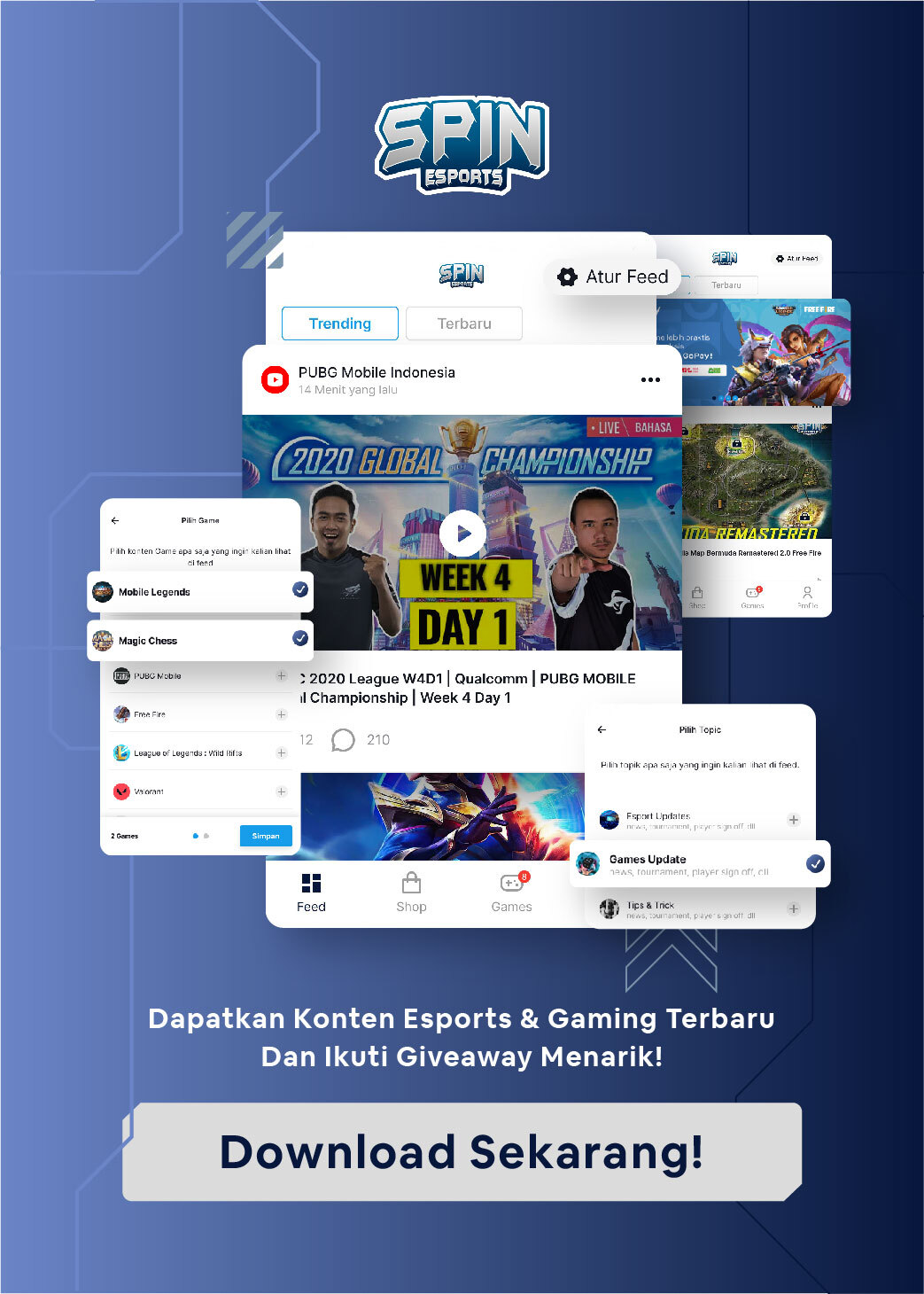 ---
Udil and Luminaire are 2 names of support players who are respected by Vyn in this MPL Season 7.
Udil, Vyn, and Luminaire are 3 names of well-known support in Indonesia. The three of them have already brought titles to their respective teams.
ALSO READ: Not RRQ, This is the Prediction of MPL ID Season 7 Champion According to Bkent!
Vyn also revealed that he wanted to meet Luminaire at the interview session.
"Okay, okay, I also want to (fight Luminaire)," said Vyn.
Vyn and Luminaire will also meet on the third week of MPL ID season 7 this time in a match titled El Classico.
How about Spinners? Have you been waiting for this 2 best support match in the El Classico match? We will watch it together at the third MPL ID season 7 Week.
ALSO READ: Family Planning Tips Regarding Successful Capital to Play in MPL!
Don't forget to visit the SPIN Website for other latest updates, and follow our Instagram and Youtube.