4 Teams That Can Make Surprise at PMCO 2021!
PUBG Mobile Club Open (PMCO) 2021 Group Stage has rolled out per 17-18 February 2021. There are 36 teams involved to fight for tickets to PUBG Mobile Pro League Indonesia (PMPL ID) Season 3.
As usual, there are some teams that are seen as favorites, some may become dark horses. What is clear is the event Group Stage PMCO 2021 this time it promises a surprise.
There are a total of 28 teams that have passed the open qualifying round, plus 8 invited teams. This time, SPIN assessed that there were four teams whose work should be watched out for. Anyone?
Massive roster overhaul
Big teams have been busy overhauling their roster in recent weeks. There are a number of attractive transfers, such as transfers Jeixy from Morph Team to Aura Esports.
There is also a Daffa transfer "Ramones"Ramadan from BOOM Esports towards NFT Esports. Previously, NFT had released Mas Gaga, Ramones came to replace him.
There are also 21 Esports movements that recruit Banyu from Victim Esports. Banyu is said to be one of the best scouters in the Pubg Mobile Indonesia scene.
Therefore, by analyzing the transfer roster of the big teams, there are at least 4 teams that can surprise PMCO 2021. Who are they?
---
There is a giveaway contest with a prize of 1 million rupiah in game vouchers in the application!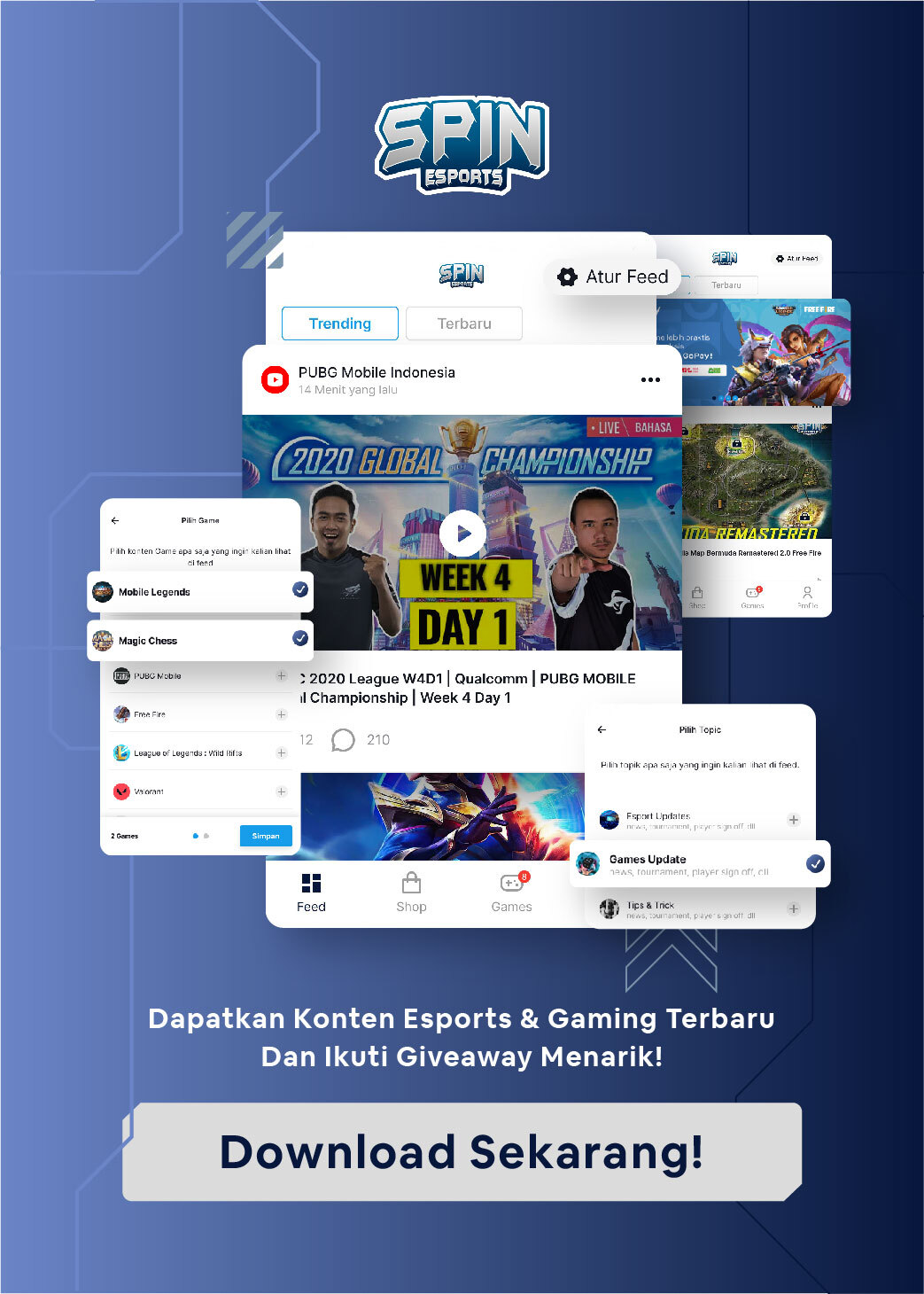 ---
Capital9 Esports
This one team deserves to be watched out for after completing a massive roster overhaul in early February 2021. Currently, the four roosters that are Capital9's mainstay are:
Omega (Heri Saputra), ZenS (Geffry Khoyrudin), Flyboy (Fadiano), and Frenzzy (Excel Tio Ananta).
Frenzzy introduced at the same time Flyboy. The presence of new players is believed to be making Capital9 Esports is getting tougher.
NFT Esports
Just like Capital9, NFT is also making a massive roster overhaul. There is Dron and Ramones which first became part of the NFT.
Ramones is a former Boom Esports player, while Dron comes from RRQ Ryu. They are quite experienced and understand the top competitive scene.
The NFT became even stronger after formalizing the transfer Svafvel a few days ago. With the entry of Svafvel, there are already players who are used to playing with him, namely Ramones, who also comes from Boom Esports.
21 Esports
21Esports is one of the surprise teams for PMPL ID Season 2, which is trying to strengthen its team in Season 3 this time. Many of the top players have joined new teams, including 21 Esports.
The seriousness of 21Esports began to appear when they brought in Foxe, JugHead, and Boonk. Then it becomes clearer when the fourth player completes the team, that is Banyu who is plotted to become In Game Leader.
This means that the composition of the roster 21 Esports this time is quite capable. Two players are former Evos Espors, one player has been captain of RRQ Ryu, and another is IGL at Victim Sovers.
Bonafide
Bonafide, which is now a PUBG Mobile division, has just released the Bonafide Kong division which is now independent.
It's hard to guess the current strength of Bonafide because all the players are new. Here are 5 new Bonafide roosters:
Cupaw
Hans4You
Storyboy
Superlio
Hanz
Even so, it is precisely because it is difficult to predict that the Bonafide team can become one of the dark horses in PMCO 2021 this time.
So, can't wait, right? You guys are definitely waiting for PMPL ID Season 3? Wait for complete information and don't miss it!
Don't forget to visit the SPIN Website for other latest updates, and follow our Instagram and Youtube. Follow our SPIN Community Discord too!