Now there are several Free Fire Buff Weapon Predictions, which will be available in the next update. Of course with things like this, it will certainly make the meta in the Free Fire game change too. Buff is one of the things that is pretty good, where we can all feel a lot of things that have nothing to lose in the future too.
There are indeed many updates that are presented in the Free Fire game now and are certainly quite cool. Of course that way you must not forget, with things like this. Moreover, now you really need to be able to know the Type of Free Fire Weapons, because this will later help you when playing in the future too.
There are 4 weapons that are often forgotten. You need a buff so that they can get stronger and fit to be used, see the 4 weapons below;
Heatgun
VSS
CG15
Crossbow
According to my Esports, these 4 weapons should be buffed immediately. It is rarely seen due to its lack of effectiveness.
The following are free fire weapons that must be buffed on the October FF update:
1. Heatgun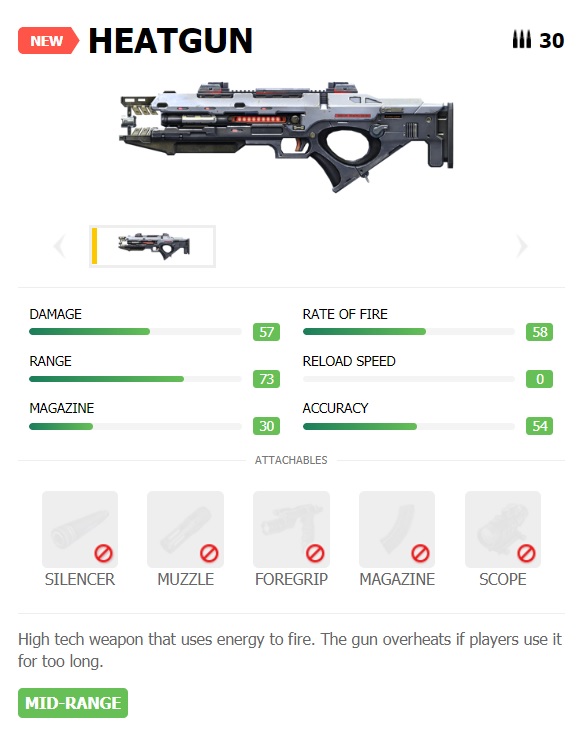 This first weapon is indeed the most Underated, as we know that the Heatgun is one of the most difficult weapons to use. The ability provided by this weapon is OK, but when it reaches Overheat, we can't use the weapon first.
Of course things like this make us feel difficult when fighting the enemy. Most likely this weapon will get the latest Buff, where the Overheat pause from the weapon is reduced considerably too. Things like this, will make Heatgun the newest meta.
VSS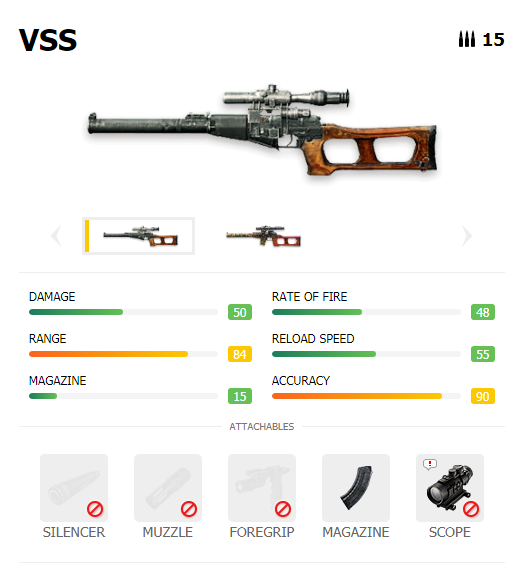 Next we have a weapon called VSS, the ability of this weapon is indeed quite lacking. Of course, that way all of you will experience difficulties later, if you use this weapon. So, don't forget to do that for all of you, reportedly VSS will get a new buff.
Where reportedly it will affect the Damage and Fire Of Rate. Of course this way you will definitely never get bored, if you use these weapons later. Even though this is still included in the predictions, the players can't wait for this to happen.
2. CG15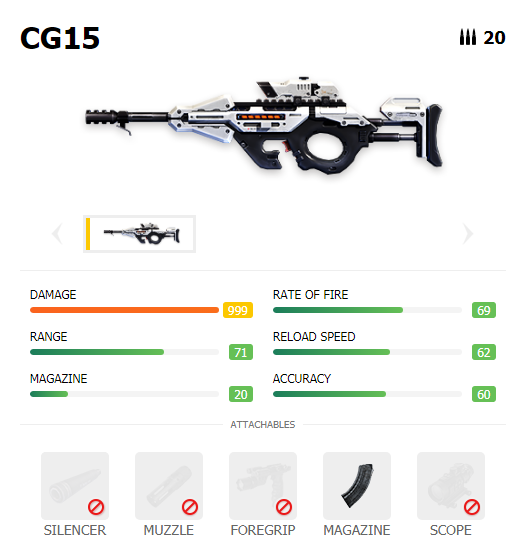 Yesterday, we discussed, that this weapon will get the latest buff after being present in the Bermuda 2.0 Trailer. So of course things like this, it is enough to provide the latest Clue if indeed the CG15 weapon will be presented in the form of a buff.
There is no further news about this buff, but we hope that it will be one of the best for players to try. If there is currently a buff on weapons, then in the future it will be even more interesting.
3. Crossbow

The last news said that there is a new change, in this weapon. This matter still cannot be expressed properly. Because there is no new explanation yet, which is indeed still an issue that will come up in the future.
The crossbow is one of the least used weapons, because we also know that this weapon is very difficult. Of course that way you definitely won't want to try, if Crossbow hasn't got a buff. So this is what makes Garena, maybe give the newest buff to the weapon.
Those of us who are still playing the Free Fire game, try to be able to play properly. Moreover, using a weapon that has been buffed, surely we will be even easier to play against the enemy later too.
That's it, Thank You and Greetings, Booyah.
---
Oh yes, all of you too, don't forget to Follow Us on my Esports Instagram. So that you know the updates to the Free Fire game and others.