Alter Ego Match Schedule in MPL Season 7, Immediately Repeat the Grand Final!
Alter Ego became the first team whose match schedule was released by MPL ID Official.
Because in alphabetical order they are number one. Alter Ego in MPL Season 6 then managed to make tremendous improvements by making it to the Grand Final.
However, during the Grand Final, Alter Ego had to suffer a painful 3-2 defeat, even though their chances of winning were quite high seeing that RRQ Hoshi's base was only a few left.
Alberttt's strength and the solidarity of RRQ Hoshi players in guarding the base at the last moment made RRQ Hoshi successfully make a comeback and win MPL Season 6.
ALSO READ: Geek Fam's explanation regarding Doyok not playing in MPL Season 7!
And for MPL Season 7 this time Alter Ego will meet RRQ Hoshi for their first match.
But not on the opening day the match will take place but on Saturday, February 27, 2021. And it will be continued with the Sunday where they will meet. Geek Fam ID.
---
There is a giveaway contest with a prize of 1 million rupiah in game vouchers in the application!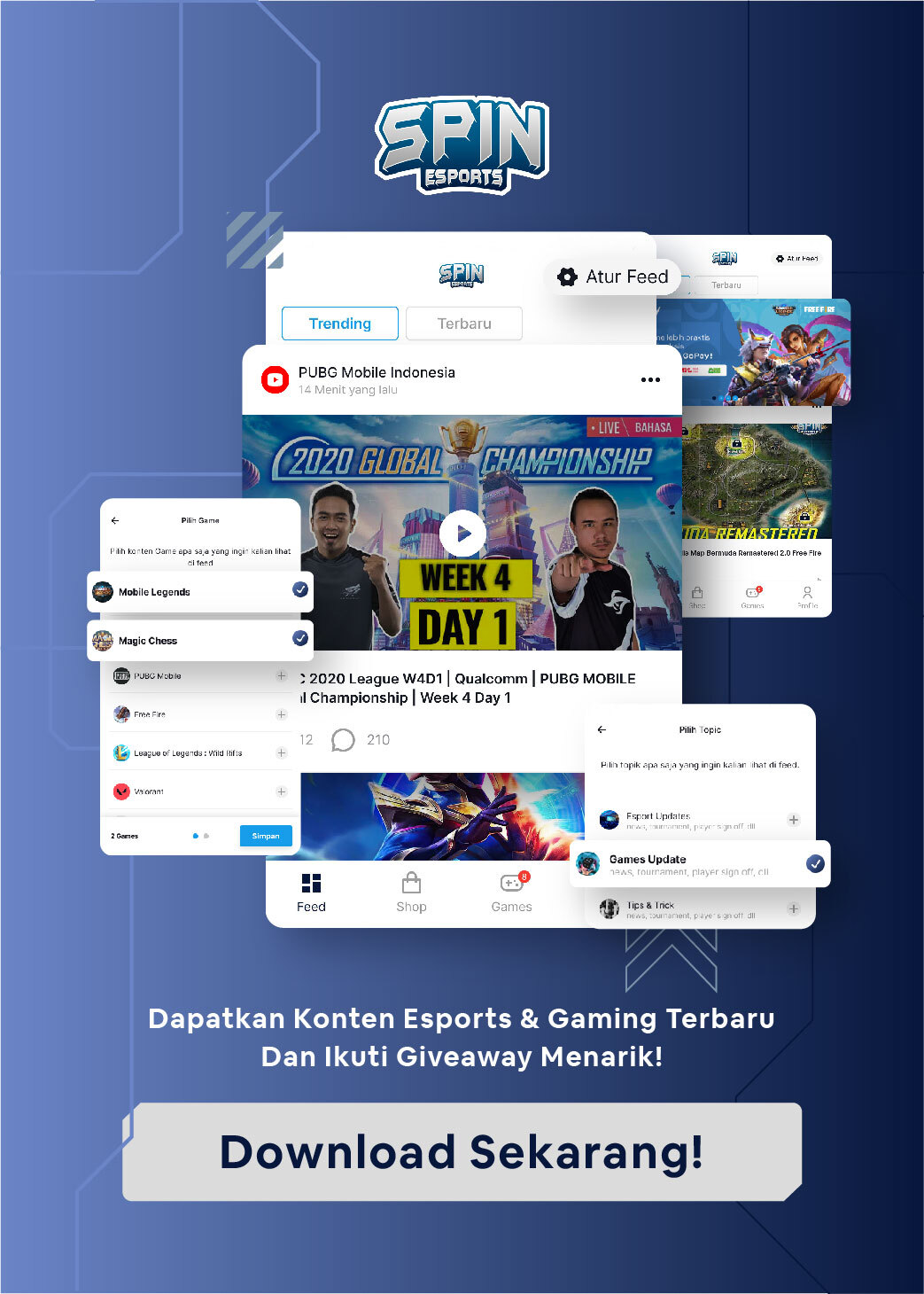 ---
For the next match in a row they will meet with Genflix Aerowolf, AURAFIRE, Bigetron Alpha, EVOS Legends and ONIC Esports.
At the second meeting, successive Alter Ego will fight back Geek Fam, Genflix Aerowolf, EVOS Legends, Bigetron Alpha, RRQ Hoshi, AURAFIRE and ONIC Esports.
Can Alter Ego become the champion of MPL for the first time with the same roster? Let's just wait, Spinners.
ALSO READ: This is the difference between past and present basic Mobile Legends (ML) skins!
Don't forget to visit the SPIN Website for other latest updates, and follow our Instagram and Youtube.