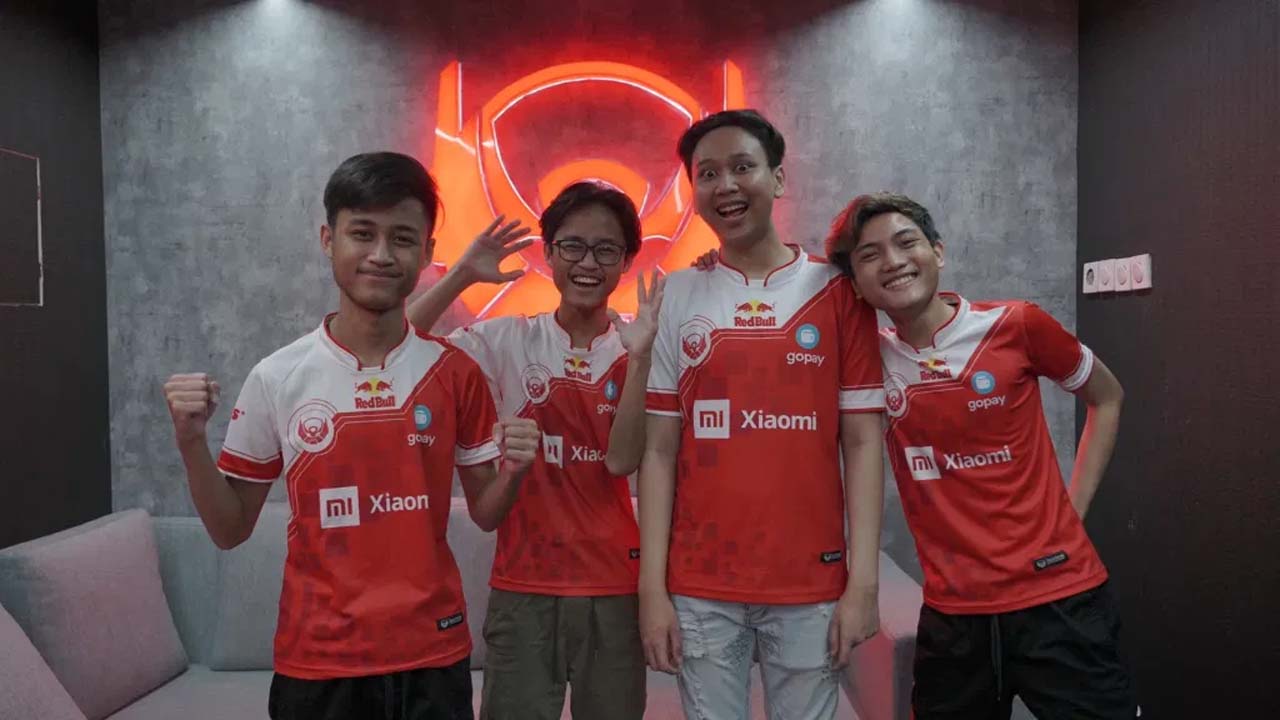 Photo via: Bigetron Esports
This is the PMGC Week 1 standings after ending the Super Weekend last night!
PUBG Mobile Global Championship (PMGC) 2020 Season 0 has entered into a more serious Super Weekend moment compared to yesterday's Weekdays.
After going through 2 days full of intense struggles from 24 teams from all over the world, 16 teams were selected to have a fierce match at the end of this week.
Last Friday we finally saw the last match day of Week 1 which was canceled last Sunday.
Week1 closed with the Indonesian Team in the top position occupied by the Indonesian World Champion, Bigetron Red Aliens.
The Aerowolf team that did not enter Super Weekend Week 2 had to try to give a lot of points so that they would not be overtaken.
Here are the results of Super Weekend Week 1 Day 3:
Also Read: Schedule and Link of Super Weekend PMGC 2020 Week 2, Can BTR Survive?
---
There is a giveaway contest with a prize of 1 million rupiah in game vouchers in the application!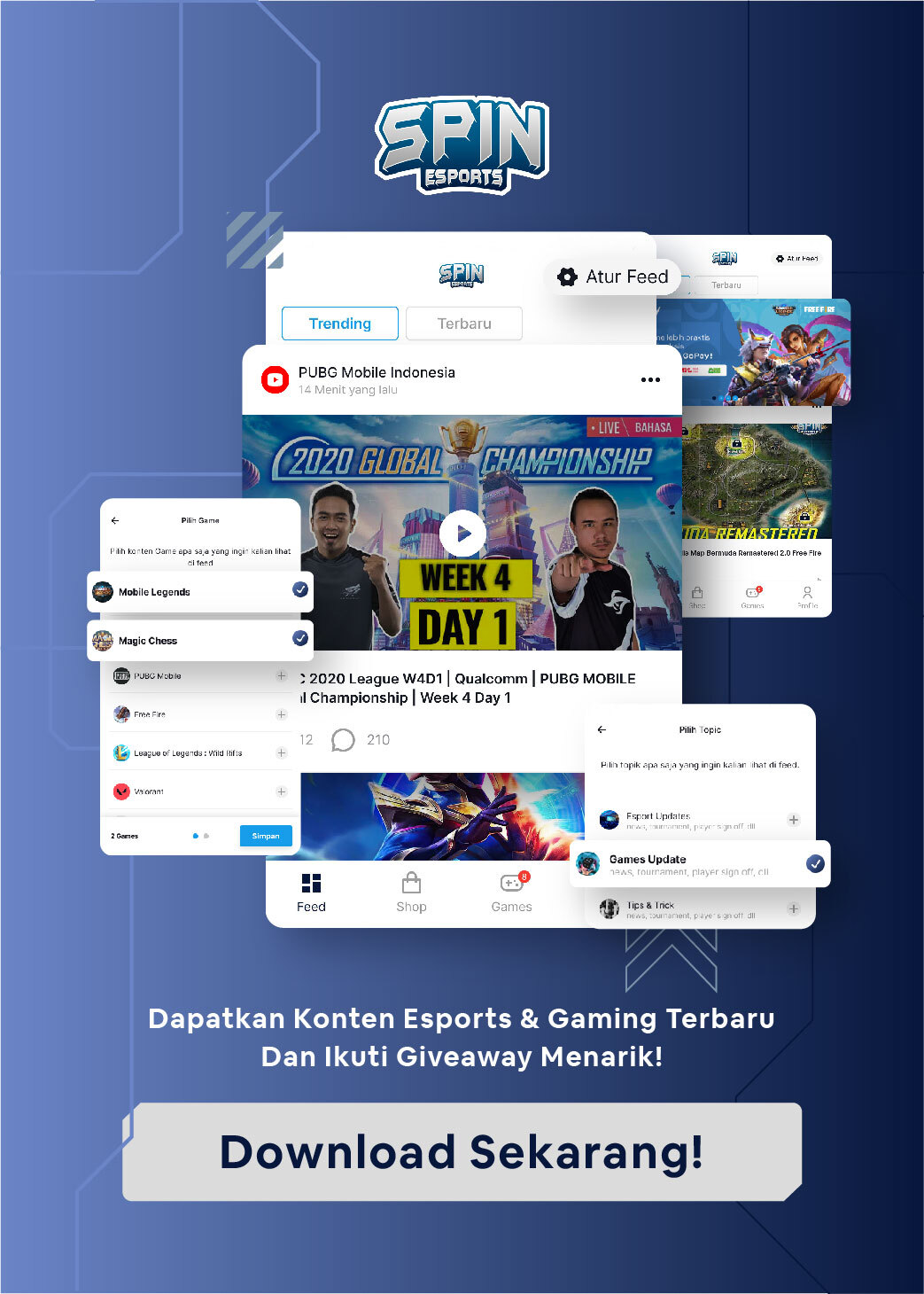 ---
PMGC 2020 Final Standings Super Weekend Week 1!
On the last day of Super Weekend Week 1, it is divided into 5 rounds with different maps, of course.
Here are the results of tonight's match:
Round 1 – Erangel: Bigetron Red Aliens
Round 2 – Vikendi: Power888 KPS
Round 3 – Miramar: Loops Esports
Round 4 – Sanhok: Alpha7 Esports
Round 5 – Erangel: Blue Bees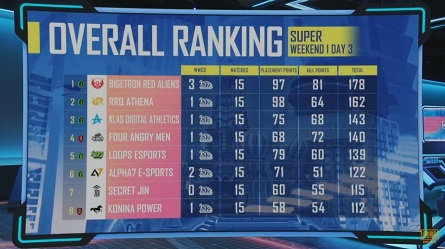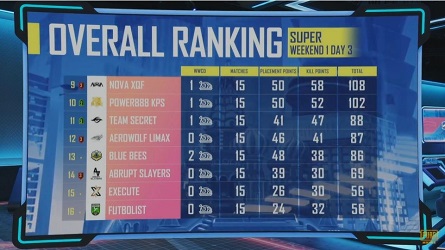 Like what has been said above, Bigetron Red Aliens managed to occupy the top position in the main standings of PMGC 2020.
If they can continue to survive there, then the four aliens can become our first global champions in PMGC history.
But it is not easy to see many new teams that entered the Supe3r Weekend that were not included in Week 1 ago.
The team's performance will be maximized when the Super Weekend sees them having to chase the top points in order to enter the Grand Finals round.
Seeing that Aerowolf is not included in Super Weekend Week 2, Aero is still in a position that can be overtaken by other teams.
Also read: Aerowolf Failed to Enter Super Weekend PMGC Week 2, This is a Collection of the Entering Team!
Loops Esports, which currently only plays 3 players, can still get 1 WWCD and play in maximum conditions.
Can't wait, Spinners, for Super Weekend Week 2, keep supporting the Indonesian team to become champions!
Don't forget to visit SPIN Website for more information, and follow the account Instagram and Youtube we.