PUBG Mobile Pro League (PMPL) Season 2 ended Week 2 yesterday after 3 days of competing.
A total of 24 teams compete to defend their points, divided into 3 groups, they struggle to collect more points each week.
As usual, in each week, the 3 teams with the highest weekly points will win over $ 1000 in prizes.
At this time, we will discuss which team won the prize at Week 2 this time.
Boom ID Get $ 1500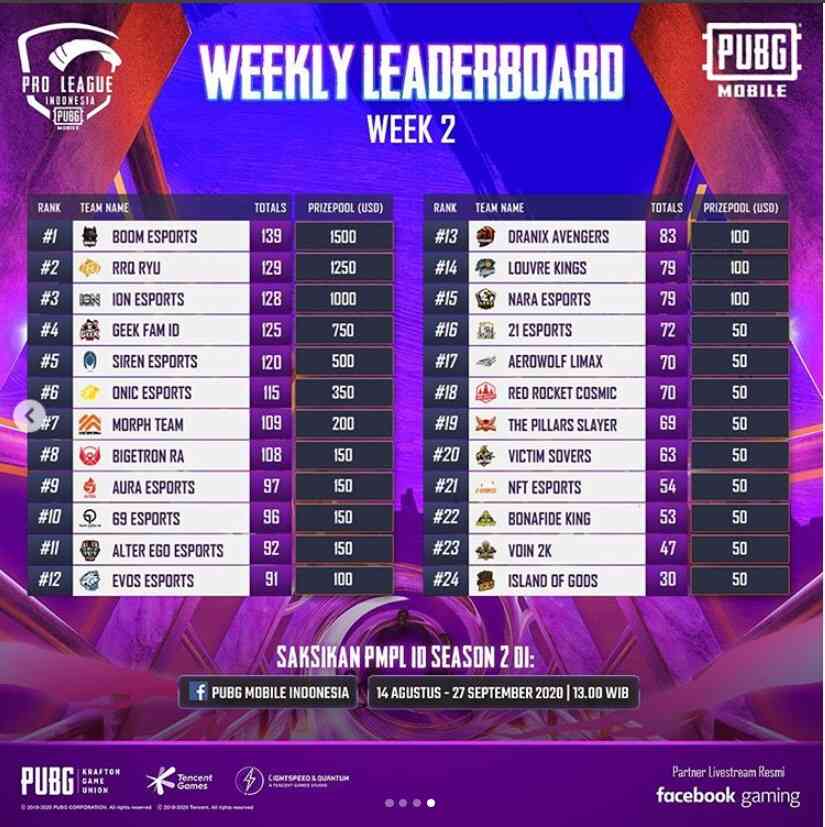 Also Read: VOIN 2K Can Break BTR Ra in PMPL Season 2 Week 2!
At PMPL Season 2 Week 2 this time, Boom ID was the one who took home $ 1500 for placing 1st on the Weekly Leaderboard.
Boom ID managed to collect 139 points, with the number of WWCD 2 in PMPL Season 2 Week 2.
---
There is a giveaway contest with a prize of 1 million rupiah in game vouchers in the application!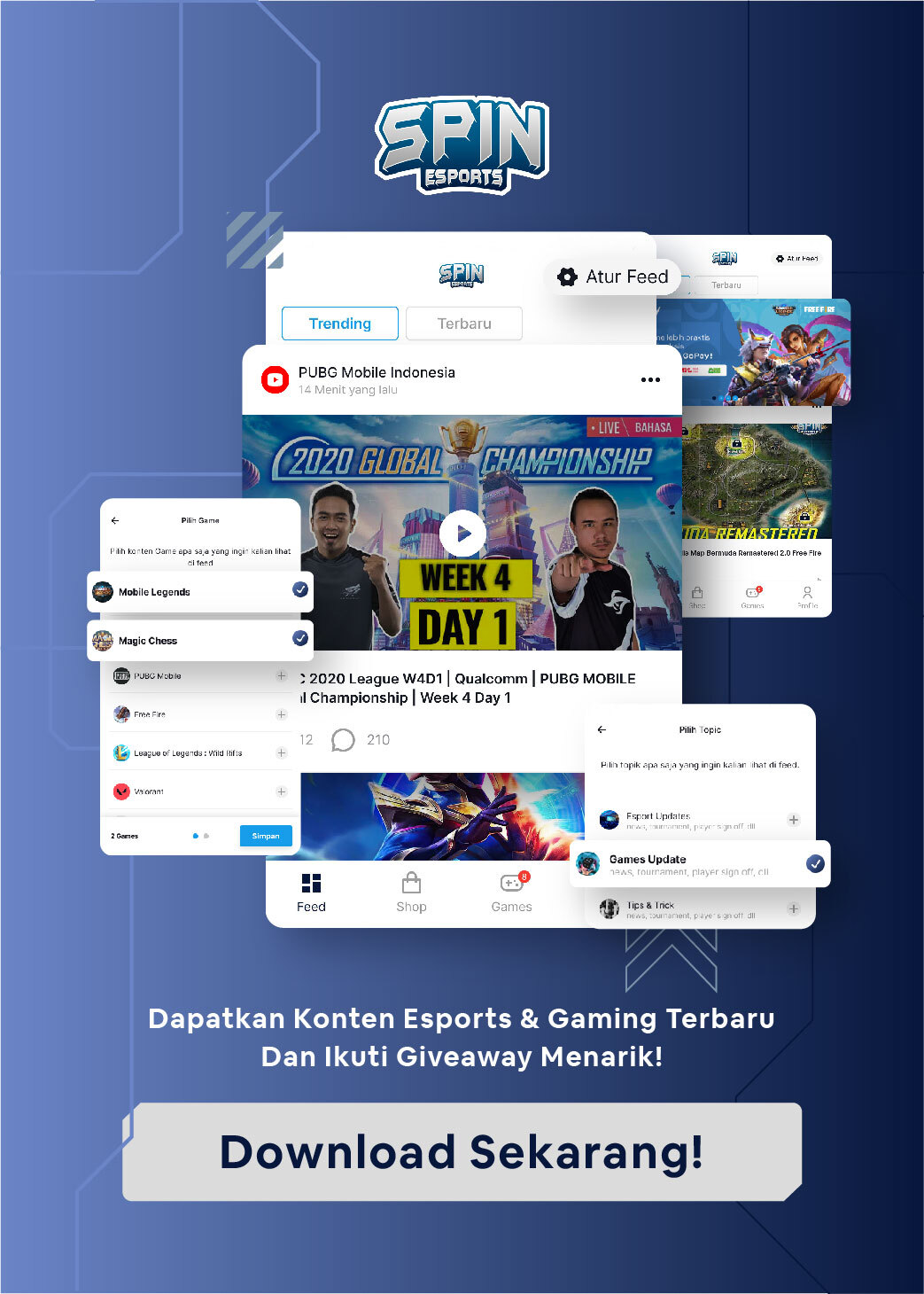 ---
Boom ID also managed to increase their position in the Global Leaderboard by being in fourth place, because of their struggles in Week 2 this time.
Below it is RRQ Ryu with a total of 129 points, they were finally able to show their skills.
Unfortunately in the provisional standings, RRQ Ryu had to go down 1 place due to Boom ID that soared to the top, putting RRQ Ryu in 5th position.
In the third place in the Weekly Leaderboard, occupied by ION Esports who got speeding Bigetron Ra at Week 2.
With a difference of 1 point from RRQ Ryu, Ion Esports managed to occupy the third position Weekly by taking home $ 1000.
Also Read: Flashback of ION Esports, Bigetron Ra's Rival Team in PMPL Season 2 !!
BTR failed to hit the Top 3 Weekly Leaderboard
At PMPL Season 2 Week 2 this time, Bigetron Ra has not shown the maximum game like in Week 1.
The former PMWL champion is known to be creepy if he has entered the war arena, and must have slaughtered his opponents.
In Week 2, BTR Ra can still maintain their position in the 1st Global Leaderboard.
Unfortunately, they have not been able to climb the Weekly Leaderboard and are in 6th position, because it is too soon for 3 rounds.
Don't forget to visit our website for more information, and follow our Facebook account.