BTR Officially Released Ruben from the Position of Coach Bigetron Alpha? Maybe this is the reason? One of the best big Mobile Legends teams in Indonesia, Bigetron eSports, has just officially released Ruben Sutanto from the coaching position of their Mobile Legends division, Bigetron Alpha.
This is of course not surprising anymore considering Ruben Sutanto himself has served as Bigetron Alpha's coach for quite a long time, but in his long term of office, Bigetron Alpha still has no achievements.
Perhaps you could say that Bigetron Alpha's best achievement under Ruben Sutanto's coaching is the second place in the MPL ID Season 5 final standings and has brought Bigetron to qualify for the MPL Indonesia playoffs several times. In addition, he may have won many non-official Mobile Legends tournaments for Bigetron Alpha.
ALSO READ: MPL Invitational Third Day Playoffs Prediction!
The release of Ruben Sutanto from the coaching chair of Bigetron Alpha itself is arguably the biggest reason because of the unsatisfactory achievements so far, even the most recent at the MPL Invitational event yesterday Bigetron failed to qualify for the playoffs of the tournament because it was defeated by Genflix Aerowolf, who was previously underdog at all.
Therefore, Bigetron officially released Ruben Sutanto from the coaching chair of their Mobile Legends division. But that's just a prediction from us, spinners, whether or not we can't be sure, because everything returns to Ruben himself or Bigetron Alpha's management.
Now they have to find the right trainer to bring Bigetron to the fore in the pro scene of Mobile Legends Indonesia for the upcoming MPL ID Season 6. A coach who can change Bigetron's playing style and take advantage of the great players in the team becomes a deadly squad.
Meanwhile, there are no rumors at all to date regarding who will replace BTR Ruben in Bigetron Alpha's coaching chair, maybe Tibold, Ryan KB or others can all happen in this pro scene in Mobile Legends! It's interesting to wait for the latest information from the Bigetron Alpha team, spinners! Don't forget to keep visiting our website, to get the latest eSports news and follow our Facebook!
---
There is a giveaway contest with a prize of 1 million rupiah in game vouchers in the application!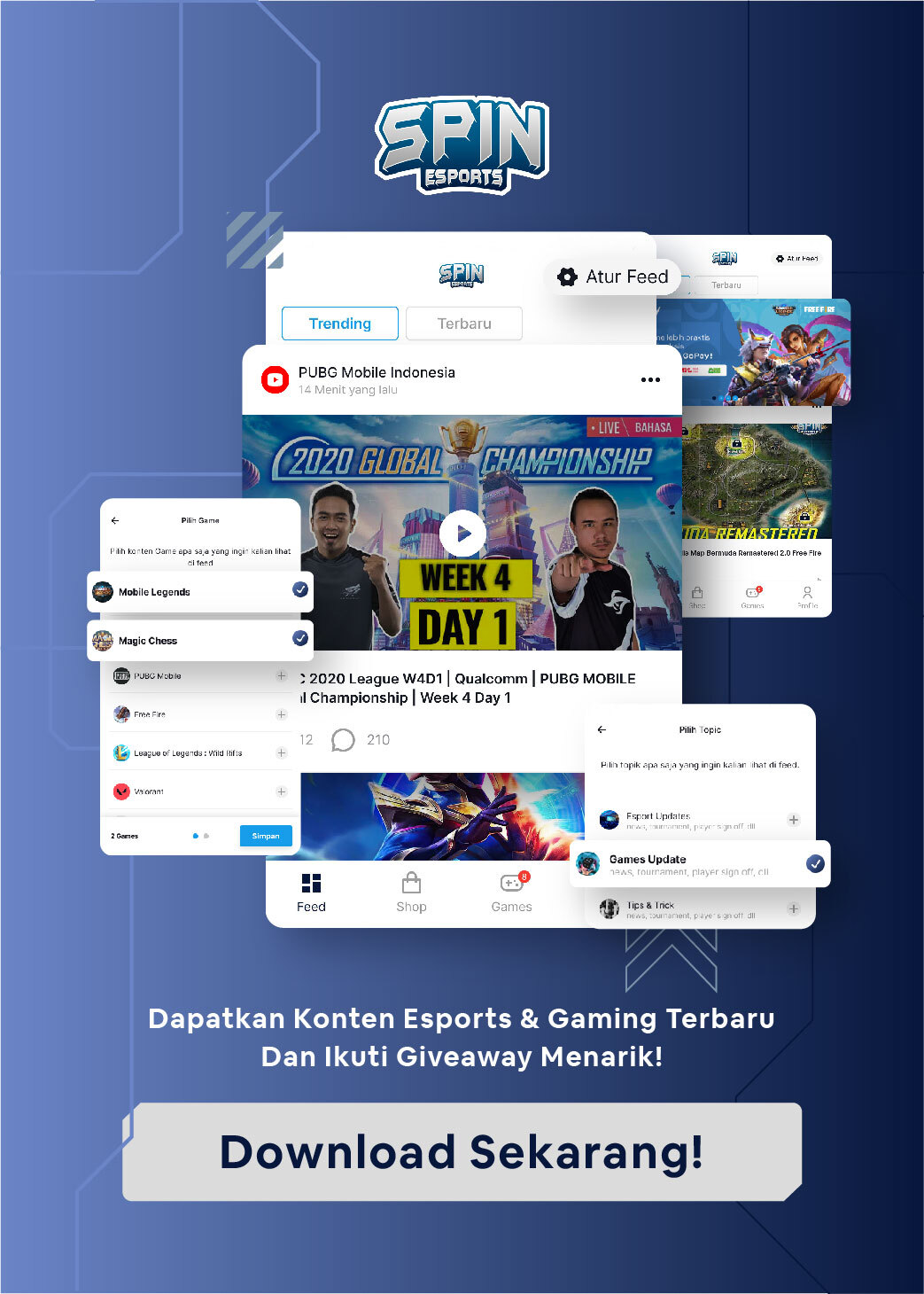 ---