When playing Free Fire, of course you have to consider choosing a weapon. If you have determined the character and role, then next you have to choose a weapon that suits your character. If you want to play at close range, don't choose sniper, for example. You can also use the Digital Invansion Free Fire Skin which makes your accuracy even better.
This is because you also have to consider choosing a skin. A good skin will not only make the appearance of your weapon more attractive but also strengthen the performance of your weapon. So this time we will provide information about the Gun Skin Box Digital Invansion free fire and what weapons are available for this skin.
Digital Invansion FREE FIRE
Good skill in playing is absolutely necessary for FF players. But sometimes even though he is a pro or has been playing FF for a long time, he still has a little trouble using certain weapons because there are weapons that have a low level of accuracy. Therefore we need a weapon skin that can increase the accuracy of your weapon.
Gun Skin Box Digital Invansion is suitable for those of you who have difficulty with poor weapon accuracy. The drawback is the reduction in magazine. Carrying a digital theme, this skin features a futuristic design for each weapon. With a black base color with a technology pattern, this skin looks cool. The following weapons are available for this skin.
This skin will add several weapons that have low accuracy in free fire. With this skin, you can use weapons that have low accuracy and high recoil, such as free fire assault rifles.
SKS

The first weapon available for the Digital Invansion skin is SKS which is an Assault Rifle (AR) type weapon. This weapon is often mistaken for a sniper because it can be used at great distances with painful damage. However, the disadvantage of SKS is that it has a slow rate of fire. The accuracy of this weapon is classified as intermediate level. Now with the Digital Invansion skin, of course, it will help in targeting your enemies.
Also read: Get a scary but girly sensation in the Pink Devil Free Fire skin!
SPAS12

Next is the SPAS12 weapon which is a shotgun with 97 damage! This melee weapon has an intermediate rate of fire with a high degree of accuracy. I can't imagine if the level of accuracy is even higher, how sadistic this SPAS12 weapon will be.
FAMAS

Next is a weapon with the Assault Rifle type, namely FAMAS. This unique weapon that fires 3 bullets in each shot has a fast rate of fire. FAMAS is a medium and long range weapon with medium accuracy. With the addition of accuracy, this weapon will fire more and more dangerous bullets from a distance.
AK47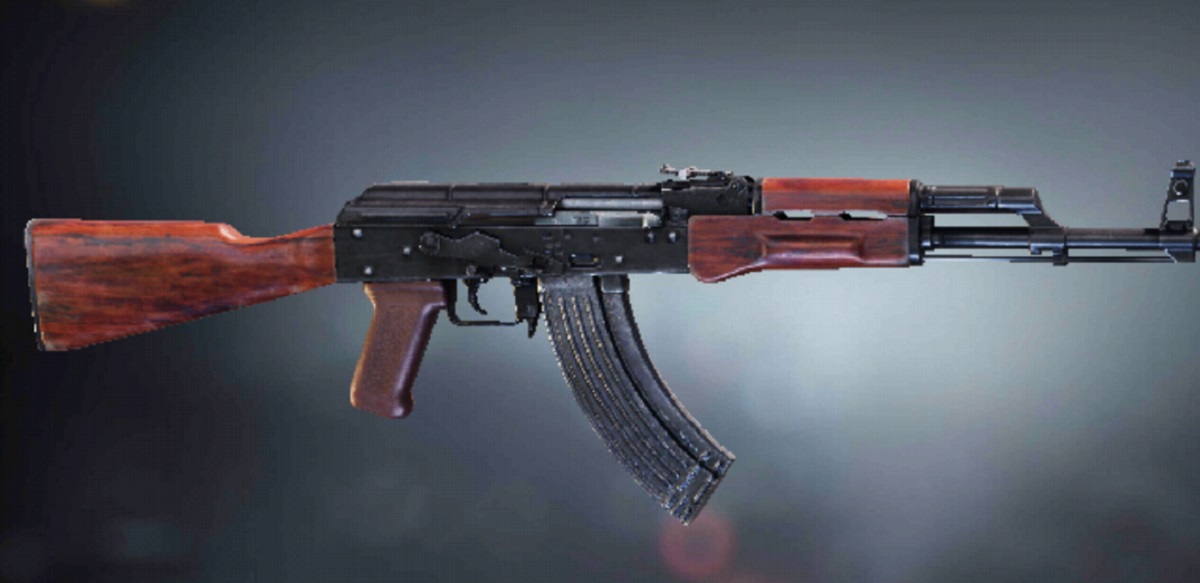 The last one is AK47. The Assault Rifle, which is popular among various circles, has a large amount of damage, namely 61. With a medium rate of fire, this medium-range type weapon actually has a poor accuracy. It is not uncommon for FF players to find difficulties in using this weapon.
Now this Digital Invansion skin is very suitable and highly recommended for this AK47 weapon. With increased accuracy it will make it easier for FF players to use AK47. Especially for pro FF players who are familiar with AK47, it will certainly make the game even more dangerous and deadly.
Also read: FF Event Royale Valentine Free Fire 2020 Discount
That's the info about Gun Skin Box Digital Invansion free fire. For those of you who need a high level of accuracy, this skin is the answer. Immediately check the FF shop and collect these skins. Thank you and booyah!