BOOM Esports has successfully made their 2019-2020 Dota Pro Circuit (DPC) debut at the StarLadder ImbaTV Minor Season 3 tournament.
On that occasion, VP Esports conducted an interview with one of the BOOM Esports players, Randy Muhammad " Dreamocel "Sapoetra, who asked about the journey of Dreamocel and BOOM Esports to date.
At the beginning, VP Esports asked why BOOM Esports took such a long time to be able to make their debut at the 2019-2020 DPC because this third minor tournament is the middle of the 2019-2020 DPC season.
"One of the main reasons is that the Southeast Asia scene is becoming more competitive, while we are making a lot of changes rooster and some of us even switched roles, so it took us some time to think things over.
"For example, when we have InYourdreaM which is mid laner, I suggested that I try playing on support 4 and make InYourdreaM a carry. It didn't go well, so I went back to carry and he (InYourdreaM) plays support 4.
"Again it didn't work and InYourdreaM told us he wanted to join another team, so we let him go. After that, we got another Indonesian player namely Hyde to fill support 4. He's really good and we started to improve immediately, I feel like we know how to win now. " said Dreamocel to VP Esports.
ALSO READ: V1lat and Advisor to the Mayor of Kiev Call Ukraine Ready to Hold The International 2021
Dreamocel was also asked about the new DPC system in the 2020-2021 DPC season that has been announced by Valve, which adopts the Regional League system.
"The Regional League system is definitely beneficial for a team like us. I think that if nothing changes with the next DPC, the Southeast Asian region will not have a chance to grow, to develop again.
"For example, the arena Dota 2 in Indonesia is on the decline because most organizations do not want to spend money, to invest in something that has no clear future. Efforts to grow a team Dota 2, to start over with a group of five young players was simply not feasible at the moment.
"If you are not a first-rate team that won't make money and you can't defend yourself, you can't dedicate yourself as a player 100% to the game because you have to find a job, a way to survive. So, yeah, I'm really excited to see how things will turn out in the next season. " light Dreamocel.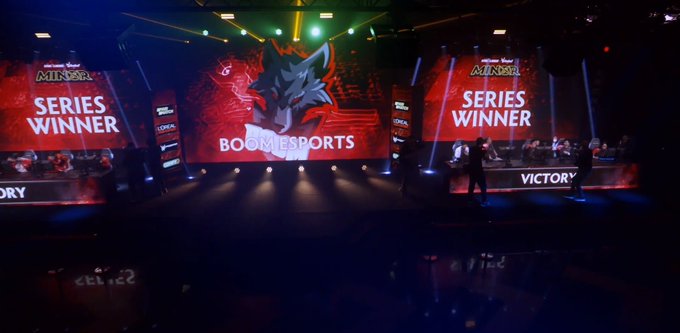 Dreamocel, who has been defending BOOM Esports for 3 years (formerly known as BOOM ID), was asked about the reasons why it has survived until now.
"I once said to myself that if I join another team it will be a European team, so I can enjoy a new experience. My motto is if I feel stuck or I feel like I am not learning at all, I will make a difference.
"During the winter break, I went through the whole process of resetting myself, I worked on my state of mind and all, because I lost all confidence in myself. I feel like I don't know how to win the game anymore Dota 2.
"I still need to work (improve) on my mentality, but for now, even if we are in our first DPC tournament this season, I feel like any Southeast Asian team can be beat." concluded Dreamocel.