Due to regulations, BTR RA is not sure to represent Indonesia for the SEA Games Esports.
Professional teams PUBG Mobile Indonesia not only focus on competing in grand tournaments PMPL ID Season 3. They are also starting to target the possibility of representing Indonesia in the arena SEA Games Esports 2021 to come.
There are eight games that will be competed in 10 branch numbers, including PUBG Mobile with two numbers, team and personal.
There is still no certainty about the team qualification process for PUBG Mobile, especially personal numbers.
This grand ASEAN event is scheduled to take place on November 21 to December 2, 2021.
When it comes to quality, it should be the best pro teams that can represent Indonesia for the SEA Games later. That is, for PUBG Mobile sports, Bigetron Red Aliens could be the ideal candidate.
However, it is possible that BTR will not represent Indonesia because of its qualification system. Why so?
Also Read: Skyrocketing in PMPL ID S3 Week 2, it turns out that BTR has found a rhythm!
---
There is a giveaway contest with a prize of 1 million rupiah in game vouchers in the application!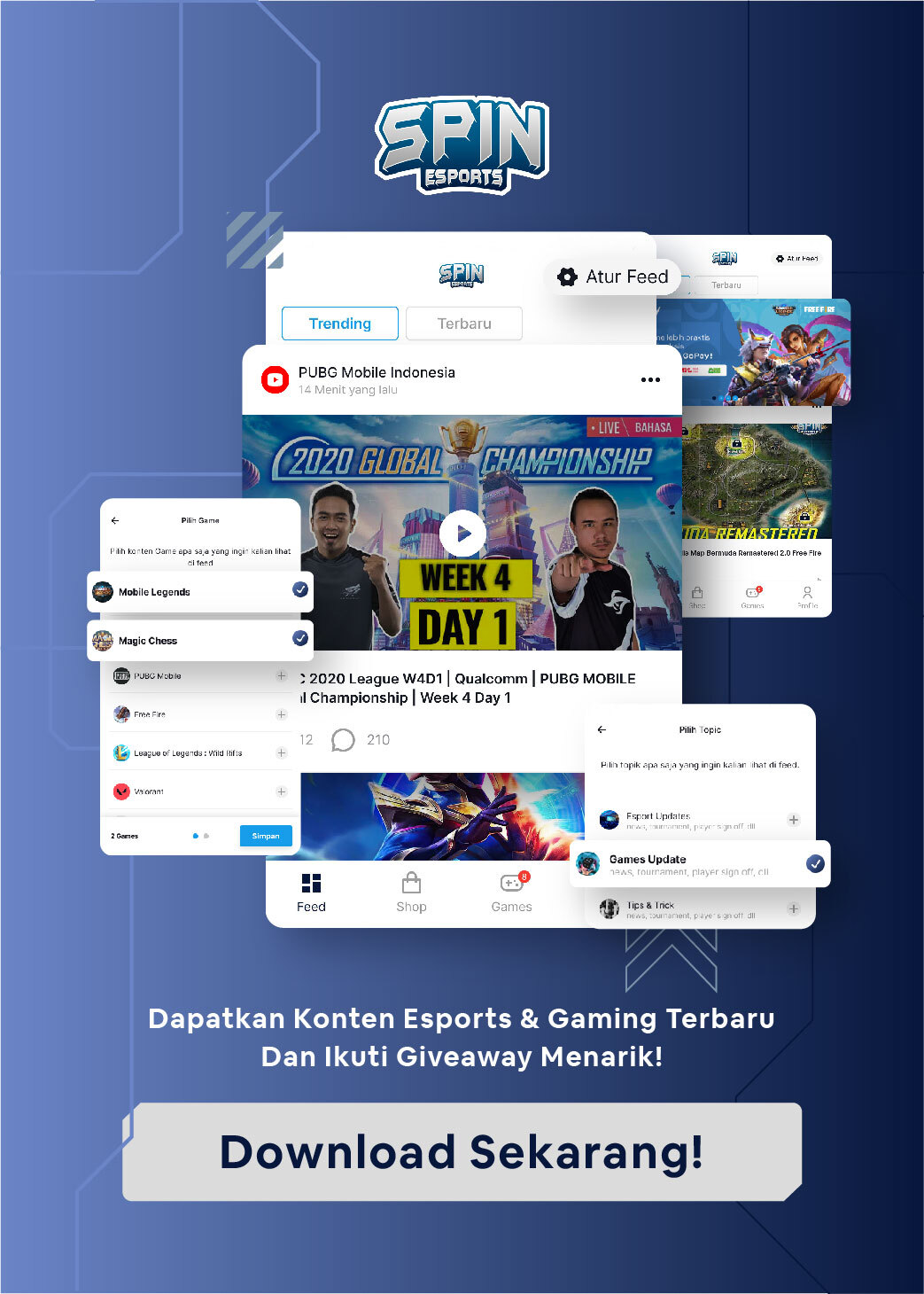 ---
Qualification from PON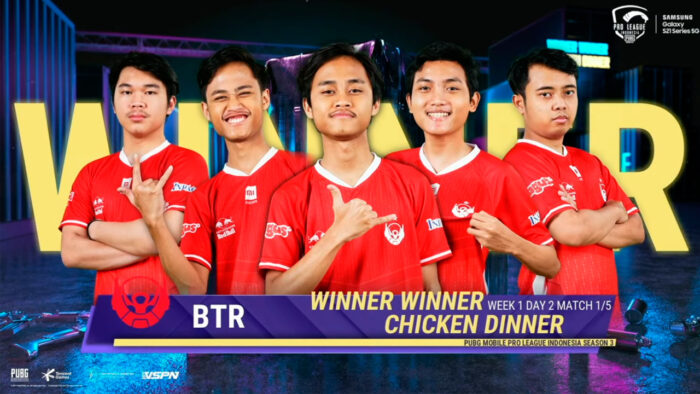 This is the first time that esports has entered the SEA Games, which is why the right system needs to be worked out. When it comes to other sports, Indonesia's representatives for the SEA Games are usually found from PON champions in each province.
Even so, this system will be difficult to establish in PUBG Mobile, which plays as a team. This was admitted directly by BTR officials, Starlest, in the livestream session on Nimo TV.
Starlest has even started discussing the idea of ​​combining each of its players into the province of Jakarta, currently their regions are still scattered.
"So eat it, twins [Zuxxy dan Luxxy] from Jakarta, Abi [Ryzen] Bogor, the Liquid Tangerang. There is still time, right, move their ID cards to Jakarta, "said Starlest.
Also Read: Wow! PUBG Mobile is still not sure to be played at the 2021 SEA Games Esports
BTR RA prefers SEA Games instead
The problem is, combining KTPs in one province is also uncertain for BTR to represent Indonesia. This system is what makes the situation complicated, even though BTR has proven itself to be the world champion.
In addition, there is a possibility of scheduling conflicts in the PON qualifiers which may run simultaneously with PMPL ID S4.
Even so, Starlest believes its players will be more than happy to represent Indonesia even if they have to miss another tournament.
"It can't be, pro players have to come. I really want Zuxxy-Luxxy, Ryzen, and Liquid to come along, "continued Starlest.
"They feel very proud for Indonesia. I think if they are told to vote, they will even want to take part in the SEA Games, if for example the schedule collides with each other, "he concluded.
So what about you, Spinners? Do you agree that BTR RA will only represent Indonesia?
Don't forget to visit SPIN Website for more information, and follow the account Instagram and Youtube we.