Everything You Need to Know About MPL Season 7!
MPL Season 7 will be here tomorrow, February 26, 2021. MPL Season will return with the same 8 teams as last season.
The teams present were Alter Ego, AURAFIRE, Bigetron Alpha, EVOS Legends, Geek Fam, Genflix Aerowolf, ONIC Esports, and RRQ Hoshi.
Like the previous seasons, there will be two stages, namely the regular season (26 February 2021-18 April 2021) and the playoffs (30 April-2 May 2021).
The difference may exist in the rosters which will appear with some changes except for Alter Ego which still maintains its roster.
But apart from the usual things, there are a few things you should know about this MPL Season.
ALSO READ: 3 Non-META Heroes Who May Be Picked Up in MPL Season 7!
MPL format
Unlike the previous MPL which was held online. For the current MPL, it will be held regularly offline. But of course with the health protocol as revealed by PR from Moonton Azwin Nugraha.
---
There is a giveaway contest with a prize of 1 million rupiah in game vouchers in the application!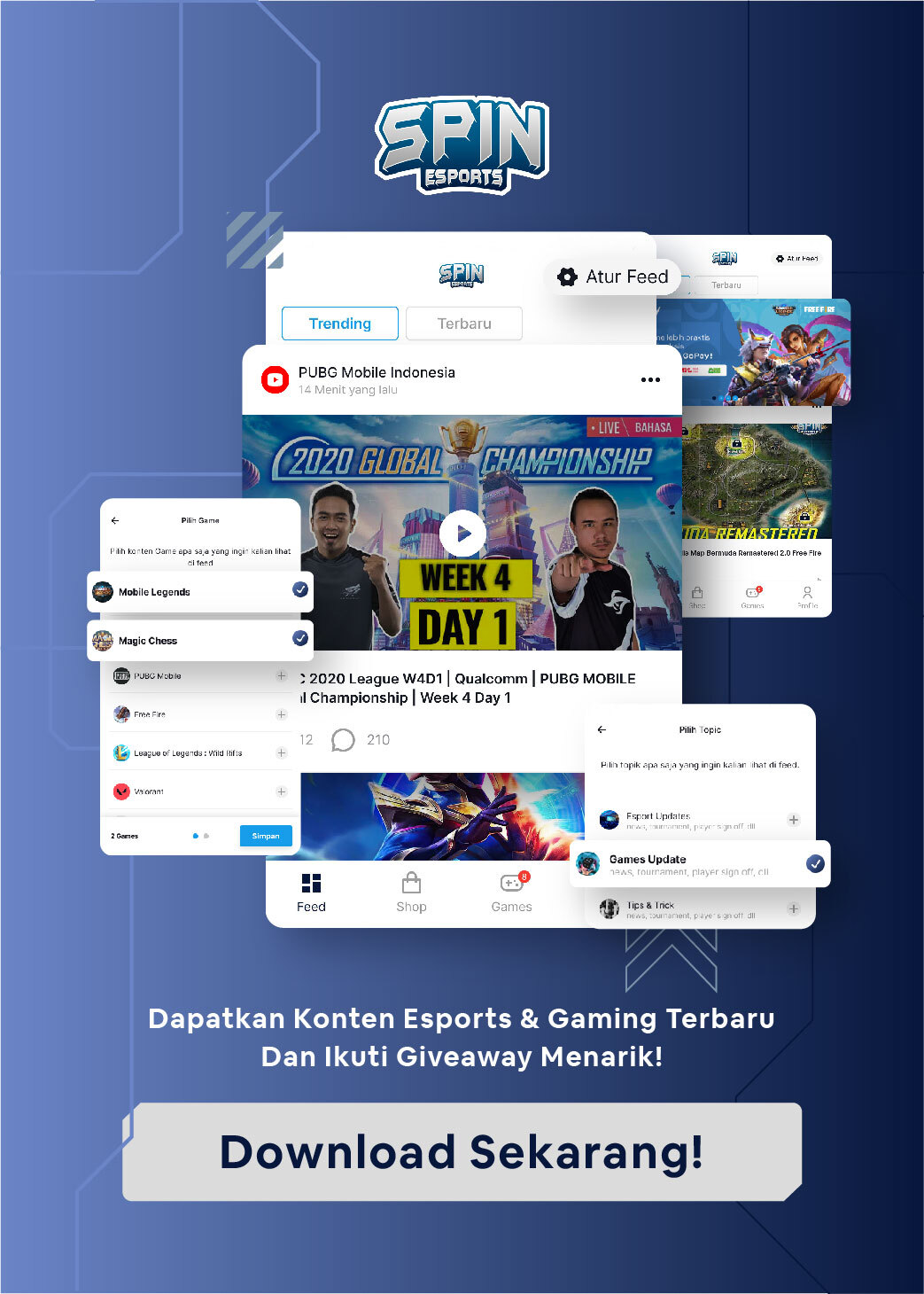 ---
"MPL Indonesia Season 7 will be held offline in compliance with health protocols and regulations from the government. We ask for your prayers that everything will run smoothly, "said Moonton Indonesia Esports Public Relations & Communication Manager Azwin Nugraha.
Apart from the format, of course you also need to know about the prizepool of MPL Season 7.
Prizepool MPL Season 7
Prizepool for MPL Season this time is still the same as MPL Season 6, namely US $ 300,000
There are no additions for this season, but in the future, the Moonton team cannot confirm it, even though there is likely an increase.
ALSO READ: MPL ID Season 7 Week 1 Schedule: Big Match, RRQ Vs Alter Ego
The presence of the Feast
This MPL Season presents something new, namely the collaboration between MPL and Indonesia's top rock group, Feast.
This season's MPL Indonesia theme song is a collaboration between MPL and Feast. This is MPL's first collaboration with Indonesian musicians. You can see below.
Feast expressed their pleasure in collaborating with the MPL team. Such as the following.
"Thank you to MPL Indonesia who have trusted us in bringing new nuances to this competitive league. We try to put the enthusiasm of all elements involved including fans, proplayer, casters and media into a song. This fire of enthusiasm needs to be echoed because we understand that it is not easy to become them and everyone can pursue their dreams, "said Drummer of Feast, Adrianus Aristo Haryo.
In addition, in today's press conference on February 25, 2021, Feast personnel also gave a little information regarding their favorite heroes in Mobile Legends.
Diki – Ruby, Akai, Fanny (like to watch Fanny's gameplay)
Baskara – Core player, Hayabusa
Ryo – Balmond
Clouds – Nana
Adnan – Johnson
Feast's favorite hero can be used as a team unit to play in rank matches where Ruby (Offlaner), Hayabusa (Jungler), Balmond (Sidelaner), Nana (Support) and Johnson (Tank).
Those are the things you need to know about MPL Season this time.
ALSO READ: RRQ Hoshi's Schedule at MPL Season 7, El Classico at the End of the Season!
Don't forget to visit the SPIN Website for other latest updates, and follow our Instagram and Youtube.