When you are looking for an interesting game, of course it will definitely be confusing. So for that, try a battle royale game like Free Fire, guaranteed that you will never get bored playing it later. This game is developed by Garena, so of course all updates and everything in it are well maintained. This time we will discuss about FF's Latest Chair Item Reportedly Want to Be an Emote Free Fire.
For now, the update provided by Garena is very good and doesn't disappoint many players. Even the Free Fire Characters later, will increase to be more. So of course all of you will definitely have many choices, to use in the match.
All the updates that are available right now, of course, are pretty good and interesting for you to try. On the advanced server, we have 2 new strong Free Fire characters, you can even try these two characters now.
As of now, Advanced Server for now, is still open and has been played by many people. Because there are lots of new updates, which will later be available on the Original server. In fact we are also here, the M82B Free Fire Weapon which is very cool.
Not only that, Garena has also spoiled all the seat emotes that are cooler than the current one. Even so, this is still a spoiler and there is no further certainty. Will this be the second Emote or the old reworked emote.
Curious? Immediately, we see the explanation in the article below.
Also Read: Skin Parachute FF Love Is In The Air Comes to Free Fire
The Latest Chair That Comes To Free Fire Advanced Server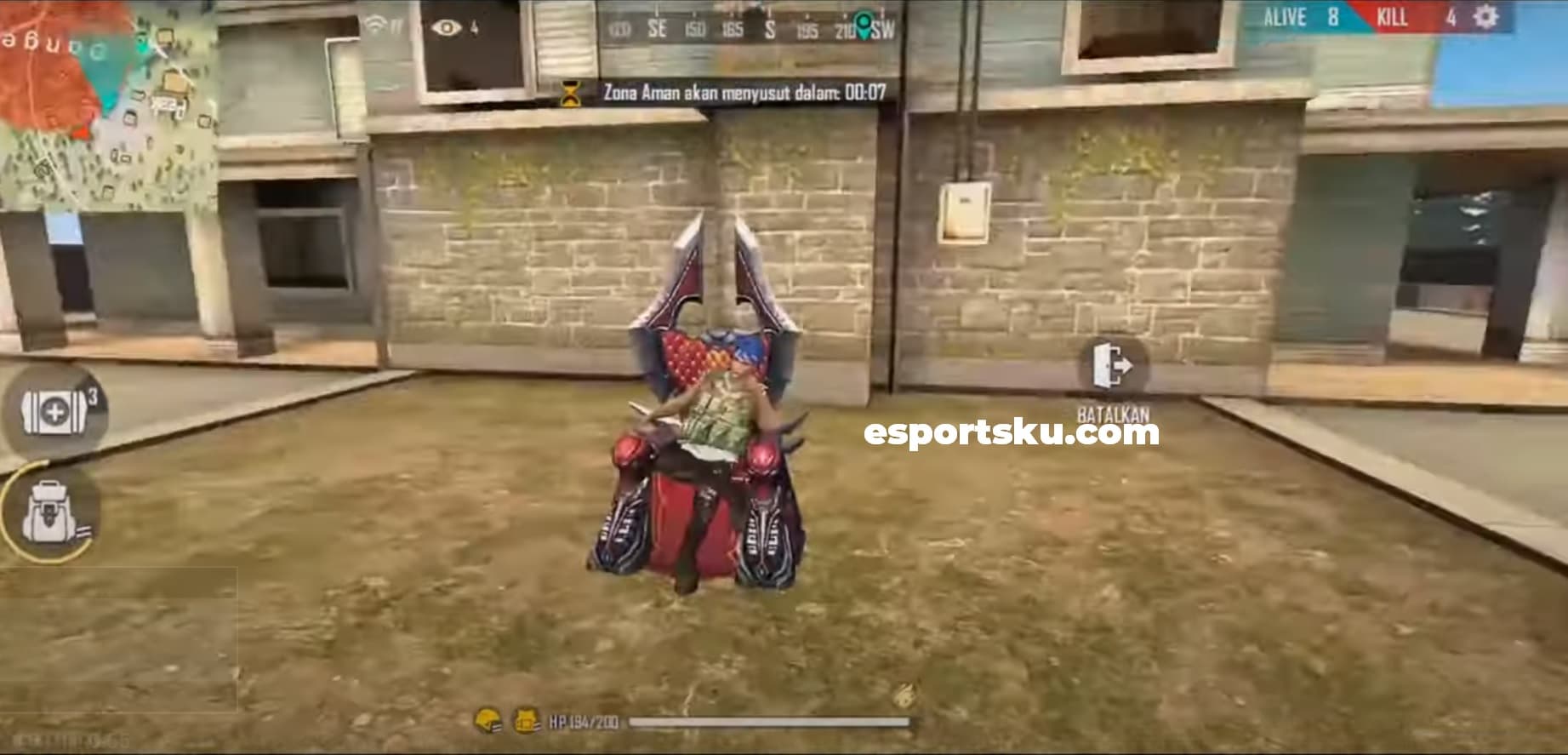 As we all know, there was an FFWC event, where later there was a mission to give us a free Emote Seat which was pretty cool. So after you finish it, the Emote can automatically be used and it looks pretty cool.
But strangely, in the advanced server there is now a new chair, which is reportedly scattered throughout the map. Maybe you think this is just a Casual Feature – take it easy, but there are several possibilities that this is a Spoiler for the next Emote.
Because if you look around, in the Advanced Server alone there is no new emote to occupy a seat anymore. Maybe this is spread on the Free Fire Map, after that you can try it first. If it fits and fits, Garena might release the new Emote.
Even though it has similarities like yesterday's FFWC Emote, of course if the latest update will definitely have a different type and method of getting it. So for further certainty, we'd better wait for confirmation from Garena.
If you are currently playing on the Advanced Server, you can try the Chair in that part of the map. Such as Hangar, Factory, Bimasakti, Clock Tower and many others. So don't forget, to try this.
Also Read:Thompson VS AK47 Free Fire Weapons, Which is the Strongest in FF?
In the future, Garena will definitely have many new surprises for this game. So that way all of you, you can't miss all the latest updates. So that you, too, can later try all of these new updates.
That's it, Thank You and Greetings, Booyah.
---
If you want to get lots of information about the Free Fire game, you can immediately join our group. Don't Forget to Follow and Like Our Fanspage on Facebook, so you don't miss other information