Assault Rifle (AR) is a weapon that was created for combat at close to medium range. Even though this weapon is actually more focused on medium range, its large damage can be used to close combat.
Likewise with the DMR weapon which was created for medium to long range combat. One of the two AR and DMR weapons that you will definitely know is the SKS and M16A4.
Choose SKS or M16A4 For Tapping?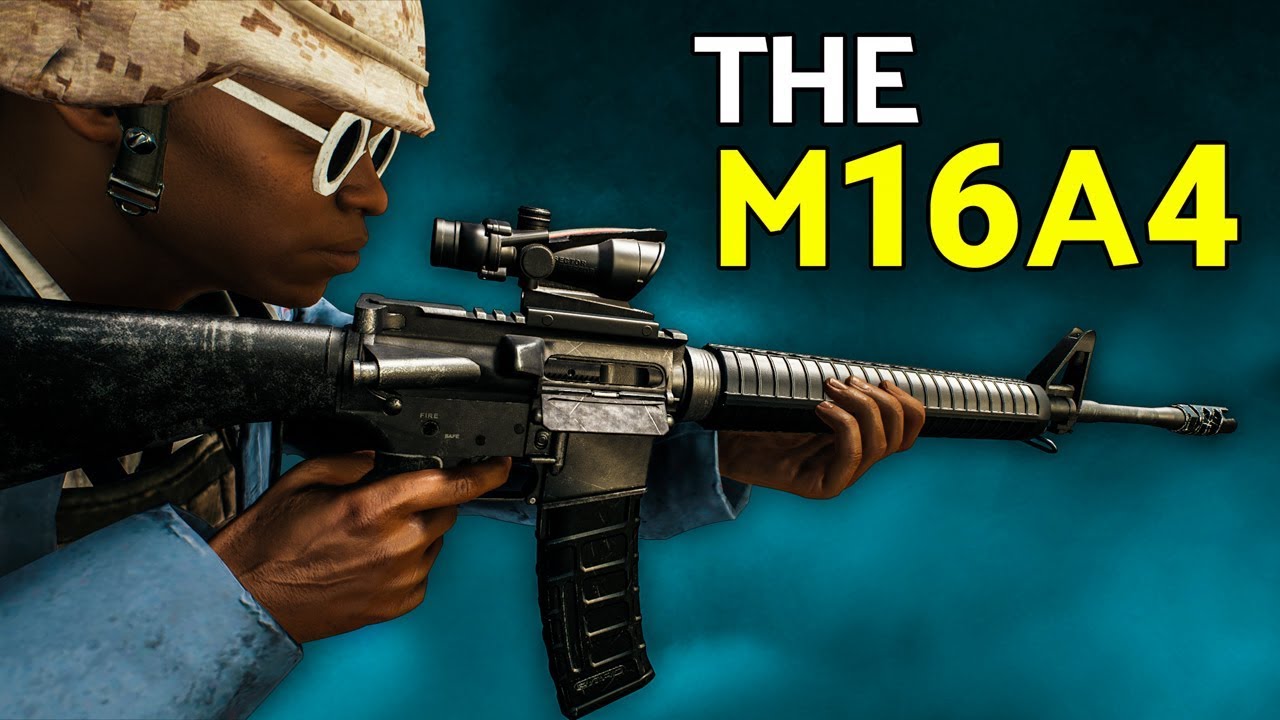 1. Damage
When playing over long distances, it must be difficult to kill enemies quickly. Because this distant shooting position can make it easier for the enemy to escape from your shot.
Therefore, we need weapons that can directly inflict high damage so that the enemy does not have the opportunity to escape. SKS was born with 53 points of damage, while M16A4 was only able to provide 43 points.
For those of you who are concerned with big damage, then you have to use SKS weapons. But you need to remember that, weapons with large damage will also produce large recoil.
Also Read: PUBG Mobile MK14 Weapon Tips, the Most Painful DMR!
2. Fire Rate
The speed of fire or the time between shots between the bullets also serves an important function to kill the enemy quickly. The M16A4 managed to deliver a speed of 0.075 seconds between the bullets.
Meanwhile, the SKS is slightly slower at 0.90 seconds per bullet. So it can be said that M16A4 has a higher fire rate when compared to the most favorite DMR in PUBG Mobile, namely SKS.
Also read: How to make MK14 become a deadly DMR in PUBG Mobile
3. Shooting Range
A good weapon is an excellent weapon for hitting targets at long distances. The farther the distance that can be covered by the bullets, the easier it will be for you to kill the enemy.
The M16A4 can cover a distance of about 900 meters per second with one bullet, while the SKS has a distance of 800 meters per second for one bullet. It can already be seen that for a firing range the M16A4 is the winner.
4. Magazine
For the number of bullets, they both have different capacities. The M16A4 can accommodate 30 rounds without an extended magazine, and up to 40 bullets when using an extended magazine.
While SKS can only accommodate 10 bullets and to 20 bullets we use an extended magazine.
Also Read: 5 Facts on MK14 Weapons on PUBG Mobile
5. Attachments
Attachments are equipment that you shouldn't forget when using a weapon, because attachments are equipment that can make your weapon's performance even better.
The M16A4 can use all scopes except 6x scopes, and can use all attachments belonging to AR weapons such as Muzzle, Stock, and Magazine.
While the SKS itself can be paired with all the scopes in the game, the Muzzle, Grips, and the Magazine can be installed with all AR and DMR or Sniper properties. Likewise, SKS also uses Stock filled with a Cheek Pad.
Also Read: 4 Differences between Kar98K and MK14, Two Long Range Weapons in PUBG Mobile
Based on our explanation above, which one do you choose? SKS or M16A4 PUB MOBILE? Thank you for listening!