Your Mobile Legends (ML) account is very important keep from hackers who try to hack and steal your account. There have been many cases where players have lost their ML accounts because they were not linked (bind) to their Moonton account or other social media.
However, linking your MLBB account with a Moonton account is not without risk. There are some players who forget their email password, or their email is no longer active, so they have difficulty logging in when they haven't played Mobile Legends (ML) for a long time.
This is made worse when the player turns on secondary verification. When you want to log in, players must enter the verification code sent to the email registered to their Moonton account. Many players have difficulty logging in because of this. Even though this feature is made to prevent players from being hacked but it can also make negligent players unable to log into their own accounts.
For those of you who forgot your email password that was used for binding the Moonton account:
After you get a new password in your email that is rarely used. SPIN Esports recommends you to change Moonton account email you with an email that you use every day so that your Mobile Legends account can always be safe.
How to Change Moonton Account Email
Tap Profile above the left of your MLBB homepage
Tap Account settings
Tap Account Center


Tap Change Moonton Account Mail Address
There will be a dialogue explaining that verification link will be sent to the Moonton account email that is currently used
Tap Send the E-mail now
Open your email sent from Moonton and click the link Change Email


Enter your new email

Tap Send Verification Code
Enter the verification code sent to your new email
Tap Confirmation
For verification, please re-open your Mobile Legends (ML) application and check if your Moonton account email has been changed
For those of you who don't understand the instructions above, you can watch the video below:
So for those of you who want to change your Moonton account email that was tied to your Mobile Legends account, you can use the methods above.
---
There is a giveaway contest with a prize of 1 million rupiah in game vouchers in the application!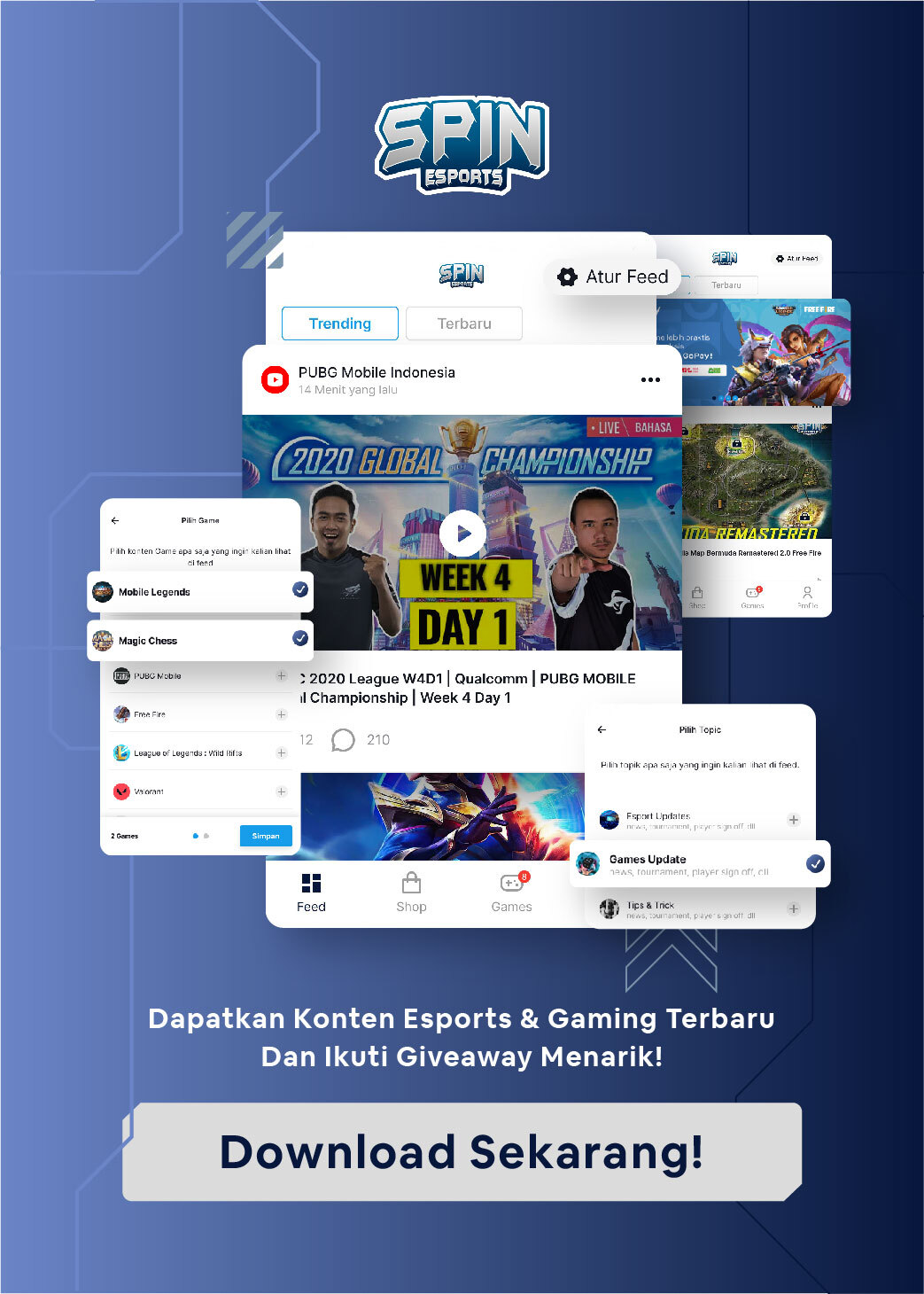 ---
ALSO READ: 3 Ways to Win Streak Solo Rank in Mobile Legends, Get Out of the Epic Rank!
Don't forget to visit the SPIN Website for other latest updates, and follow our Instagram and Youtube.