Here's How to Get Free Epic Skins and Free Hero for Event 515 Mobile Legends!
Approaching May 2021, there are leaks about the upcoming event in May 2021 that can get free Epic skins and free heroes.
Through the youtube from Borneo Gaming, there is a leak about the 515 Mobile Legends event which was flooded with prizes.
ALSO READ: Alter Ego Error Analysis in Match Against Genflix Aerowolf MPL ID S7!
You can check the video below first.
As explained in the video above, you can win free Epic skins from the 515 Mobile Legends event.
This event is expected to appear in May 2021, so get ready. Here's how.
---
There is a giveaway contest with a prize of 1 million rupiah in game vouchers in the application!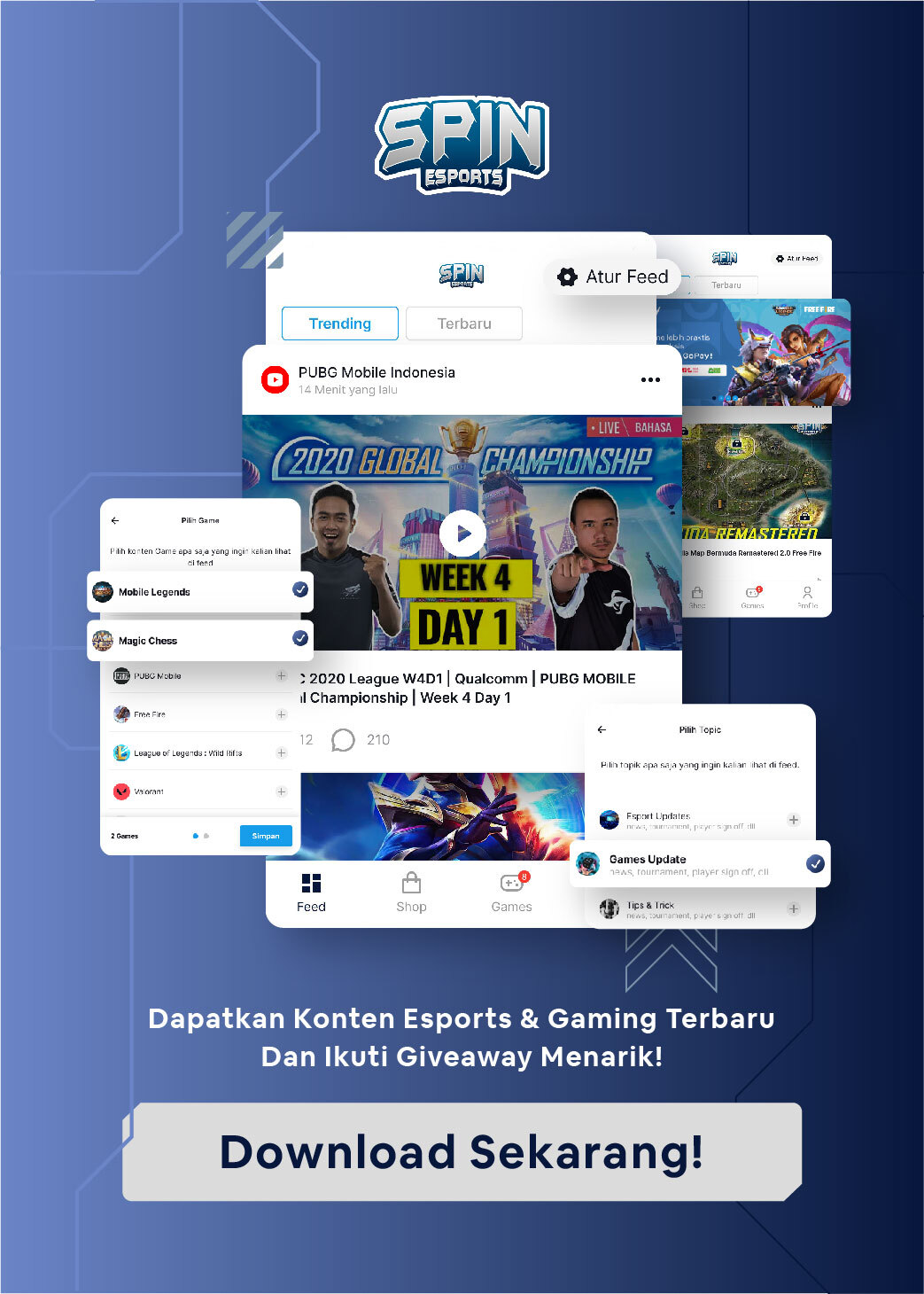 ---
ALSO READ: LJ Hasn't Played on MPL ID Season 7, This is an explanation of EVOS Zeys!
Free Epic Skins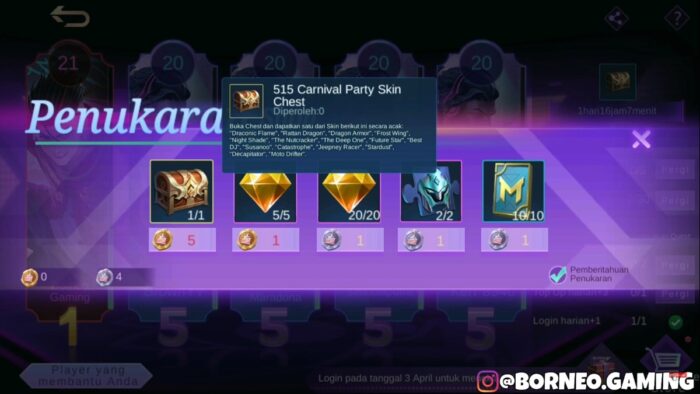 You need to exchange your gold coins after participating in a popularity event, which if you are lucky you can get it Free Epic Dragon Tamer Series skins, namely Skin Valir, Estes, Masha, Kimmy and Ling.
Besides Epic skin, you also have the opportunity to get special and elite skins. Addition to the box 515 Carnival Chest, you can exchange your gold coins with promo diamond.
Just like the previous Diamond Promo, you can use it to buy skins at the Shop by converting the Diamond Promo to regular Diamonds.
ALSO READ: Hero Support Returns to META, Will Mage Support Move?
New Hero Free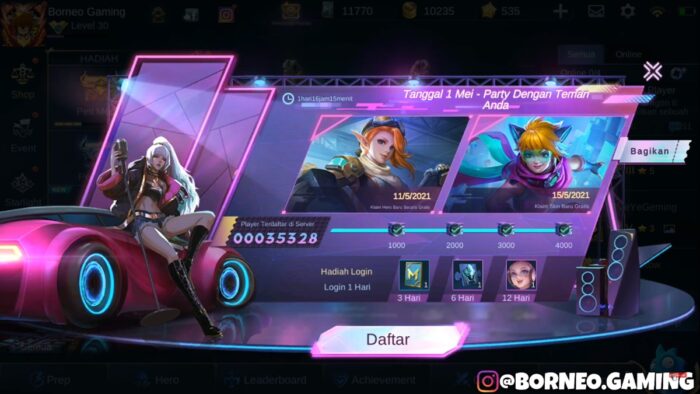 Besides skin, you can also get it Phoveus free hero, which can be claimed on May 11, 2021 as shown in the picture.
You can get it too Lylia's skin trial at 12 days login, as well skin Harith Fashion Expert on May 15, 2021.
Free Hero Mobile Legends
Apart from that, you can also get free choice heroes between Chou, X Borg, Johnson and Alpha that you can claim from the prize login 14 days as shown in the image below.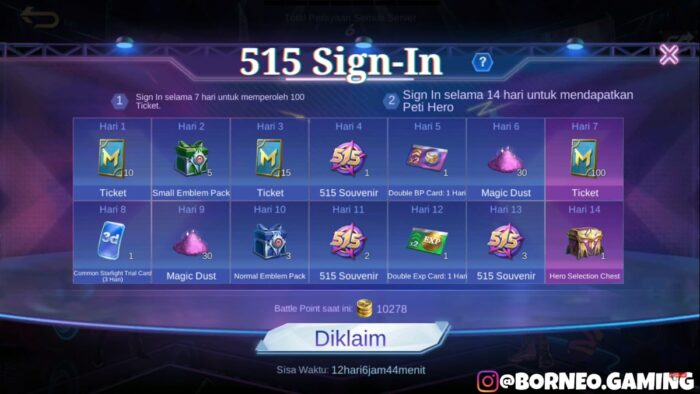 That's the leak of the 515 Mobile Legends event that can get you the opportunity to get free Epic skins, Free New Heroes, Free ML Heroes and other prizes.
On Moonton's birthday, there are many interesting events and prizes, Spinners.
ALSO READ: Results of MDL ID Season 3 Week 5 Day 2, AE and Geek Fam Wins?
Don't forget to visit the SPIN Website for other latest updates, and follow our Instagram and Youtube.