It turns out that there is a way to get Free Fire's latest AUG Winterlands, this is one part that is pretty good for you to get later. Moreover, from the latest information, there must be a lot of things you can take advantage of too. From here you will immediately be curious, then we also have to prepare for all the new skins too. So, see how to get the latest AUG Winterlands FF Skin
Currently, there are many leaks of new events that we can try to experience in the Free Fire game. There are still a lot of cool events that maybe we can try when all of these things are present on Indonesian servers. Just like what happened at the Latest Free Fire FFCS Event yesterday, where there are lots of cool and interesting prizes that you can try to taste too.
Then don't miss the new information now, maybe you will be curious about trying the event. See the explanation directly in the article below right now.
How to Get the Latest AUG Winterlands Free Fire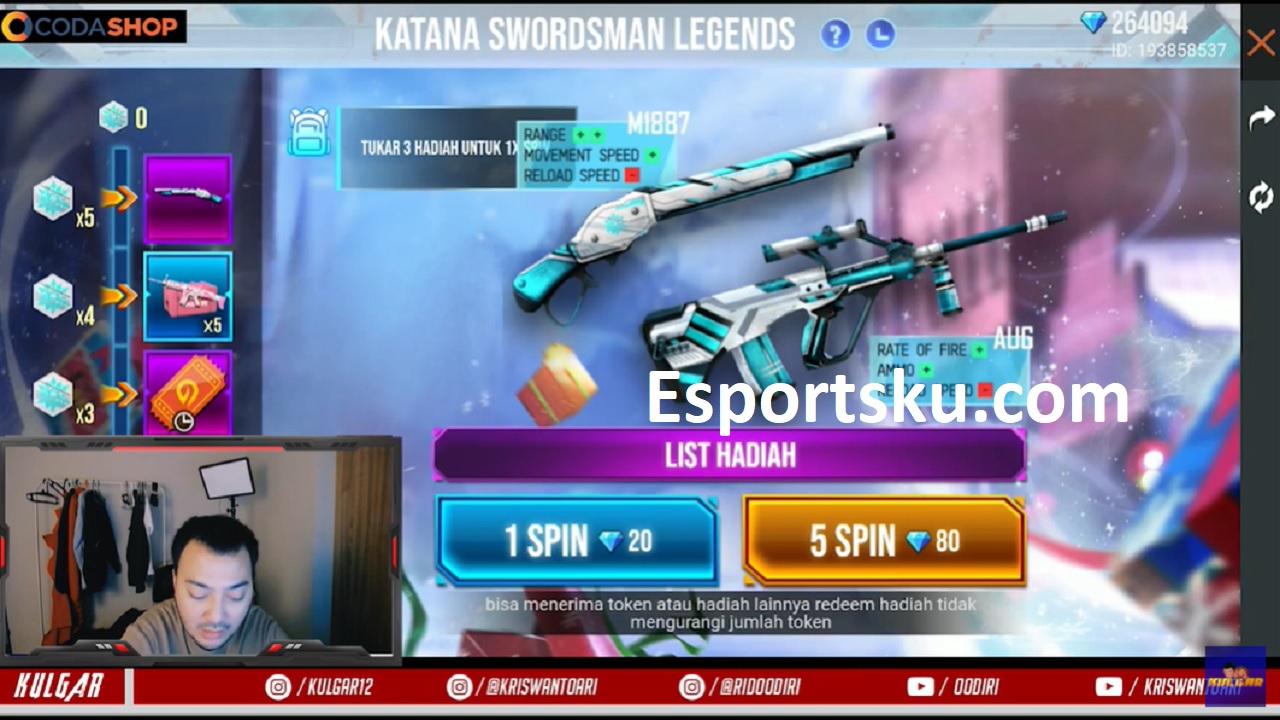 So in Kulgar's new post right now, we can find out that there is some pretty cool info to try right now. Especially now that the event that gives skin prizes M1887 Snow and AUG Free Fire is already present in Indonesia. It means that those of you who have always wanted to have skin like this, then just get ready with all of these things.
Kulgar Rido explained that this event will indeed be present soon on the Indonesian server, even Rido himself has also tried that this event is pretty good. So if you want to join from there, just prepare the diamonds that you really need in this event. Where later, every time you Spin, you definitely have to use diamonds.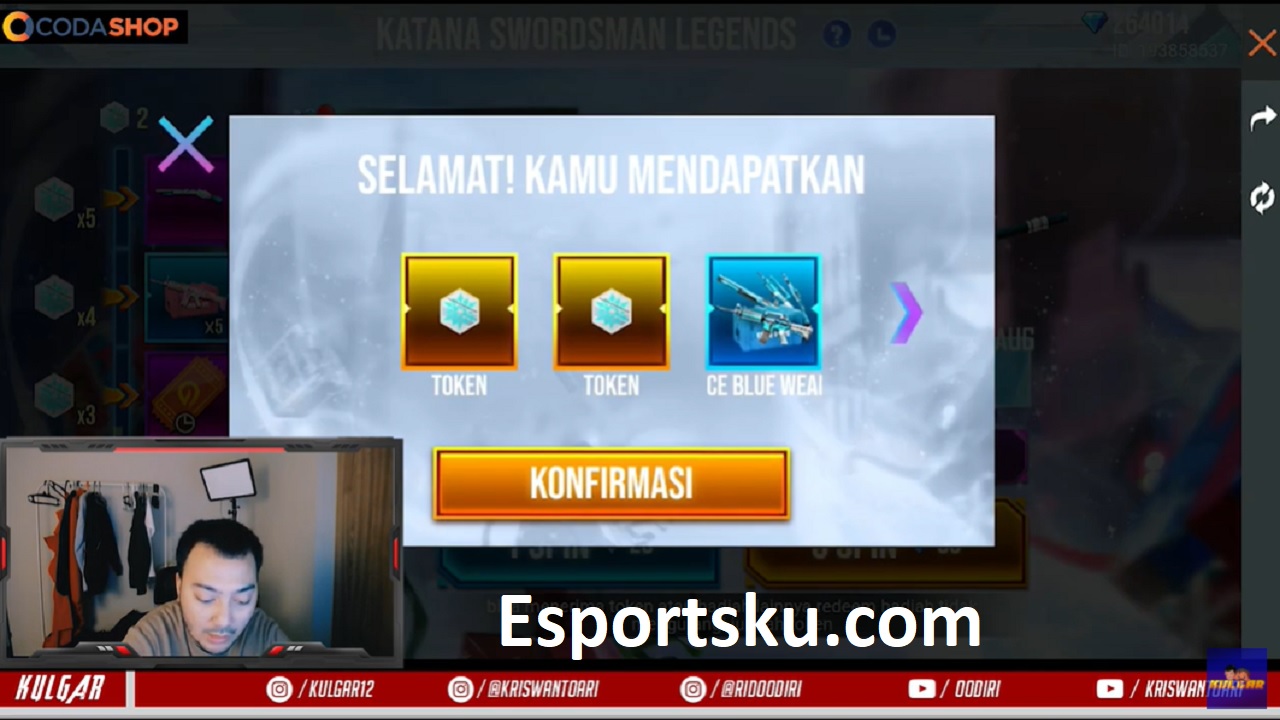 First you are provided with 2 Spin, where 1 Spin is 20 Diamonds and 5 Spin takes up to 80 Diamonds later. With all things like that, then you guys just prepare until now. There are a lot of prizes that you can get later, but look for Tokens first so you can have the opportunity to get the main prize of AUG Winterlands FF Skin.
Collect up to 5 Snow Tokens in the Spin section, then you will be able to get the main prize for the AUG Winterlands Skin as well. Then for this part of the Aug Weapon, then you have to get it through Spin at the event later. If all the tokens you need are there, just exchange them for the main price.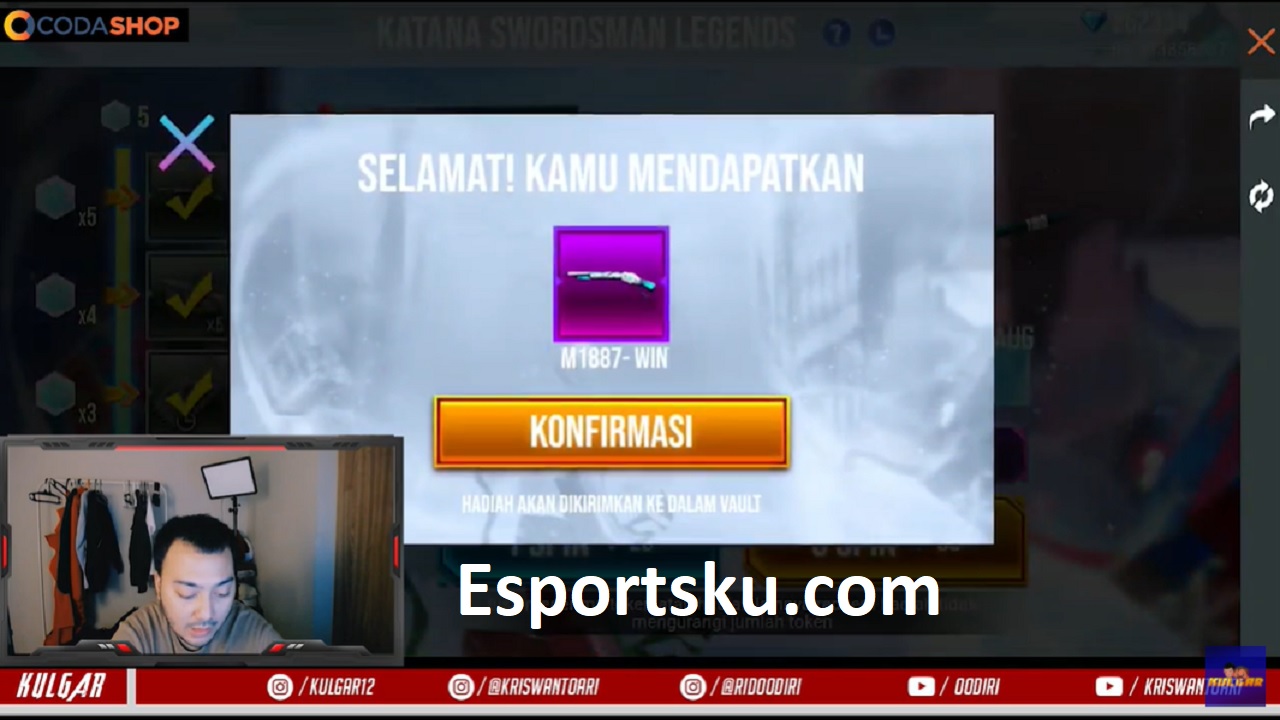 You could say that this token is almost included in the Milestone section, so you really need to be able to get the 5 tokens later. Weapon skins in this event, of course all of our benefits will be even more pronounced if we participate in this in the future too. Because what we know now, the game's events are quite a lot.
If you already get this AUG winterlands FF weapon skin, then just use it and show that this new skin is indeed quite deadly.
You can also read Tips for Making the M1887 Deadly in Free Fire at this time, so that in the future when you compete it will be even easier. All the event information that is present now, indeed brings great benefits to you too. Especially if you get this cool weapon skin and use it when competing too.
---
Oh yes, all of you too, don't forget to Follow Us on my Esports Instagram. So that you know the updates – updates to the Free Fire game and others.