Playing the Free Fire game is of course quite exciting to do, even more exciting if you play it freely. If you play this game and have explored it once, of course there is no such thing as 1 Day without Free Fire. This game on Android, has been played by many people from all over the world. This time there is a How to Play FF ​​on the Latest Free Fire 2020 PC or Laptop Emulator that you can do.
As we know, Garena free fire has presented lots of gameplay and other interesting updates for you to try. Of course, by playing this game, later you will not feel bored even though you are at home.
5 Ways to Make a Cool-Looking FF Account in Free Fire 2020
Various kinds of new things and interesting features are already present in this Free Fire game. Everything is presented well by Garena, so you can make good use of it. In addition, Garena will also protect this game from harmful Cheaters or Bugs.
Apart from playing on Android, you can actually play the Free Fire game on a PC or laptop too. Of course the performance and sensation you get, is much more intriguing and interesting of course. Not only that, you will also find it easier to attack the enemy, of course.
Leaks of the Latest Diamond Royale FF April Free Fire, Cool!
There are various ways that you can do, to play the Free Fire game on a PC. Of course, all of them can be used, and you can use them.
Now on this occasion we will provide some information on how to play Free Fire on PC.
Curious? Immediately, we see the explanation in the article below.
MP40 VS Shotgun In Free Fire, Where Does It Hurts In Middle Distance?
How to Play FF ​​on a PC or Laptop, the Latest Free Fire Emulator 2020
To be able to play the Free Fire game on a PC, you must need an Emulator. Of course this is an important requirement, so that you can play the Free Fire game on that PC.
So here are some ways.
Use the Nox Application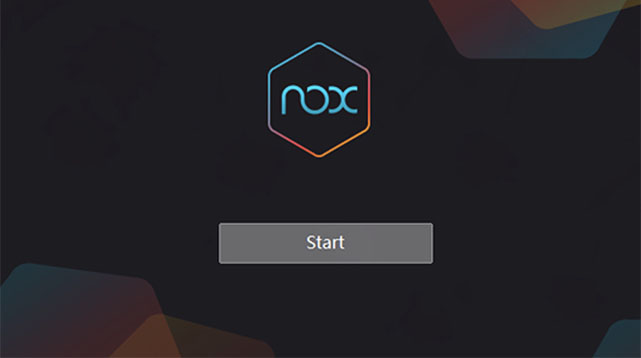 You can use the Nox Emulator Application to be able to play the Free Fire game on a PC. Of course this is one of the Best Emulators, even though it is quite famous until now.
If you want to download it, you can go directly to the following link https://www.bignox.com/.
Download
Then you can immediately download the Emulator, wait until the download is complete. After you finish, you just have to install it and put it on the disk you want to use.
Open Nox
After you have installed it, just go ahead and follow some of the tutorials first. After that, you are required to login using a Gmail account.
Of course this must be done, so that you can access Google Play which is already available.
4 Combination Role FF Must Have When Playing Free Fire 2020, Auto Booy!
Enter Google Play and Install Free Fire
After that, you can immediately install the Free Fire application in the Emulator. After it has been installed, just go in and log in using your respective Free Fire Accounts.
Set Button
Before playing, you can set the buttons that will later be linked to the Keyboard and Mouse. This will help you, when playing the canteen.
But usually too, this is set correctly automatically by the game system.
Have a nice play
After you have done all of these things, just enjoy playing the Free Fire game.
Free Fire 2020's Best FF Kappela Character Pair, There is a Pet too!
So, those are some of the information that we can convey on this occasion. How? Do you understand how to play on a PC?
That's it, Thank You and Greetings, Booyah.
---
If you want to get lots of information about the Free Fire game, you can immediately join our group. Stay tuned to my esports to get the latest Indonesian esports news 2020 !.