Don't forget to try the Latest Weapon Incubator Leaks, where this new incubator is quite unique too. Well, this is the time to review the Incubator M1014 Free Fire (FF). Surely those of you who use these weapons will always be happy when using them. As we know, Skin is a pretty good thing, when you use it in this Free Fire game
The development of this game is indeed very good, you can basically see a lot of unique and interesting things from this game. Updates and events provided by the developer too, will always be good so that the current Free Fire game is cooler.
In the future, we will all attend lots of cool events, where it will definitely be something to look forward to. The Rampage 2.0 Free Fire event yesterday was well received. Because we have lots of cool prizes, as well as missions that are very easy to complete.
For yesterday's rampage event, those of us who reached the top 100 could get a Skin Shotgun, of course this is a pretty good and interesting Shotgun Skin. But for now, we have indeed received further official news.
On the Kulgar Youtube channel, there are leaks of the latest Weapon Skins that will be present at the Incubator. Surely you will also be curious, what skin will be presented. Curious? Listen to the article below right now.
The Latest Free Fire Incubator Weapon Skins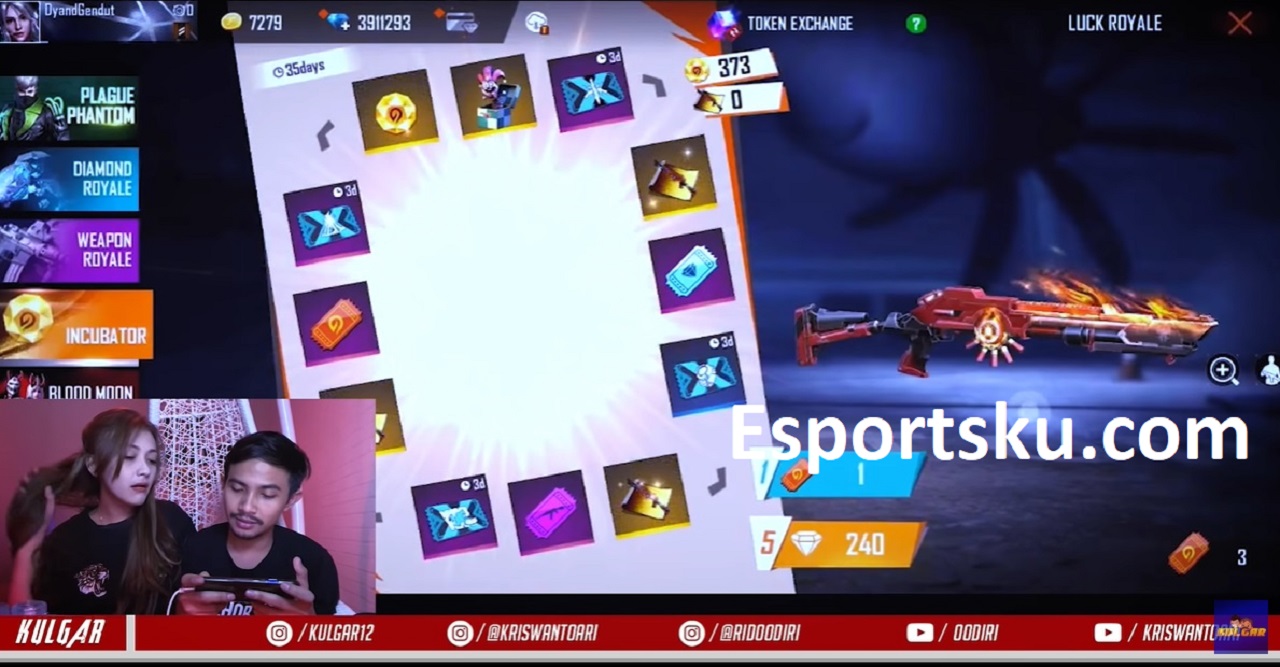 In the future, we will definitely have lots of new updates, so that the flow of this game will not be boring. That's why all of you later, don't forget about these many things. Where now the update is leaked, it will definitely continue to appear.
Kulgar Review Incubator M1014 Free Fire
At this time, the Youtuber Kulgar Channel, who is the YouTuber Free Fire, will usually provide a leak for the next update in this Free Fire game. So when you give the leak, the player won't be curious anymore.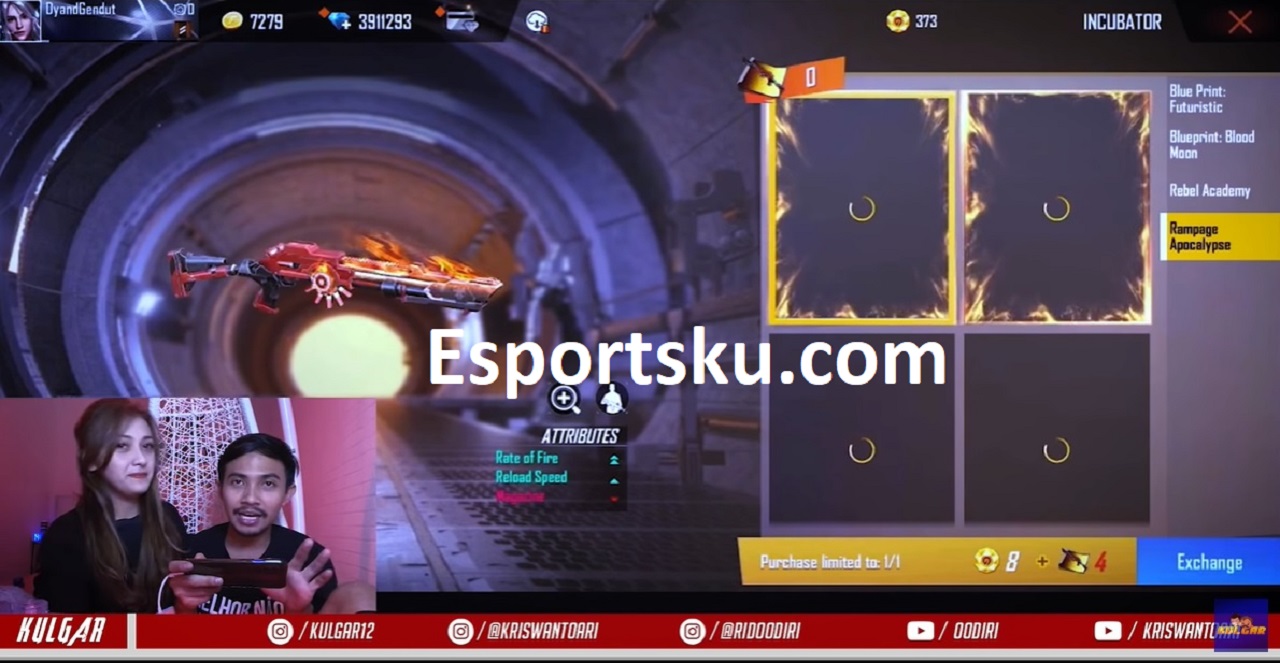 At that time, Kulgar Arie Kumis gave a new leak, where we will have a new Weapon Skin that will be present in the Incubator. For example, if you play in Rampage mode, you will definitely be familiar with the weapon's skin.
Because this new skin incubator, is the M1014 Rampage Skin that was presented yesterday for free. This is one of the best opportunities for you, if yesterday failed to get the weapon skin from the Rampage event.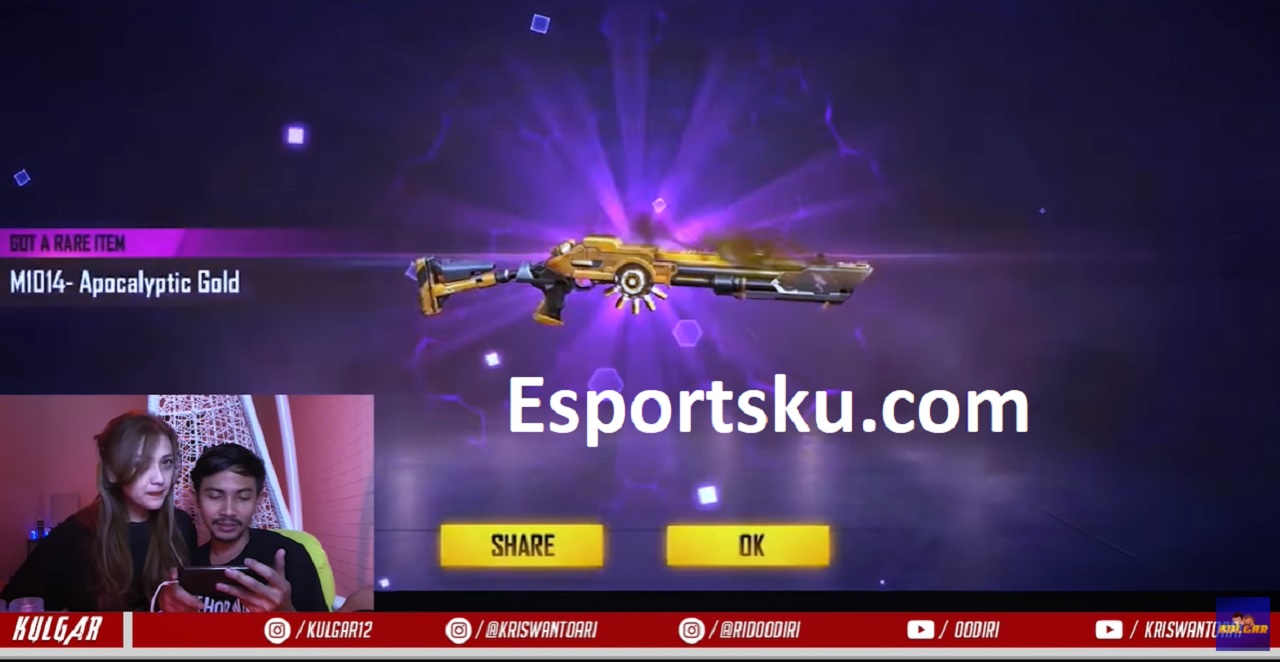 The appearance of the Skin M1014 Rampage is also quite good, so you all really have to have this weapon skin. Especially when it is used later, there is an additional stat which is quite useful. Where this will later help you, when fighting.
There is no news yet when this weapon skin will be presented, but we can only wait patiently for further confirmation. The following are some additional Stats from the Weapon Skin.
M1014 Apocalyptic Dark
Magazine ++
Damage +
Reload Speed ​​-
M1014 Apocalyptic Gold
Damage ++
Range +
Accuracy –
M1014 Apocalyptic Red
Rate Of Fire ++
Reload Speed ​​+
Magazine –
M1014 Apocalyptic Green
Range ++
Rate Of Fire +
Reload Speed ​​-
By using this weapon skin, it will be easier for us to compete and win. Because the ability of this weapon will be even stronger, if for example you put on a good skin too.
That's it, Thank You and Greetings, Booyah.
---
Oh yes, all of you too, don't forget to Follow Us on my Esports Instagram. So that you know the updates to the Free Fire game and others.