Moonton as the developer of Mobile Legends has been busy with the latest Mobile Legends updates that they are currently working on. Moonton will present many new things in Mobile Legends thanks to the updates provided. These new things include new heroes, new skins, and the latest fighter heroes in Mobile Legends.
Talking about a new hero, it seems that Moonton will return to bring his latest hero in Mobile Legends. The latest Hero fighter in Mobile Legends is reportedly similar to Freya, it could be that there is a family relationship with Freya, whether it's her brother or sister.
On this occasion we will provide an explanation of the latest Mobile Legend Hero Fighter which is similar to Freya. For those of you who are curious and want to know the latest information about the hero fighter mobile legends who are reportedly similar to Freya's hero in Mobile Legends, let's just see the full explanation below!
Latest Hero Fighter July 2020?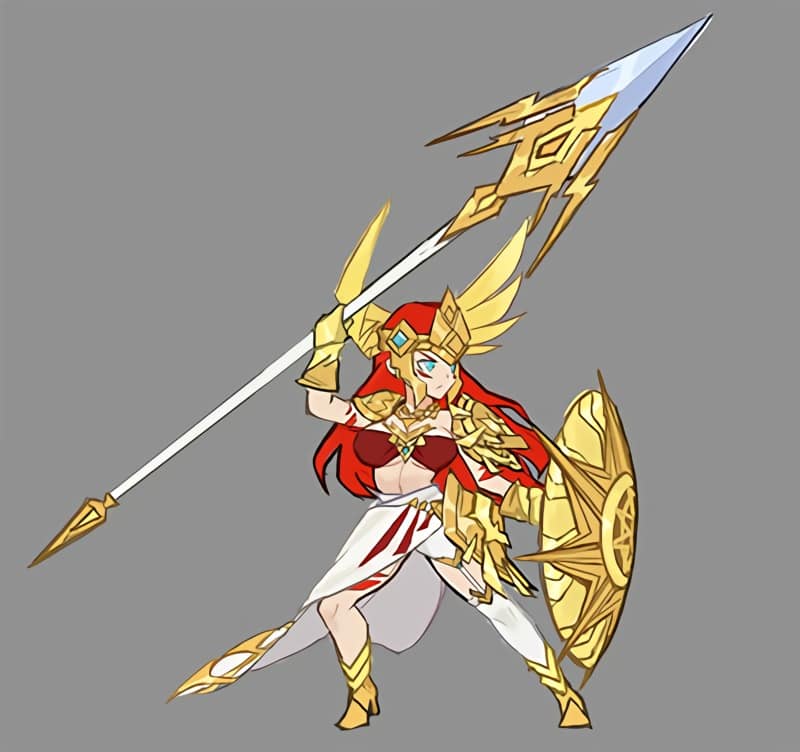 Moonton is currently presenting its latest survey regarding the new hero they will present to Mobile Legends. In the latest survey, several displays are likely to be used in the design of the latest Mobile Legend fighter hero.
There, it can be seen that the latest Fighter hero in Mobile Legend is a hero who is typically similar to Freya who uses almost the same battle equipment. If Freya uses a sword weapon which, when in Valkry mode, turns into an ax, this new hero uses a weapon that is almost similar to a spear.
Besides that, he is also seen wearing quite sturdy armor and holding a strong shield like a gladiator. The appearance itself is identical to the freya hero wearing ancient Greek themed costumes.
It is likely that this hero also has skills that are almost the same as Freya where he can change into Valkry mode. This new hero is female and has red hair. The appearance is arguably beautiful but seems brave, strong, and also frightening.
The Latest Hero Fighter of the Valkry Knight in Mobile Legends!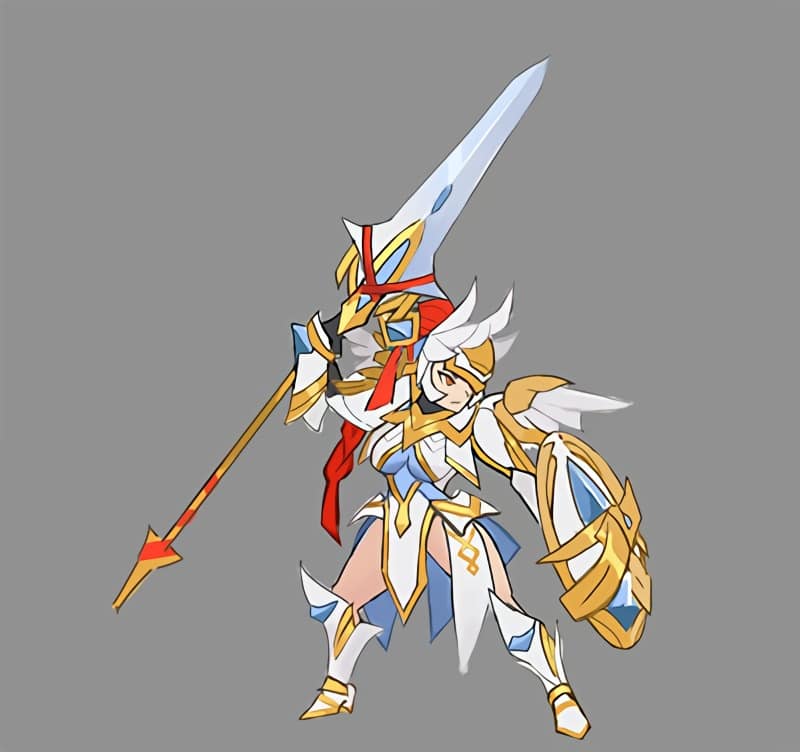 It is reported that the newest hero of the Mobile Legends role fighter will be here in November after the survey and cultivation period for this hero is over. The skill display, basic attack, and attack animation used are still unknown. But what is certain is that this new hero is a fighter hero with a character that is quite identical to Freya.
It is possible that if you have entered the advanced server, the new Mobile Legends hero, which is reportedly similar to Freya, you can see the names and skills they belong to. For those of you who are curious, please be patient to wait for further information about this new Hero Fighter in Mobile Legends.
ALSO READ:
Now that's an explanation of the latest Mobile Legends fighter hero who is similar to Freya. Indeed, it is currently still in the survey stage, but at least this can be a source of reference and useful for all of you. Is it true that this hero has a blood relationship with Freya? Let's just wait for the latest news on Mobile Legends later! Don't forget to follow my esports!