LJ Has Not Played in MPL ID Season 7, This is an Explanation of EVOS Zeys!
EVOS Zeys, the trainer of the EVOS Legends team, has just made a post which is quite a stir for EVOS fans.
Through his Instagram story, he answered questions from his followers who asked (more precisely expressed their desire) to try LJ, which he said was insulted by the fans of the next team because he had not played until now.
ALSO READ: Bane Revamp Mobile Legends This is the Ultimate Now
Responding to this, this is the answer from Zeys.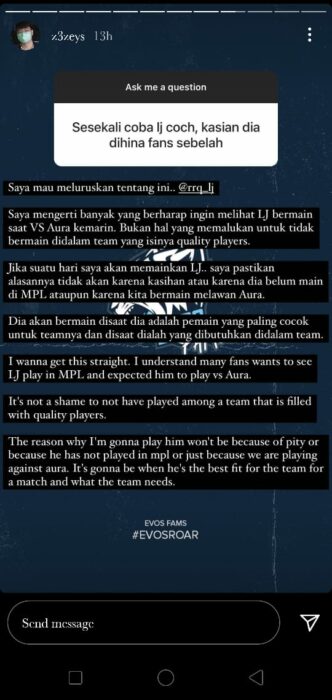 "I understand that many are hoping to see LJ play at VS Aura yesterday. It's not a shame not to play in a team with quality players.

If one day I play LJ. I make sure the reason won't be because of pity or because he hasn't played in MPL or because we played against Aura.

"He will play when he is the most suitable player for the team and when he is the one who is needed in the team," said Zeys.
So, according to SPIN Esports, the reason Zeys hasn't lowered it is because for now Rekt is the one who fits the team playstyle the most, not LJ so he hasn't played until now.
ALSO READ: Combo Hylos Estes Comes to MPL ID Season 7, Will It Sell in Rank?
Maybe at first it was because LJ was sick so he couldn't practice maximally and it turned out that when Rekt played as a Tank / Roamer, strong chemistry was formed, and the results show that until now, EVOS Legends has gotten the winstreak.
---
There is a giveaway contest with a prize of 1 million rupiah in game vouchers in the application!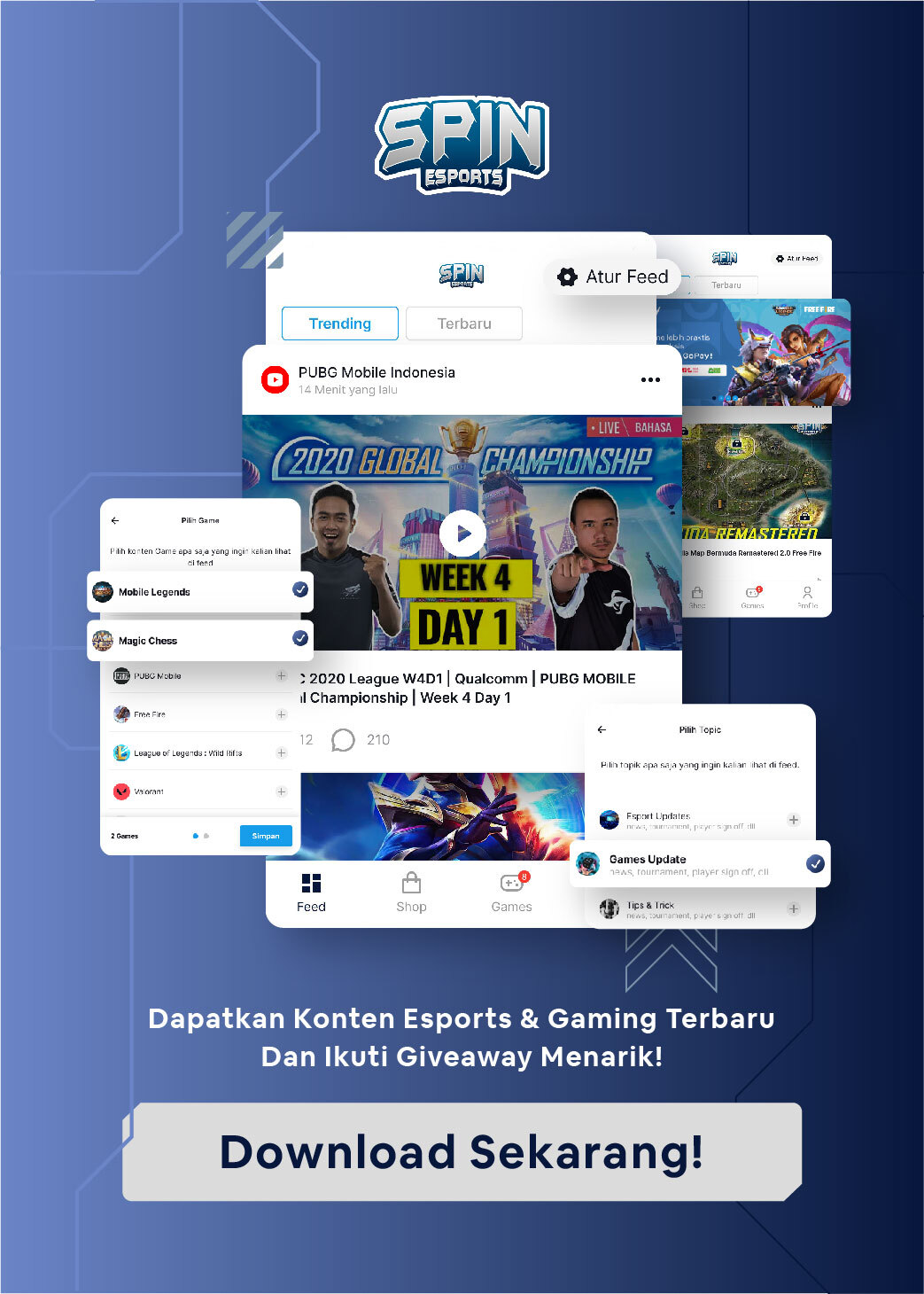 ---
Of course Zeys doesn't want to take the risk by playing LJ which may not be suitable, to play until now, as we also know that EVOS Legends is not a team that tries to play with players, especially when they have found the right puzzle.
Regardless of whether LJ plays or not in EVOS Legends for MPL Season 7, this time only LJ and Zeys decide, if he is needed by the team / Zeys, LJ will definitely play for EVOS Legends.
That is the latest news regarding LJ, who has not played in MPL ID Season 7, which was immediately explained by the EVOS Legends trainer, Zeys.
ALSO READ: Alter Ego Error Analysis in Match Against Genflix Aerowolf MPL ID S7!
Don't forget to visit the SPIN Website for other latest updates, and follow our Instagram and Youtube.