Marsam "Mars" Fakhre answers the rumors about him being the coach of ONIC Esports! Rumors in the competitive realm of Mobile Legends have always been an interesting discussion and one of the rumors that is hotly discussed at the moment is the presence of a new coach in ONIC Esports.
Previously, Jeremy Yulianto or who is familiarly known as Tibold has decided to resign from the ONIC Esports coach seat, which means that currently the ONIC Esports coach seat is empty.
The current rumor is that one of the former Arena of Valor pro players, Marsam "Mars" Fakhre, is rumored to be filling the vacant seat for the ONIC Esports coach. He also lists being an ONIC Esports coach in his Instagram bio.
source: Mars Fakhre's Instagram
Spin eSports immediately contacted Marsam Fakhre and asked about the rumors of him being the ONIC Esports coach.
"For now, there is no official announcement from ONIC Esports about becoming a coach. But from last season I was already at ONIC Esports as the MLBB MDL Coach at ONIC Esports. So I can't answer much about ONIC Esports MPL. "
Spin eSports also tried to ask once again to determine whether Marsam Fakhre remains the ONIC Esports coach at MDL or replaces Tibold as ONIC Esports coach in Mobile Legends Premier League (MPL) Indonesia.
ALSO READ: This is the New Onic eSports Coach!
---
There is a giveaway contest with a prize of 1 million rupiah in game vouchers in the application!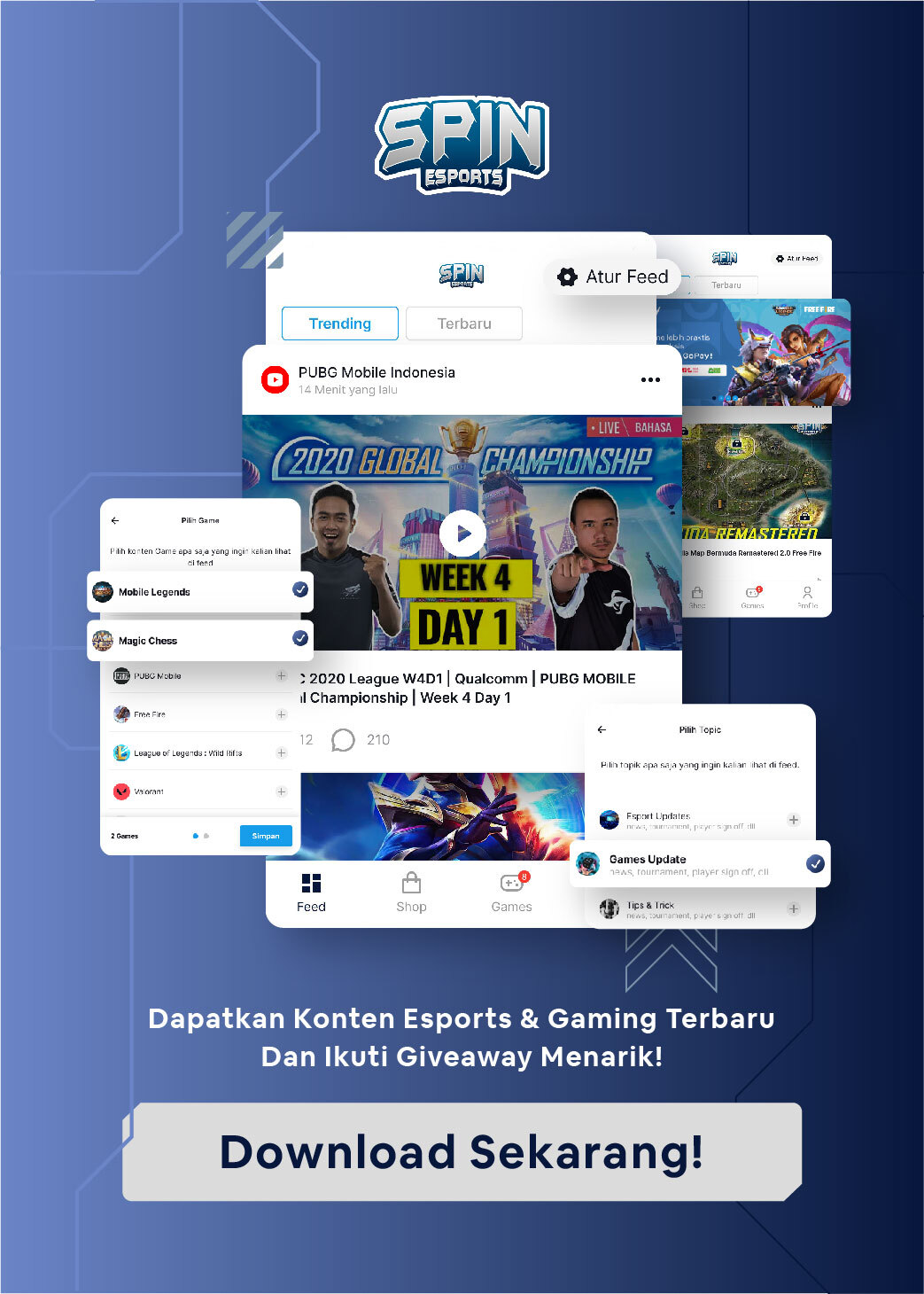 ---
source: Mars Fakhre's Instagram
"Wow, really sorry about this one, regarding the replacement of Tibold as MPL Coach, I can't answer because there is no official announcement yet from ONIC Esports, just waiting for the announcement of ONIC Esports, yes, but from last season I have been at ONIC Esports as a Coach. MLBB MDL, and I can be sure that for now I am still struggling at ONIC Esports. " he concluded.
Don't forget to keep visiting our website, to get the latest eSports news and follow our Facebook!