This is the temporary standings of MPL ID Season 6 Week 3, where Onic is still at the top, Evos Legends and RRQ are dropping below.
Previously, MPL ID Season 6 had ended their week 3 some time ago which went very well.
Lots of surprises happened in week 3 yesterday, one of which was Evos Legends' consecutive defeats from two different opponents yesterday.
The pause incident Evos Vs Onic which drew a lot of criticism from lovers of the Mobile Legends game in Indonesia.
RRQ's performance is still inconsistent and has started to decline after getting two more consecutive defeats in week 3.
Onic, who again performed extraordinary, made his position in the standings still solid in first place and so on.
You could say that last week 3 was the worst week for Evos Legends, RRQ and Aura Fire but it was Onic eSports' best week.
ALSO READ: MPL ID Season 6 Week 4 Schedule, Onic Position Threatened?
---
There is a giveaway contest with a prize of 1 million rupiah in game vouchers in the application!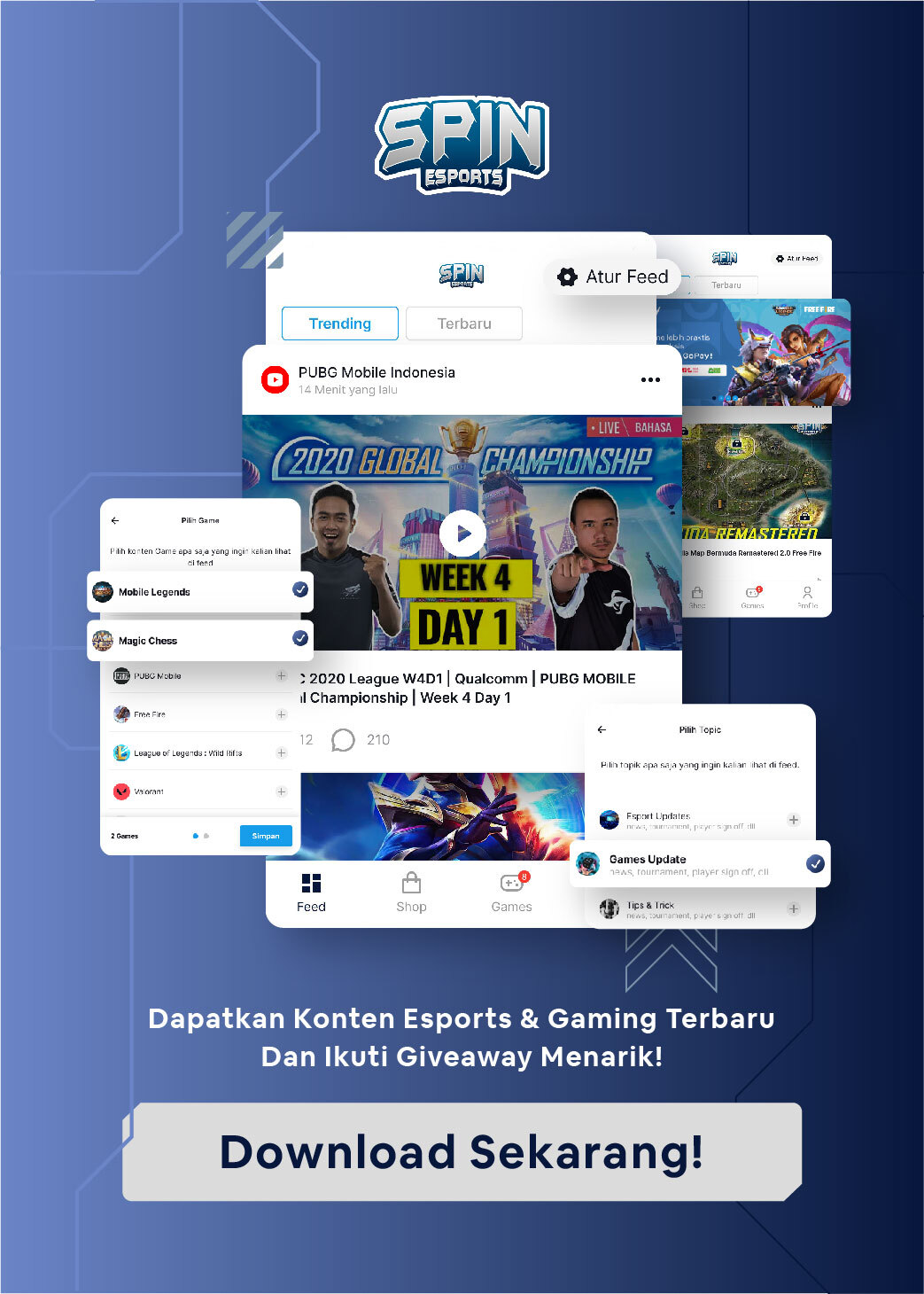 ---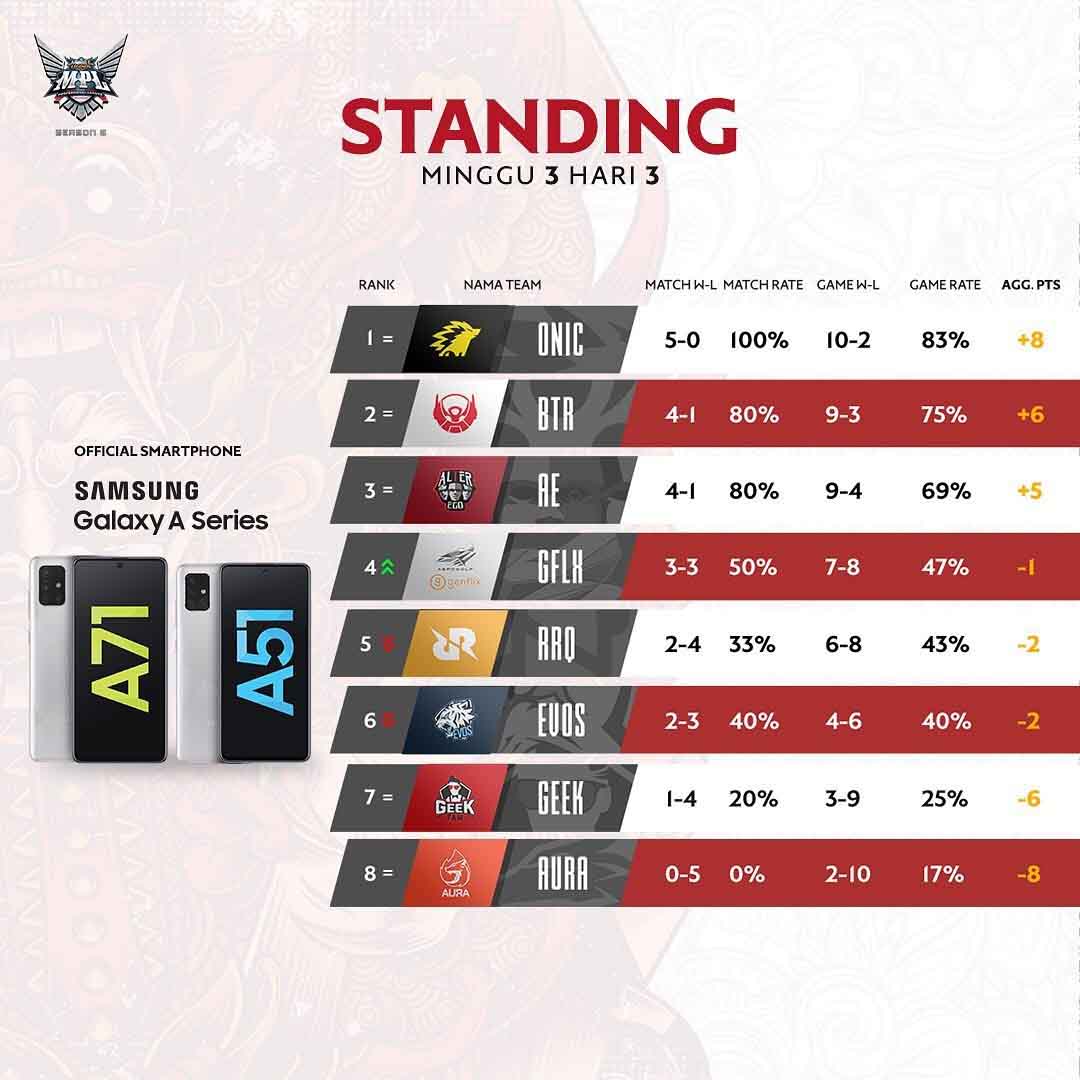 For Alter Ego himself who only played once in week 3 yesterday also managed to get full points by beating RRQ Hoshi 2-0.
Meanwhile, Bigetron, like Alter Ego, played once in week 3 but managed to get full points after they beat Evos Legends 2-0.
The following is the complete standings and provisional MPL ID S6 event which you can see below.
Onic eSports is firmly at the top of the MPL ID Season 6 week 3 standings, Evos, RRQ's ranking has fallen and Aura Fire is the caretaker team.
Meanwhile, the upcoming week 4 will be held on September 4-6, 2020 according to the schedule they have determined. Check the updated schedule and standings of the MPL S6 here.
Don't forget to visit the SPIN Website for other latest updates, and follow our Instagram and Youtube.