One of the highest Mobile Legends events in the world to come, namely the M2 World Championship 2020, reportedly will be held in June 2020! This news is circulating fast, out of nowhere, which makes all Mobile Legends fans around the world especially in Indonesia ask questions about the truth of the news.
Previously, the M2 World Championship event itself was the most eagerly awaited Mobile Legends event. In this event, all the best professional Mobile Legends teams from around the world will be competed.
Then when will M2 be implemented this year? This is our prediction based on the same event in 2019, which is to be precise towards the end of 2020 around the month November or December 2020 in the future, and we expect this event to be even more lively in the future. Last year, the Evos eSports team and the Rex Regum Qeon team became two teams that made Indonesia proud for winning and being the runner-up of the event which was held in Malaysia.
ALSO READ: How to Become an eSports Professional in 1 Year
source: Esports ID
However, in the next M2, which is planned to be implemented in Indonesia, in Jakarta, it is threatened to be canceled due to the corona virus outbreak that has hit the entire world, including Indonesia. Even though there are rumors that it will be canceled, some time ago unexpectedly circulating the news that the M2 World Championship 2020 implementation date has been announced which will fall on June 1.
This immediately became the conversation of all Mobile Legends fans in the world, especially in Indonesia itself, which is actually the center of Mobile Legends game lovers. However, one of the Moonton parties in Indonesia has clarified that it is a hoax, this is as announced by the largest Mobile Legends community account in Indonesia, Lambe Moba.
Actually, this does not need to be clarified by Moonton if we are more observant about the M2 rumors. Reflecting on the last year as we said before, it is very likely that M2 will also be carried out after MPL ID Season 6, which is around November or December 2020.
---
There is a giveaway contest with a prize of 1 million rupiah in game vouchers in the application!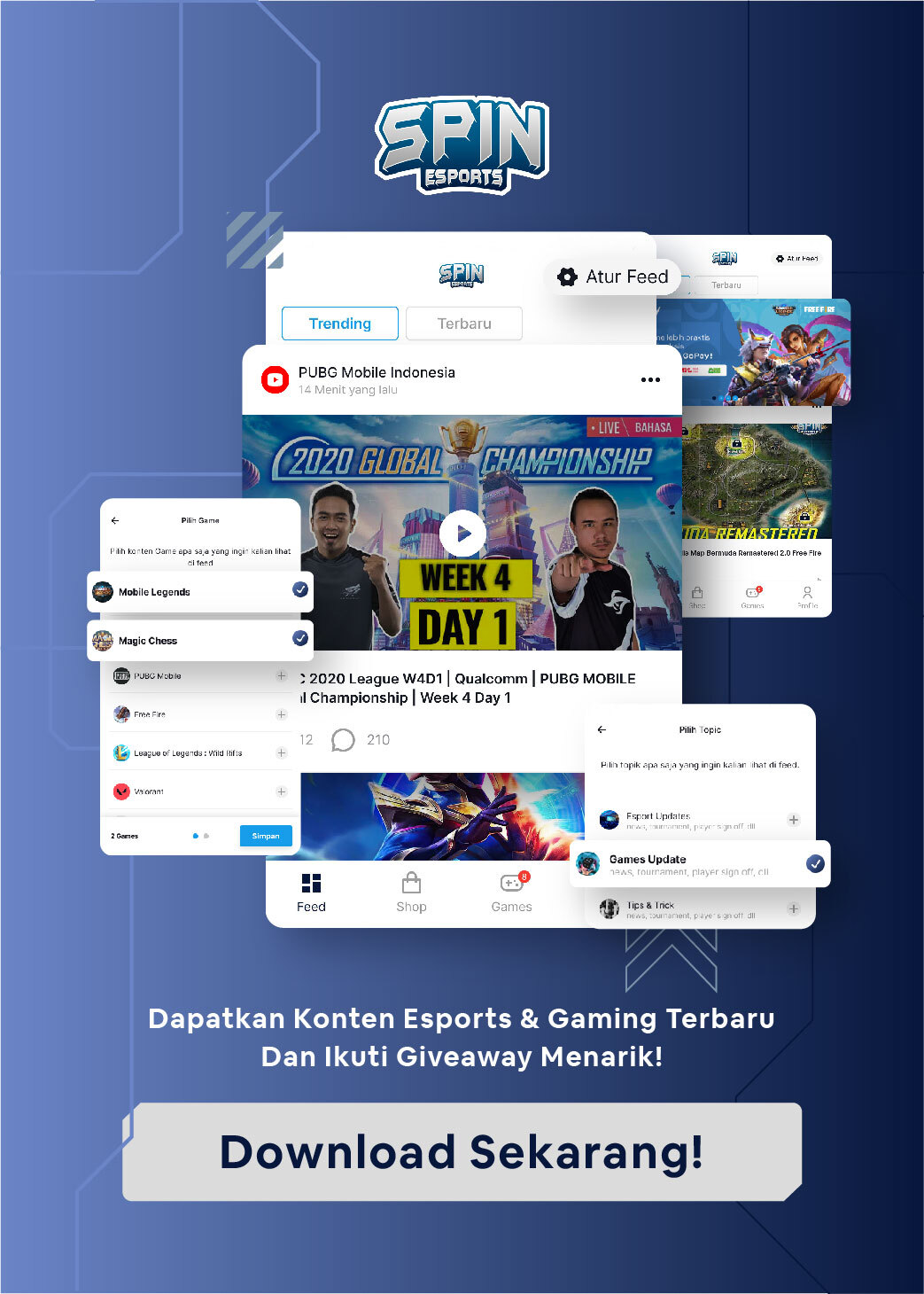 ---
So now it is clear spinners, then will M2 still be implemented even though it is currently being hit by the corona outbreak? Don't forget to keep visiting website us, to get the latest eSports news!