R7 Comments About RRQ Hoshi Line-Up at Week 5 MPL ID Season 7!
One of the RRQ Hoshi players, R7, gave a comment regarding RRQ Hoshi's line-up in MPL ID Season 7 week 5, which has shown a super aggressive game and defeated two strong teams Bigetron Alpha and ONIC Esports.
Through an interview posted on Instagram RRQ @teamrrq, this is R7's answer to this.
"Look from us, we still want to improve again, even though we are already in our current position, we still have to improve ourselves to be more perfect," said R7.
Indeed, there was a striking difference in the gameplay of the RRQ Hoshi team in Week 5 so that they could overthrow two strong teams.
ALSO READ: Not a Champion, this is what Marsha is proud of in ML Pro Scene!
Neat play from Alberttt, Skylar, Vyn, Psychoo and R7. They have also worked together even though in the second game some small mistakes were still made.
But without being picked-off at all in the match against ONIC Esports, and only being picked-off once against Bigetron Alpha for an Alberttt, this is a plus point where their game is very save for the jungler point of view.
---
There is a giveaway contest with a prize of 1 million rupiah in game vouchers in the application!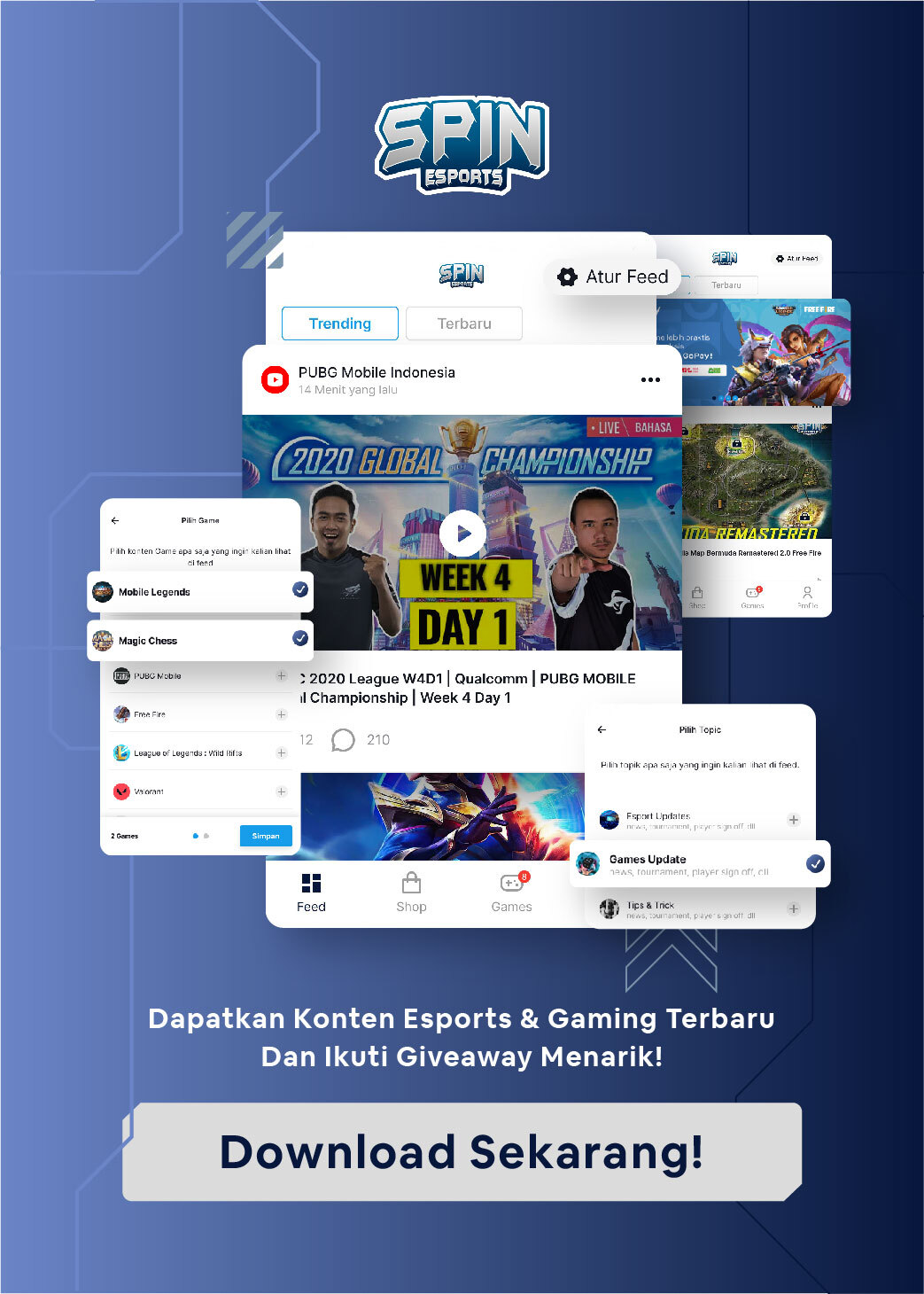 ---
In the sixth week, RRQ Hoshi will face Geek Fam and AURA FIRE, Geek Fam itself is still quite unstable even though it has changed quite a bit from before, in the previous meeting you could also take one game from RRQ Hoshi.
However, for AURA FIRE there hasn't been any significant change even though we got 2 games before. But there is no victory in the match yet.
According to SPIN Esports itself, RRQ Hoshi's game has improved and is very different, chemistry is sufficiently formed with the current line-up.
Is it possible that in the future there will be changes again or do you already trust the current line-up until there are no more changes in MPL ID Season 7 in the future until the playoffs?
ALSO READ: Regarding Wann's Statement to Move, This is the Answer by the EVOS Legends Zeys Trainer!
Don't forget to visit the SPIN Website for other latest updates, and follow our Instagram and Youtube.