The Red Bull Rebellion team which previously held the Mobile Legends: Bang Bang division, this time has expanded their genre and opened a new division, namely, Red Bull Rebellion Free Fire (FF). In the future, this team will compete in upcoming tournaments.
Just like their Mobile Legends team, Red Bull Rebellion recruited their Free Fire (FF) team in an unusual way. They don't combine players who have played in other pro teams, instead they want to find new talents who have never played at a professional level. How do they get it? Namely through a tournament that Red Bull Rebellion created called the Rising Stars Challenge which was just concluded.
Claudia Theodora, Team Manager of Red Bull Rebellion stated that they have seen many talented players who can have successful careers as pro players. "We see a lot of potential for Free Fire players in Indonesia. Therefore, we indeed hold the Red Bull Rebellion Rising Stars Challenge Free Fire as a means for young talents who dream of becoming pro player Free Fire, "he said.
The Free Fire Red Bull Rising Stars Challenge tournament has been held from April 28 to May 16, 2020 which is the grand final round. A total of 192 Free Fire teams participated in this tournament and the PBM Hunter team successfully won first place.
PBM Hunter squad is Anggi "Calvinn" Hutagalung, Abdul "Zeyyy" Zaelangi, M Dwi "MrHome" Aidil Fikri, and Zico "Zicoo" Ramadhan. As a champion, PBM Hunter managed to collect 1835 points, beating 11 other teams.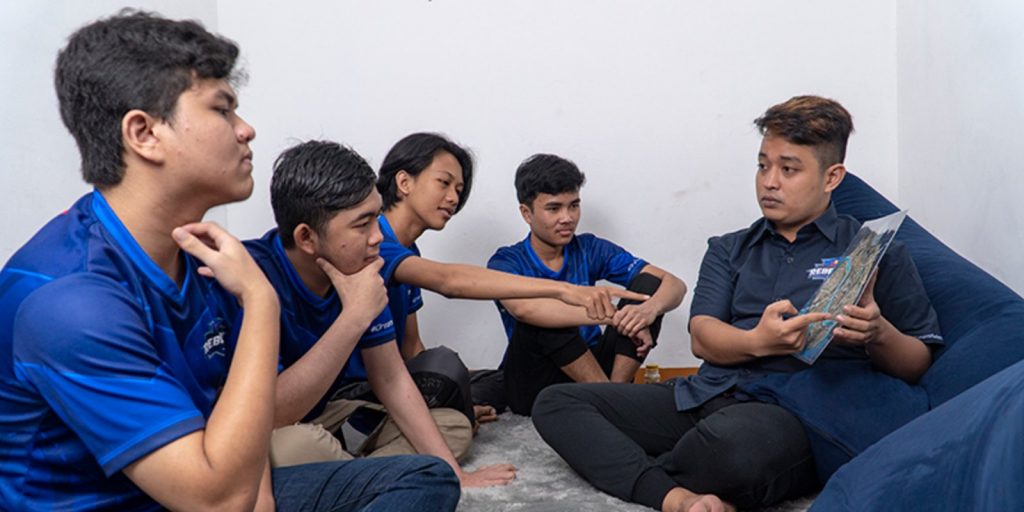 Also Read: How to Use Grenade Launcher Free Fire for BOOYAH!
As a reward for winning this tournament, PBM Hunter is automatically recruited by Red Bull Rebellion, and they will work with Syariffudin "FuddinMS" as their main coach.
As manager, Claudia is certainly satisfied with the success of this tournament.
"Because they have the ability to compete throughout the tournament, they also have a good attitude when we interview. We believe that in the future the Free Fire (FF) division of the Red Bull Rebellion team can develop and achieve, "he said.
With the presence of the new Red Bull Rebellion Free Fire team, this will greatly help the continued development of Esports and FF games in Indonesia. And Red Bull Rebellion certainly doesn't stop there, they will continue to expand and develop other esports teams.
Don't forget to keep visiting our website, to get the latest eSports news and follow our Facebook!