While waiting for The International (TI) 2019, Revival's friend is curious about the profiles of the teams that will participate in TI9 and some interesting facts in it.
Therefore RevivalTV will provide segments road to TI9 and TI9 specials to accompany Revival friends before the start of the annual grand event Dota 2 the.
This time the author will discuss one of the teams that made it to TI9 from the European regional qualifiers, namely the Chaos Esports Club.
It originally started with Digital Chaos, where after a long time they had disappeared they returned to Dota 2 with a new name, namely Chaos Esports Club by announcing rooster new those who are exes rooster South American team, paiN Gaming.
Chaos Esports Club has also successfully participated in 3 major events in the season Dota Pro Circuit (DPC) 2018-2019, namely 9-12 The Chongqing Major, 9-12 DreamLeague Season 11 and 13-16 MDL Disneyland Paris Major 2019.
However, the bad results received when the MDL Disneyland Paris Major made Chaos Esports Club issue Kingrd and Tavo from the ranks line-up and recruiting KheZu and Milan. Then recruit too Gunnar to fill a position w33 temporarily because his health had deteriorated at that time.
Dear, rooster did not make it to the EPICENTER Major 2019. Realizing that the performance was not good, finally Chaos Esports Club overhauled rooster they're back.
To replace Gunnar and hFn, Chaos Esports Club recruited young talents, namely vtFaded, and also recruiting IT champions, MATUMBAMAN.
This proved to be merciful because Chaos Esports Club managed to make its way to The International 2019 due to the entry of 2 players core this.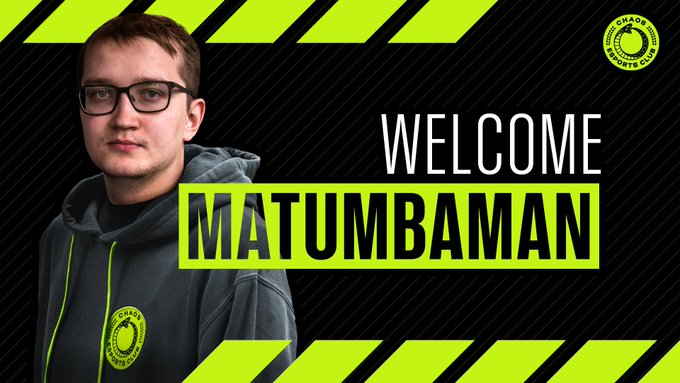 The following is the lineup of Chaos Esports Club players for The International 2019:
Cheng "vtFadedJia Hao
Lasse "MATUMBAMAN"Urpalainen
Maurice "KheZu"Gutmann
Milan "Milan"Kozomara
Rasmus "MISERYBerth Filipsen
Looking at the ranks of these players, there is a unique fact that is tucked away, namely that these 3 Chaos players were apparently players who were "wasted" from their old team. Call it KheZu who was wasted from Team Secret, MISERY who was wasted from Team Secret and Evil Geniuses and finally MATUMBAMAN who was wasted from Team Liquid.
These three players will certainly seek revenge on the team who threw them away. Do you think Revival Chaos Esports Club can? give your opinion!