There was a stir about the disbandment of RRQ Athena a few weeks ago trending on social media. It is surprising because RRQ Athena is a world-class team that has a myriad of achievements in the realm of PUBG Mobile esports.
But in the end the difficult decision had to be made to let this team go.
Through one of the interesting conversations on Kotak Game's relaxing podcast a few days ago, the CEO of RRQ, Mr. AP, finally revealed the reasons for the disbandment.
Pak AP explained that this decision can be said to be quite tough. Because he expressed how many sweet memories with RRQ Athena. Since its inception, this team has provided many trophies and unforgettable moments.
"Unforgetable moment is to have a team like RRQ Athena." Said RRQ AP.
RRQ Athena Has Given Many Sweet Memories
According to Pak AP, the dissolution of RRQ Athena had gone through negotiations which ended with an agreement between the two parties. Besides that, the team's performance in the last few tournaments has also received major evaluations.
ALSO READ: Is it true that the Prince of Saudi Arabia is Sponsoring Anime Dota 2?
With these results, the management finally decided to dissolve them. Pak AP explained that this was taken to find a new atmosphere. However, his party still maintains the name 'Athena' as a legendary name to be remembered by the entire esports public.
"I think the agreement between the two parties. Then maybe I want to change the new atmosphere. " Said Mr. AP.
Dissolution is an Agreement between the Two Parties
In the interview, Pak AP also expressed his sense of loss towards this team. Because RRQ Athena for Mr. AP is a team that has given many achievements and brought RRQ's big name to the world stage.
According to him, there are no bad memories about them because of all the hard work they have put in so far.
"We miss a lot. Just earlier I couldn't talk about a lot of bad things about them." Explained Mr AP.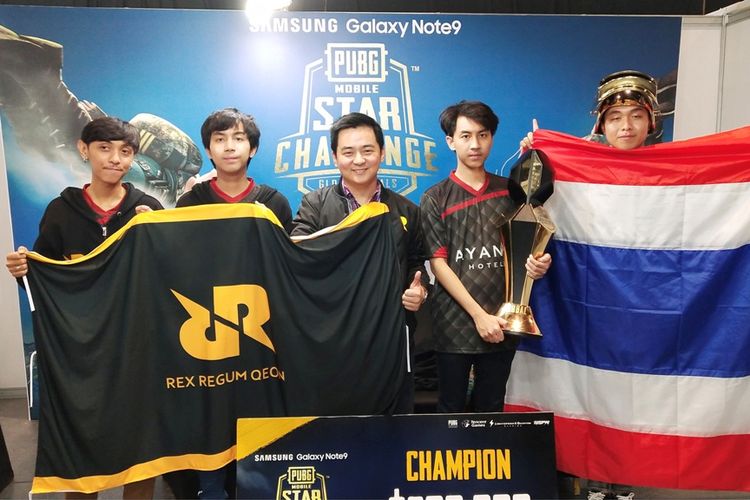 The decision to disband RRQ Athena is indeed very unfortunate, of course, but whatever the reason, we must still support the best for them. Although currently the name "Athena" will no longer appear in the realm of PUBG Mobile, of course we can still wait for some of these former 'Athena "rosters to reappear with their new team.
What do you think? What are the unforgettable moments of the team from the 'White Elephant' country? Write in the comments column, friend Revival!
Follow the RevivaLTV timeline on YouTube, Instagram, Facebook and Revivalpedia to get the latest information about esports.
Editor: Yubian Asfar