This turns out to be the M1887 FF One Punch Man Skin Review by Kulgar Free Fire. So if we already know the review a little, it will make you curious too. Because this is the latest M1887 FF One Punch Man Skin, it's quite interesting and it's pretty cool.
Because indeed it is a Special skin, from the latest event which is ready to be present in the Free Fire game now. Even though the release date doesn't appear quickly, players can get ready for this new event.
As we all know about Free Fire x One Punch Man, there will be lots of new things that can be obtained from the players. With this new thing, the enthusiasm of the players will grow even more in the future.
Even by seeing for yourself the Skin Review M1887 FF One Punch Man Kulgar Free Fire. Maybe it can attract the interest of players, so they can get the latest Skins that are present.
Check out the explanation right away, in the article below right now.
Skin review M1887 FF One Punch Man Kulgar Free Fire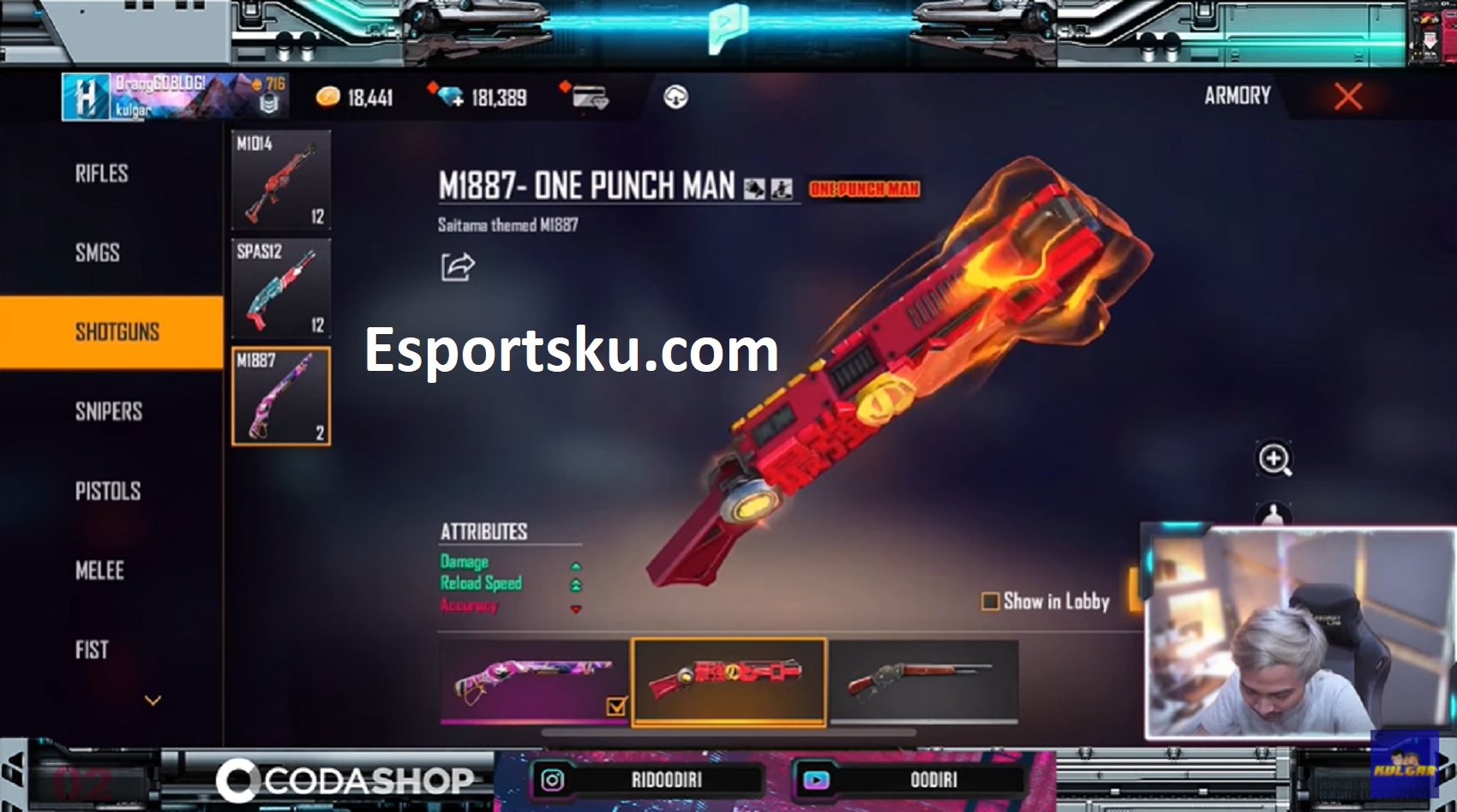 So for current information, we can find out again that Kulgar Arie Kumis has a new Skin Review. Where it is the One Punch Man Special M1887 Skin that you can get through the next new event.
Of course, the latest review from Arie Kumis itself, can attract the interest of players to get this latest skin too. Because we know that Kulgar is the GM of the now famous Free Fire game.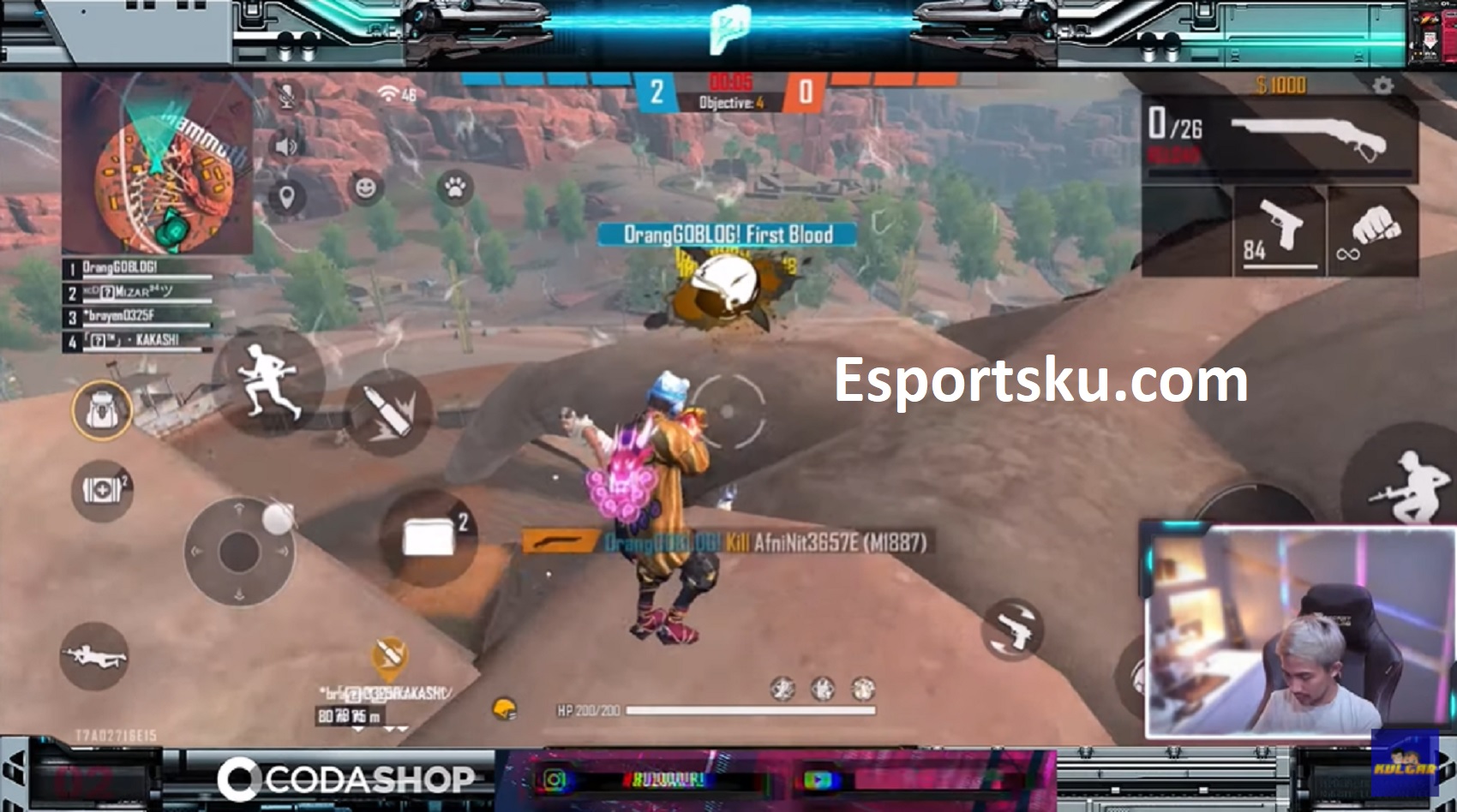 Yup, if there is information from Kulgar, surely a new event or new skin will be present in person. From this information, we can find out if the Skin M1887 FF One Punch Man is ready to be presented soon.
Arie Kumis explained, if this skin will be given the same way to get it with Rido. Maybe tomorrow or soon, Rido will explain how you can get the latest skin from M1887 One Punch Man.
Immediately, the same review, where Arie Kumis immediately entered the Clash Squad mode. To test the power given, by this Skin from M1887 One Punch Man. Power? Indeed, it cannot be underestimated, huh.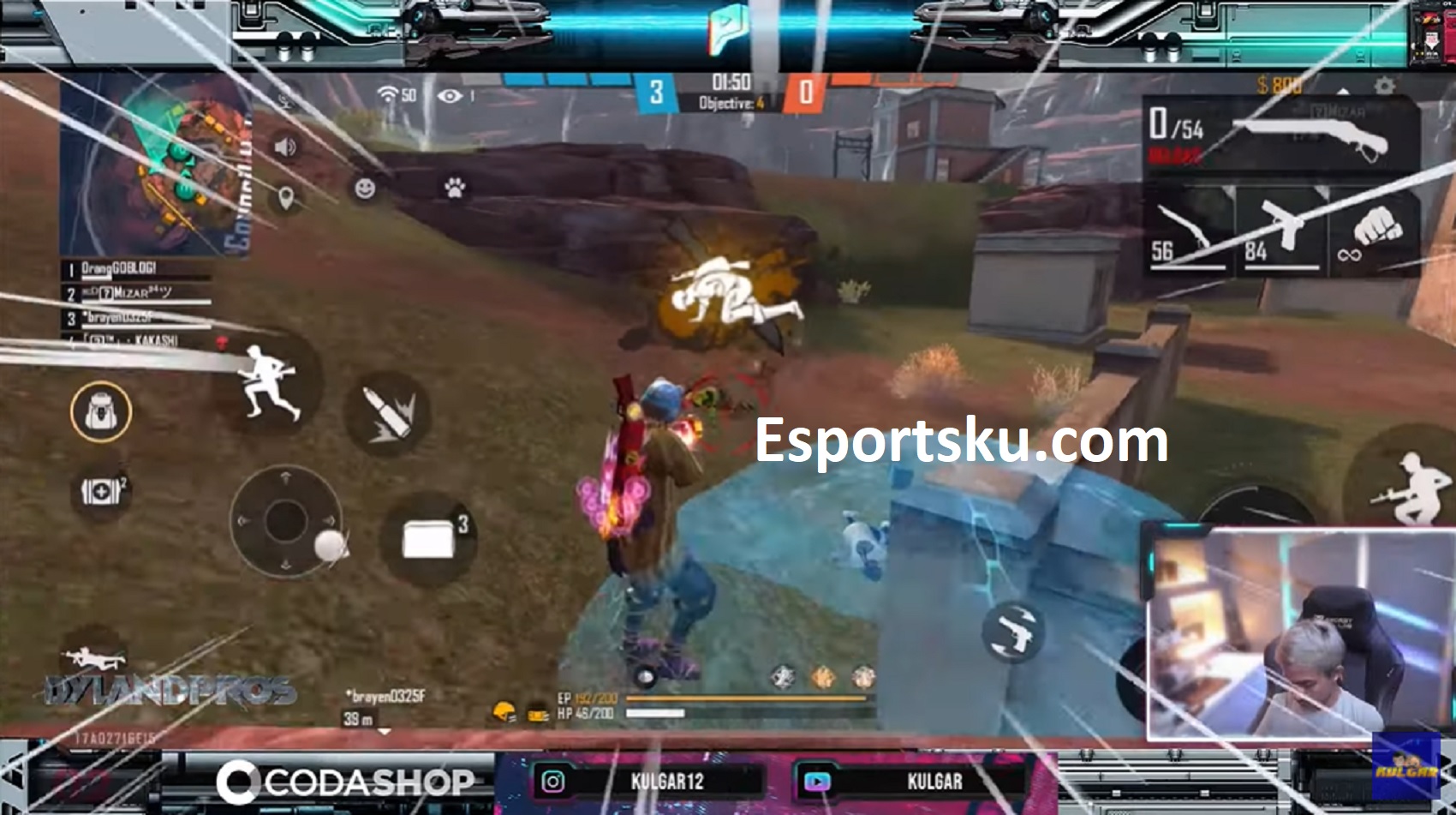 Arie just tested the power of this Shotgun, when it was in Round 3. Because so we can see quickly, how much power is obtained from the newest Skin One Punch Man, huh?
He had met one of the enemies, but not long after that Arie was able to instantly make the enemy die. Even against enemies from medium range, it can take a lot of damage.
The power obtained by this skin seems to have been blessed by Saitama to become even more deadly. Even in a 2 vs 1 battle, Arie can make the enemy nothing at all.
Yes because it is caused by a strong skin, from this latest Shotgun. Maybe if you have a new skin like this it will be even deadlier. Because of the great damage, the strength of Saitama.
The Latest One Punch Man M1887 FF Skin Stats!
The stats added by Skin M1887 FF One Punch Man Damage +1 and Reload Speed ​​+2, the faster and the damage becomes more painful.
Accuracy is reduced by -1, so you have to be able to use this new Skin Weapon carefully later.
Also Read: Review Bundle FF Stereo Noisemaker Ala Rendy Rangers Free Fire
Also Read: How to Get Priestess Fox Free Fire FF Surfboard Skin
Also Read: Which Duo Royale Assassin FF VS Technoheart is Best in Free Fire?
Also Read: How to get the Parasute FF Winterlands 2020 Free Fire Skin
How about after seeing the M1887 FF One Punch Man Kulgar Free Fire Skin Review, are you interested in getting that skin? Let's just wait for the presence of this new event, soon in the Free Fire game.
Then also use the Saitama Free Fire Bundle, so that later the skin of the new weapon can be more harmonious. Because of Saitama's strength, it will be very well channeled by using the latest One Punch Man Weapons and Skins.
---
Follow my Esports Instagram right now, because from here you will know new information from the Free Fire game or the Mobile Legends game and others too.