In the latest update on Advanced Server Mobile Legends, there is a new fighter hero named Chong – Black Dargon. Hero Chong himself is the newest ML Fighter in Mobile Legends and he can turn into a Dragon.
This one hero is quite unique because it can transform into a dragon, you know? Chong itself has been officially released and can be played on Advanced Server.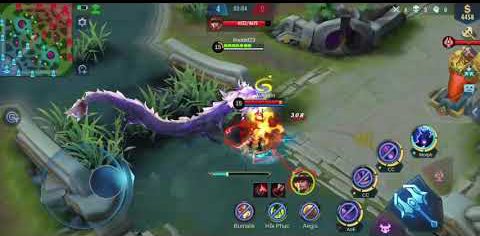 Also read: 8 Best Solo Rank Heroes Season 16 Mobile Legends
For those of you who are waiting on the Original Server Mobile Legends, please be patient, this Hero will be released after Luo Yi will be released on May 16, so it is likely that Chong will visit the Original Server in about two months.
Chong itself is a nation of the same race as Baxia, Ling, Change and Wanwan, namely the Dragon Altar. They learned from the same teacher, Great Dragong.
Also read: Build Johnson ML Items, the Hardest Tank in Mobile Legends
In the story, Chong used to be very kind but he was very greedy and turned him into a bad guy and aimed to master the Dragon Altar Candia Riverlands.
Chong is Zilong's rival in Mobile Legends
Still in the story, Chong is a competitor of Zilong, and reportedly Zilong will also get Revamp in a future update. Of course, we really agree with this revamp, the reason is that it is played quite rarely. With the revamp, it can return to its glory as it was in its time.
Chong has a really cool animation effect. When released later it looks like hero one will be very OP and have good Crowd Control skills.
Even when using his ultimate, Chong can turn into a dragon like Kaido in One Piece !.
The most interesting thing is, when in this mode, Chong cannot take any damage, you know. It can catch up with and disrupt enemy formations.
Also read: Build item ML Akai, the most chaotic tank in Mobile Legends
In addition, it can be seen in that Gameplay Chong has 3 modes at once. First is normal mode which is human, second is dragon mode which is very cool, and mode code combines dragon and human.
Surely, THE ATTACK IS OVERPOWER!
By just looking at these three modes, it's only natural that this one hero is definitely very OP !.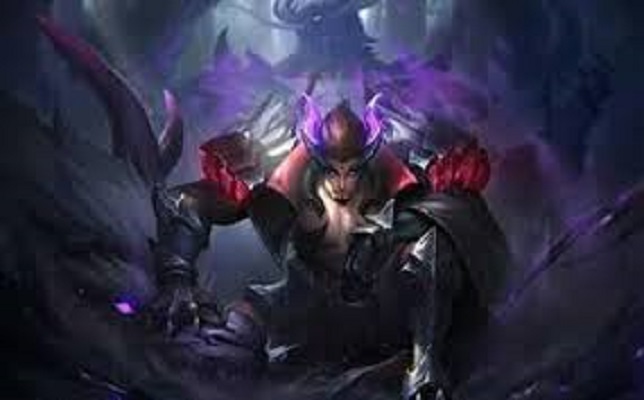 Moreover, all the skills they have Chong is so annoying. Starting from the Slow Effect, Knock Up, Knock Back and also Stun. As a result, hero one will become very ferocious in Mobile Legends.
Also read: Build Item Gatotkaca ML, the loudest Hero in Mobile Legends!
Chong himself has 4 active skills and 1 passive skill. For the passive skill itself, it can be used to provide additional damage according to the HP that the enemy has reduced. Even if the enemy dies, then the passive Chong skill will increase the HP it has, so that Chong's HP will be refilled.
So in your opinion, what about this newest fighter hero or this? We think Chong is too OP, right? With all these skills, it is possible that Moonton will make more changes in future updates.