Free Fire is one of the most famous Battle Royale games today, and it even has a very large number of players from all over the world. Free Fire has been given lots of new and interesting updates, so it's only natural that this game is quite busy. It has even become a game, the first place for Playstore in 2019. Well, this time there is the latest leak of FF Elite Pass Season 24 Free Fire May 2020 that you should know.
This game, which has grown rapidly, was developed directly by Garena. So of course, if all updates and events are present, everything will be maintained very well. Even now, they will continue to present many other new updates.
Also Read: 9 Free Fire, COD, and AoV Tournaments Amid the Covid 19 Pandemic, Make Your #Stayathome Exciting!
Free Fire already has lots of new and unique features, one of which is some of the Best Free Fire Pets and also a Treasure Map Loadout Feature in this game. Even Garena has presented a lot of the Strongest Female Characters in this game.
So all of these things have made the Free Fire game quite colorful. Apart from some of the features above, we also have the Elite Pass feature. So here you will get 2 unique prizes if you increase the number of Badges.
Also Read: 7 HP 1 Million Best Strong Free Fire 2020
Free Gifts and Premium Member Gifts, if you don't buy them, you can only get free ones. But if you buy it, you can automatically get the two prizes. To raise this badge, you will also be provided with missions so that it is easy to complete.
Even now, the Elite Pass is about to reach its 24th season. As well as the leak from the sales of the Elite Pass, the date has been set.
Curious? Immediately, we see the explanation in the article below.
Also Read: How to play the latest FF Mode Kill Secured Free Fire 2020
Elite Pass Season 24 Free Fire – Clan Of Dragons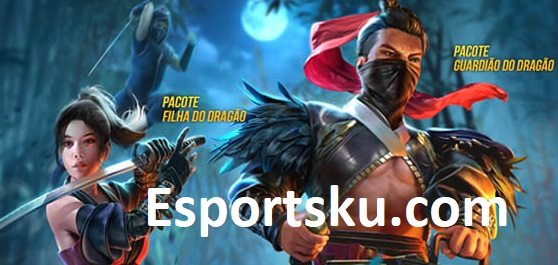 It has been further confirmed that the next Elite Pass is Clan Of Dragon. Even in the past, we have discussed some of the Elite Pass Season 24 Leaks that will be coming soon. It turned out to be true, and soon we will be able to do the Pre Order.
This Elite Pass will be available on May 1, 2020, so you only need to count a few days to buy it. The name of the Elite Pass is rumored to change when it enters the game, to become Forgotten Dragons Clan.
Even for the Elite Pass, it will be present simultaneously on all Free Fire servers. On this Elite Pass, you will get 2 Bundles with different names. Dragon Daugther for Girls and Dragon Guardian for Boys.
We will have this Elite Pass on May 1 2020 at 12 PM, you can even do a Pre Sale or Pre Order this Elite Pass too. Precisely on April 28, 2020, the Pre Sale of Elite Pass Season 24 will be sold.
Also Read: 5 Effective Ways to Free Fire to Avoid Headshot FF 2020
Pre Sale Elite Pass Season 24
When you buy the Pre Sale Elite Pass, later you can get a prize too. Where you will later get the Gloo Wall Forgotten Dragon Skin for free, if you do the Pre Order.
Even besides that, you can get various other prizes when you pre-order. Here is the list.
Unlock Elite Pass Access Equal to 10000 Diamond.
Unlock Elite Challenges missions to earn lots of Badges.
Daily gold increased by 100.
Your nickname when killing an enemy turns red.
Get 50 Badges immediately to unlock Dragon Daugther.
Get all the Elite Pass Rewards.
Also Read: 12 Tips for FF Beginners to Become Pro Free Fire 2020, Even More Invincible!
So, those are some of the information that we can convey on this occasion. How? In addition to this, there are also some of the best Thompson Weapon User Characters that can be used, there are even Tips for Maintaining a Whole Vest and Helmet that must be tried.
That's it, Thank You and Greetings, Booyah.
---
If you want to get lots of information about the Free Fire game, you can immediately join our group.