The Story of Rmitchi, a Mobile Legends veteran who retires without an MPL title! If you claim to be a lover of the Mobile Legends game for a long time, surely you know one of the names that have existed since the beginning of the development of Mobile Legends in Indonesia, that player is Rmitchi. Rmitchi himself is a former pro player of Mobile Legends Indonesia who officially decided to retire some time ago.
The MPL ID Season 5 tournament with the Alter Ego team is Rmitchi's last memory during his career as a pro player in Mobile Legends in Indonesia. The player known as Onin has been in the pro scene of Mobile Legends since the first time the Mobile Legends game developed.
ALSO READ: Luo Yi Mobile Legends Drone View Bug Has Been Corrected!
source: YouTube
His name is arguably among the great veteran players of his time with Oura, Donkey, Eiduart, Tuturu, Lemon and many others.
However, unlike some other players who decided to retire as a pro player in Mobile Legends Indonesia because they won the MPL Indonesia event as the most prestigious and highest Mobile Legends event in Indonesia.
Until now, Rmitchi has never been an MPL champion, even arguably his best career when he played in MPL ID Season 4 with Alter Ego. We have summarized all of his trips and made a special video to remind us all that there used to be some pro players in Mobile Legends who were dubbed by players as "Kings without a Crown" and one of them was Rmtchi.
Don't forget to keep visiting our website, to get the latest eSports news and follow our Facebook!
---
There is a giveaway contest with a prize of 1 million rupiah in game vouchers in the application!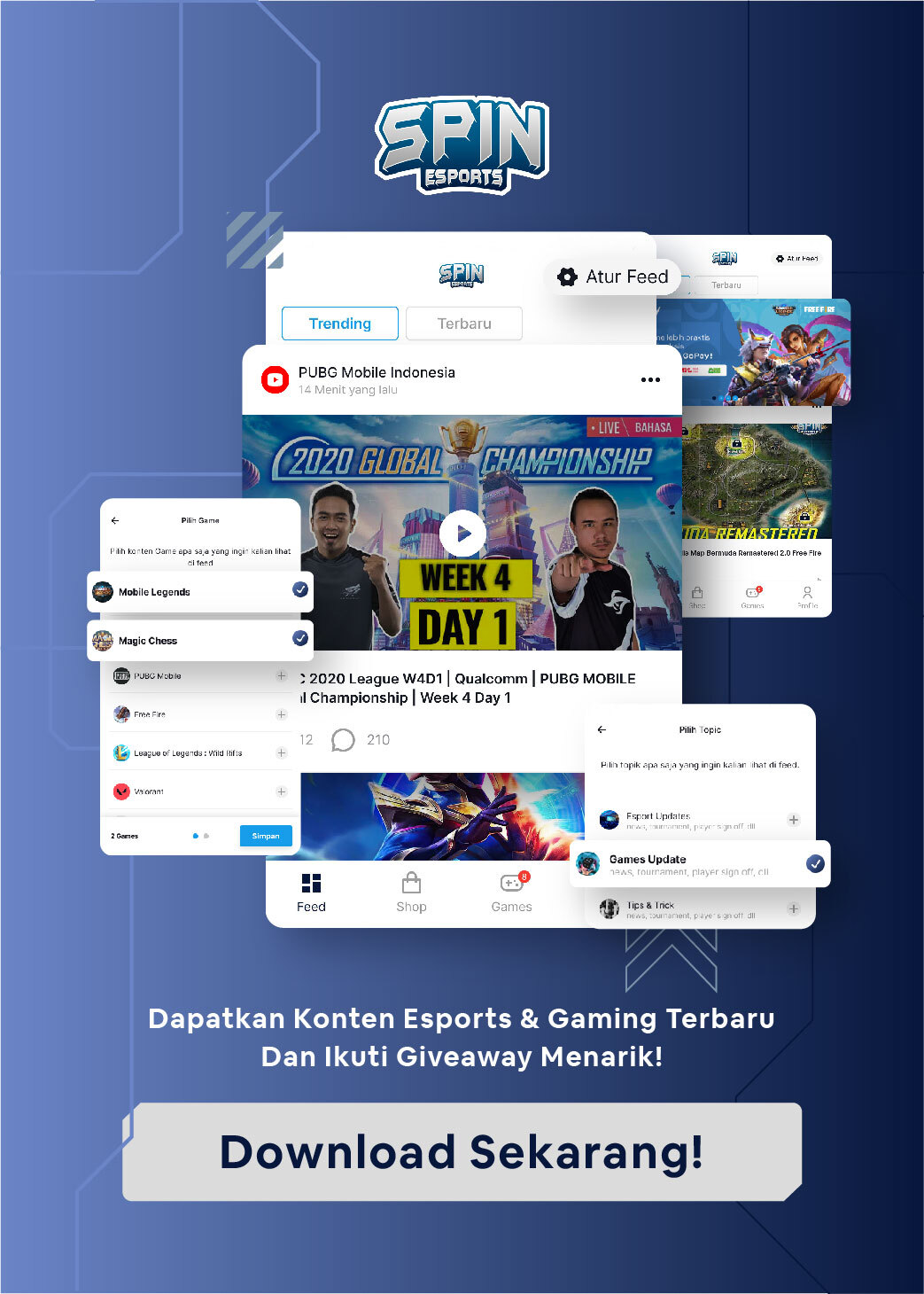 ---