This is the Best Xiao Genshin Impact Build Recommendation for February 2021
Tomorrow's the date 3 February 2021 finally the long awaited character comes to Genshin Impact.
Who else but Xiao. The character who uses Polearm weapons and Anemo's vision is eagerly awaited because some leaks say that Xiao is an OP (overpowered) Genshin Impact character.
Has Elemental Burst which can turn his attack into DMG anemo and has a fast attack speed to become a DPS.
For those of you who are ready to get Xiao, you can prepare weapons, artifacts and other things to make Xiao character even better.
Here, SPIN Esports provides the best build of Xiao, as quoted from his Instagram page @ genshinbuild.id.
Weapon Recommendations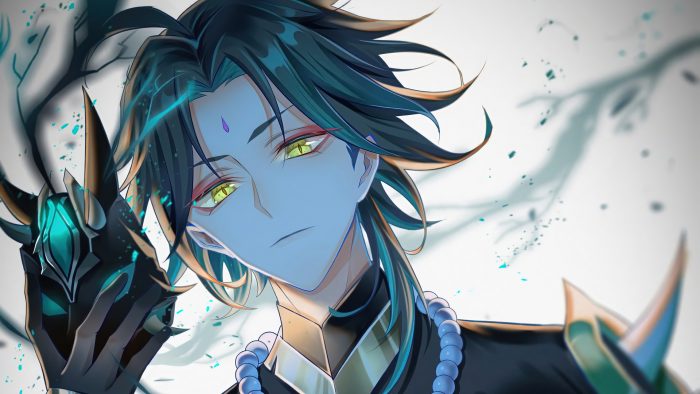 For the first one is weapons, previously SPIN Esports was also discussed, but more about free weapons. For this time, the best weapon recommendations include 5 stars.
The first is there Primordial Jade-Winged Spear, with the CRIT Rate sub stats, the second one is there Vortex Vanquisher with the ATK% sub stats. Next there is Deathmatch with CRIT RATE sub stats, for the last recommendation there Blackcliff Pole (CRIT DMG), and Lithic Spear (ATK).
For craft or free weapons, you can see them here.
* for the Lithic Spear is still not released tomorrow (February 3, 2021)
ALSO READ: Info on New Weapons Update 1.3 Genshin Impact, Has Xiao?
Artifact Recommendations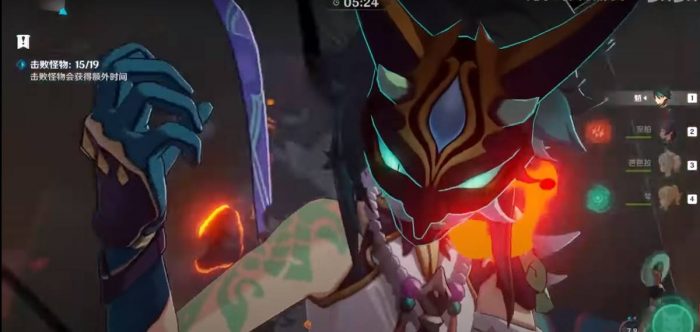 Furthermore Artifacts, for the current Xiao the best set is 2 Sets of Viridescent Venerer (Anemo DMG + 15%) and 2 Sets of Gladiator's Finale (ATK + 18%).
However, if there is no use 4 Set of Berserker because Burst Xiao reduced his HP continuously, it was easier for Xiao to get the effect of the Berserkers.
For the main stats of Artifacts it is recommended to Sands of Eon (ATK%), Goblet of Eonothem (Anemo DMG Bonus), Circlet of Logos (CRIT DMG / RATE).
The recommended sub stats are CRIT DMG, CRIT RATE, ATK%, ER%.
Talent Xiao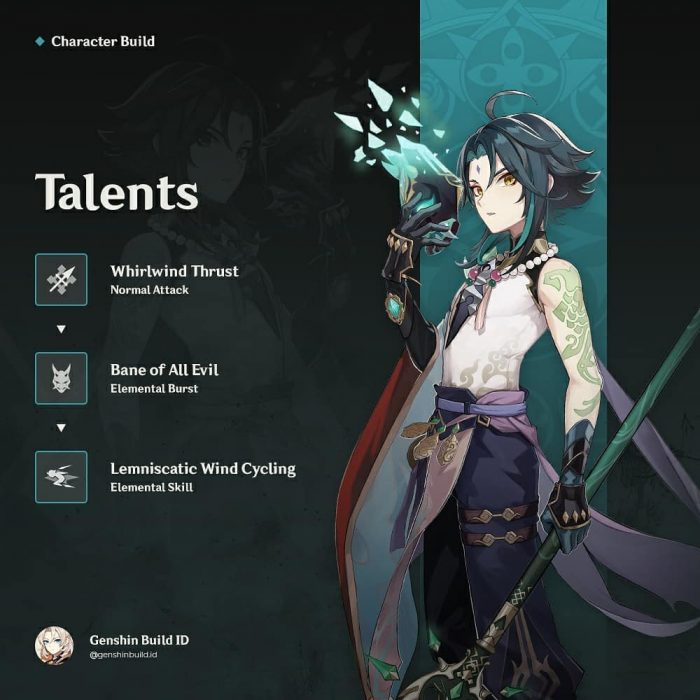 Prioritized to increase:
Whirlwind Thrust (Normal Attack)
Bane of All Evil (Elemental Burst)
Lemniscatic Wind Cycling (Elemental Skill)
Character Synergy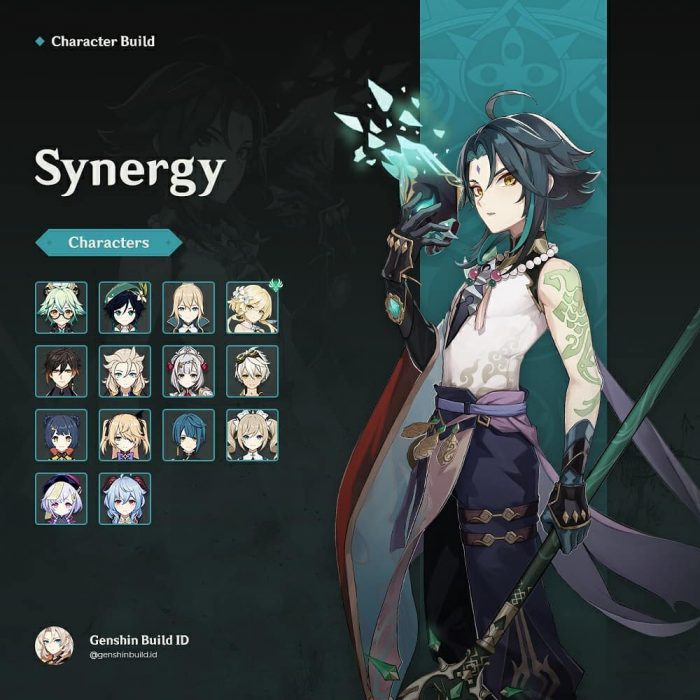 Here are some characters who have good synergy with Xiao:
Sucrose, Venti, Jean, Traveler (Anemo)
Zhongli, Albedo, Noelle, Bennett
Xiangling, Fischl, Xingqiu, Barbara
Qiqi, Ganyu
That's the recommendation for the best Xiao Genshin Impact build, along with suggestions for character synergy for him, hopefully it helps, Spinners.
ALSO READ: Complete explanation of Genshin Impact Patch 1.3 Event, Prize Prizes and Free Wishes!
Don't forget to visit the SPIN Website for other latest updates, and follow our Instagram and Youtube.