This is the Substitute for the MSC 2020, the MPL Invitational 4 Nation Cup! Who are the Participants? Previously, as we know, the highest Mobile Legends tournament in Southeast Asia, namely MSC 2020, has been officially canceled. This cancellation was caused by the corona virus outbreak that has hit the entire world, especially in the Southeast Asia region, where the tournament was held.
Regarding this matter, Moonton had actually leaked to the media about the tournament that was the replacement for MSC 2020, and now the tournament has been officially announced through a press release we received. The tournament to replace the MSC 2020 was called the MPL Invitational 4 Nation Cup, which from the name alone we can tell that the tournament only invited 4 country representatives.
Where the four countries are Indonesia, Malaysia, Singapore and Myanmar. This tournament will also serve as a warm-up vessel before welcoming the MPL ID Season 6 in mid-2020.
ALSO READ: This is proof that ONIC Udil will move to the Alter Ego!
source: Moonton
The tournament will be divided into three stages, two qualifying rounds and a playoff. In the qualifying round, there will be 12 teams divided into three groups, four teams competing to be the best in each group. While in the playoffs, eight teams will compete for the title of champion, including RRQ and EVOS, who immediately qualify as champions and runners-up in MPL Indonesia Season 5.
The qualifying round will start Friday 19 June and end on 28 June. While the playoffs will be held for three consecutive days starting July 3, 2020. This tournament will be tight because not only are competing for a total prize pool of more than IDR 1 billion, but each team also tries their best to make their country proud.
"The Indonesian MPL champion will meet the Malaysian / Singapore champion. There could also be a repeat of the El Clasico match in the final later. There are so many possibilities in this tournament. But the point is, we not only want to show entertainment, but also foster nationalism in the souls of Indonesian youth, "said Indonesian MPL Commissioner Lucas Mao, Jakarta, Wednesday (3/6/2020).
---
There is a giveaway contest with a prize of 1 million rupiah in game vouchers in the application!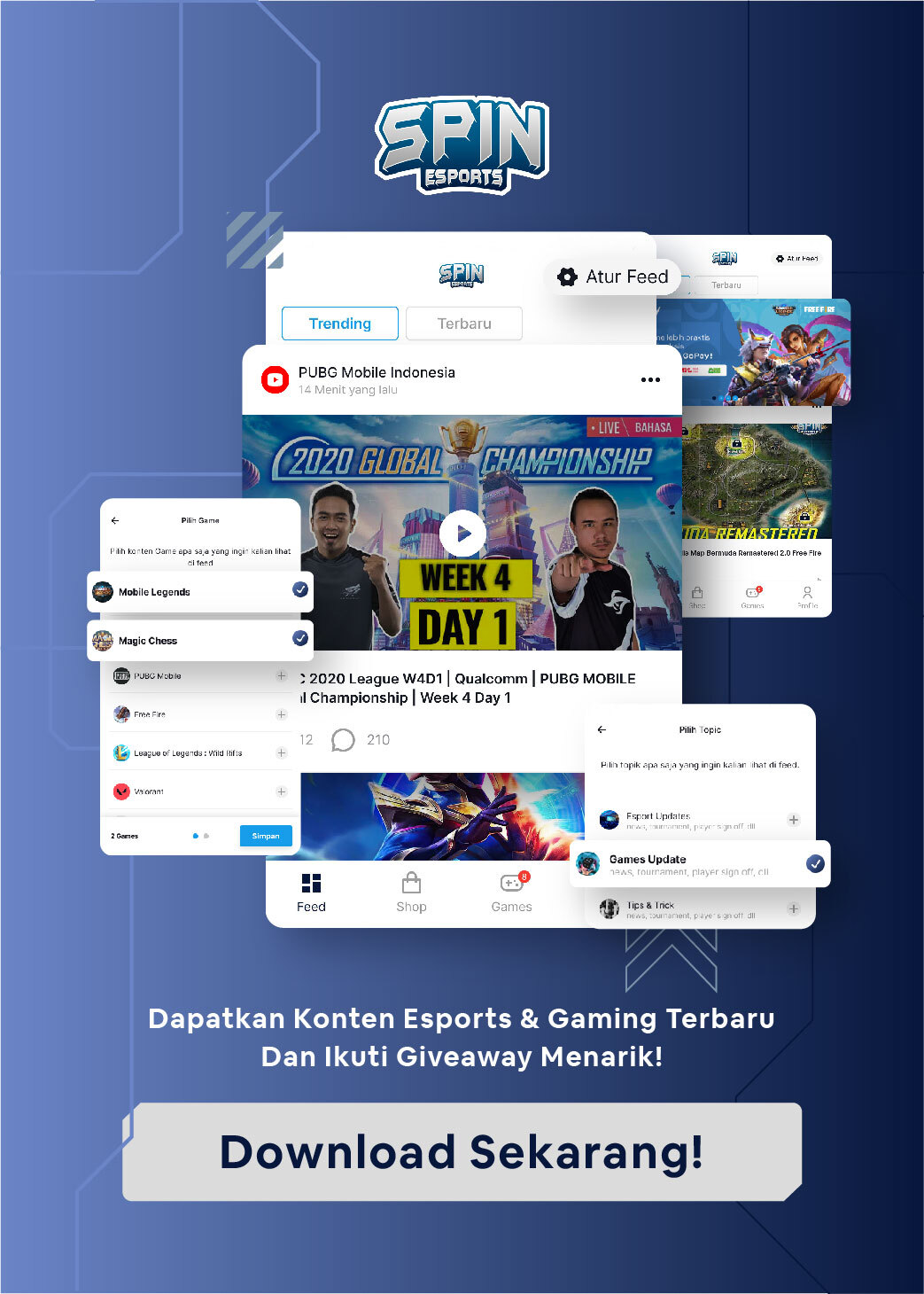 ---
Meanwhile, for those of you who want to watch this tournament later, you can watch it on YouTube or several streaming platforms that will be announced by Mobile Legends through their social media accounts later! Don't forget to keep visiting our website, to get the latest eSports news and follow our Facebook!