Curious about how to switch servers on Free Fire (FF)?
One of the best mobile battle royale games, namely Free Fire still occupies as the number 1 game in the playstore.
This game developed by Garena has been ranked first for a long time, you could say since its popularity began to emerge.
Not only in Indonesia, Free Fire (FF) also sells in foreign markets, such as Thailand, Brazil, United States, and many more.
Therefore a server in each country is needed to be able to play this battle royale game smoothly.
Each server has different game contents, also has events and prizes which are of course not the same.
This is what makes players ask, can we exchange our account server to an outside server, so they can play their events?
Here's how you can switch servers in the Free Fire game!
Also Read: Here's How to Get Awakening Shards in Free Fire (FF)!
How to Change Servers on Free Fire (FF)!
Generally speaking, you guys CAN NOT change servers as you please from the settings in Free Fire (FF).
Indeed, this is not allowed by Garena for the players to change servers arbitrarily just to "try" to play on other servers.
Many players might try to play using a VPN, but it is dangerous to get banned, or get hacked by foreigners.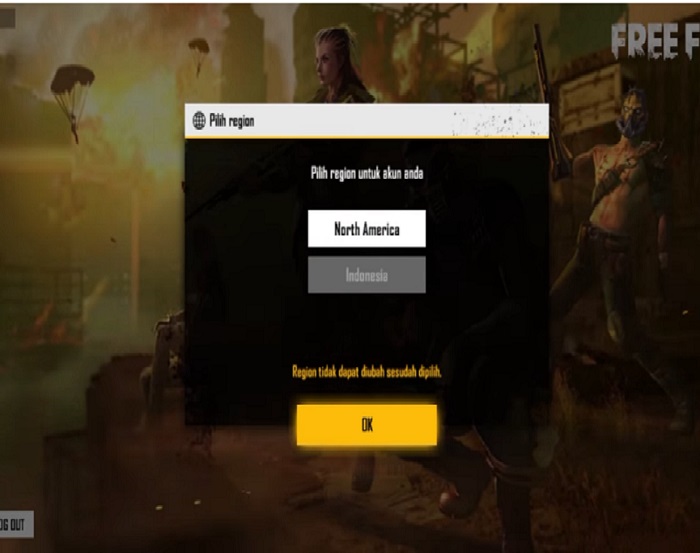 The only way you can play on other servers is create a new account that is not connected to an Indonesian server.
That way, the game will immediately take you to the server you should be without the need to change your server. You can borrow the accounts of your friends who are abroad maybe to be able to play it.
Also Read: Free Fire (FF) Officially Opens a New Server, SSA Server!
Or if you participate in a big tournament that requires you to go abroad and play on an outside server, then Garena will give you access to change the server.
That's more or less how to change Kalia's account server in Free Fire (FF). It's a bit difficult and arguably impossible, but it's good if we keep playing on our own server!
Don't forget to visit SPIN Website for more information, and follow the account Instagram and Youtube we.