The use of SMG weapons in Free Fire is usually used at close range, because it has a very high fire rate. However, SMG weapons usually have little accuracy, therefore these weapons are usually used at close range.
SMG or Submachine Gun, is an automatic weapon that is usually used at close range. This weapon does have a high firing rate, but unfortunately this weapon has very little accuracy to use.
It will be difficult for you to shoot enemies from a distance using this weapon, if you have a bad aim. However, if you use it at close range, the damage you can do is enormous.
SMG itself has many types. Among them there are UMP and MP5. Both of these weapons are SMG weapons, which you can use in Free Fire. Although both are classified as SMG weapons, the two weapons have different stats.
Here we will discuss about the SMG UMP VS MP5 Weapon in Free Fire, which you can find out. We will compare the strengths between these two weapons, such as their strengths and weaknesses.
Weapon SMG UMP VS MP5 in Free Fire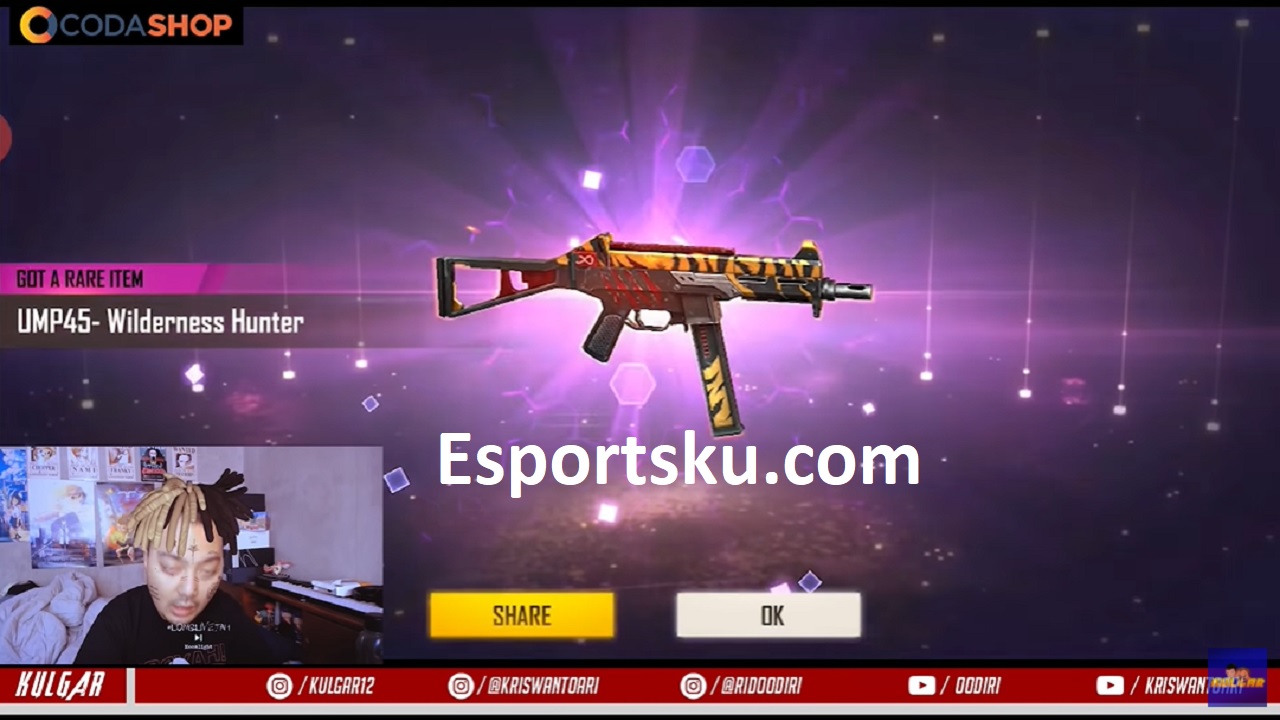 The UMp and MP5 SMG weapons have different stats in their use. Both also have their advantages and disadvantages in use. By knowing this, maybe you know which weapon is suitable for you to use.
UMP
MP5
Let's take a look at the differences in UMP VS MP5 weapons in Free Fire that you should know.
UMP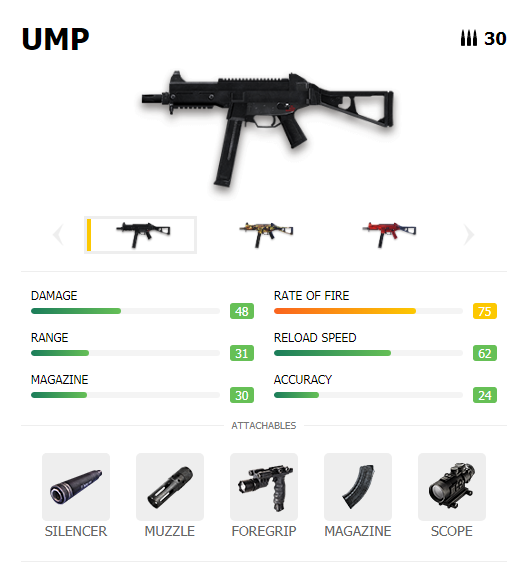 UMP weapons have a fire rate equivalent to MP5. This weapon also has an additional accuracy that is quite high. This weapon is very suitable for use at close range with a high fire rate and high damage.
This weapon also has Armor Pierce which allows its attacks to penetrate enemy armor. With this weapon, you can attack enemies more easily, even against enemies who have high armor.
However, this weapon has a lower range compared to the MP5 weapon. You might have to shoot at closer range using this weapon, otherwise you can't hit the enemy at all.
Here are the advantages and disadvantages of UMP weapons in Free Fire
Advantages
This weapon has several advantages that you should know. You can take advantage of the advantages of this weapon, which you can see below.
+ Very High Fire Rate As an SMG Weapon
+ Armor Penetrating Attacks
+ Sufficiently High Damage
Weakness
Even though it has quite a lot of advantages, this weapon also has weaknesses that you should know. Maybe you can prevent or cover the weakness of this weapon with your playing skills.
-Small accuracy for shooting.
-The range is not far off as compared to other SMGs.
MP5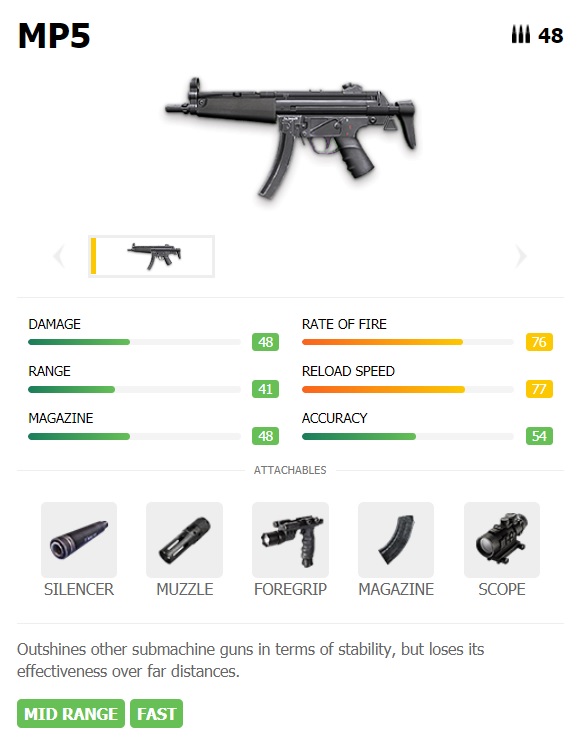 The MP5 is an SMG weapon that has a far enough range to shoot. Not only that, the accuracy of this weapon is also high enough to shoot, so you can shoot enemies from a distance more easily.
Even though this weapon is classified as an SMG weapon, you can use the shooting distance and accuracy to shoot enemies from medium range. However, not as far as the Assault Rifle or Sniper, so you have to be careful.
Even though it can shoot enemies from a distance, this weapon has fairly normal damage, and cannot penetrate enemy armor like UMP. So, you might find it difficult to attack enemies with complete armor.
In the following, we will discuss the strengths and weaknesses of the MP5 weapon in Free Fire.
Advantages
MP5 weapons have advantages that you can take advantage of. By knowing the advantages of this weapon, maybe you can know how to use this weapon well.
The following are the advantages of the MP5 weapon:
+ Farther range than SMG in general.
+ The accuracy is quite high, making this weapon easy to use.
+ Ammo enough to accommodate.
Deficiency
This weapon also has flaws that you should know. By knowing the shortcomings, you might be able to strategize using this weapon. You can try to use this weapon, as the second option.
Here are the drawbacks of the MP5 weapon that you should know.
-Small damage makes it difficult to deal damage.
-It is difficult to attack enemies with high armor.
The difference between weapons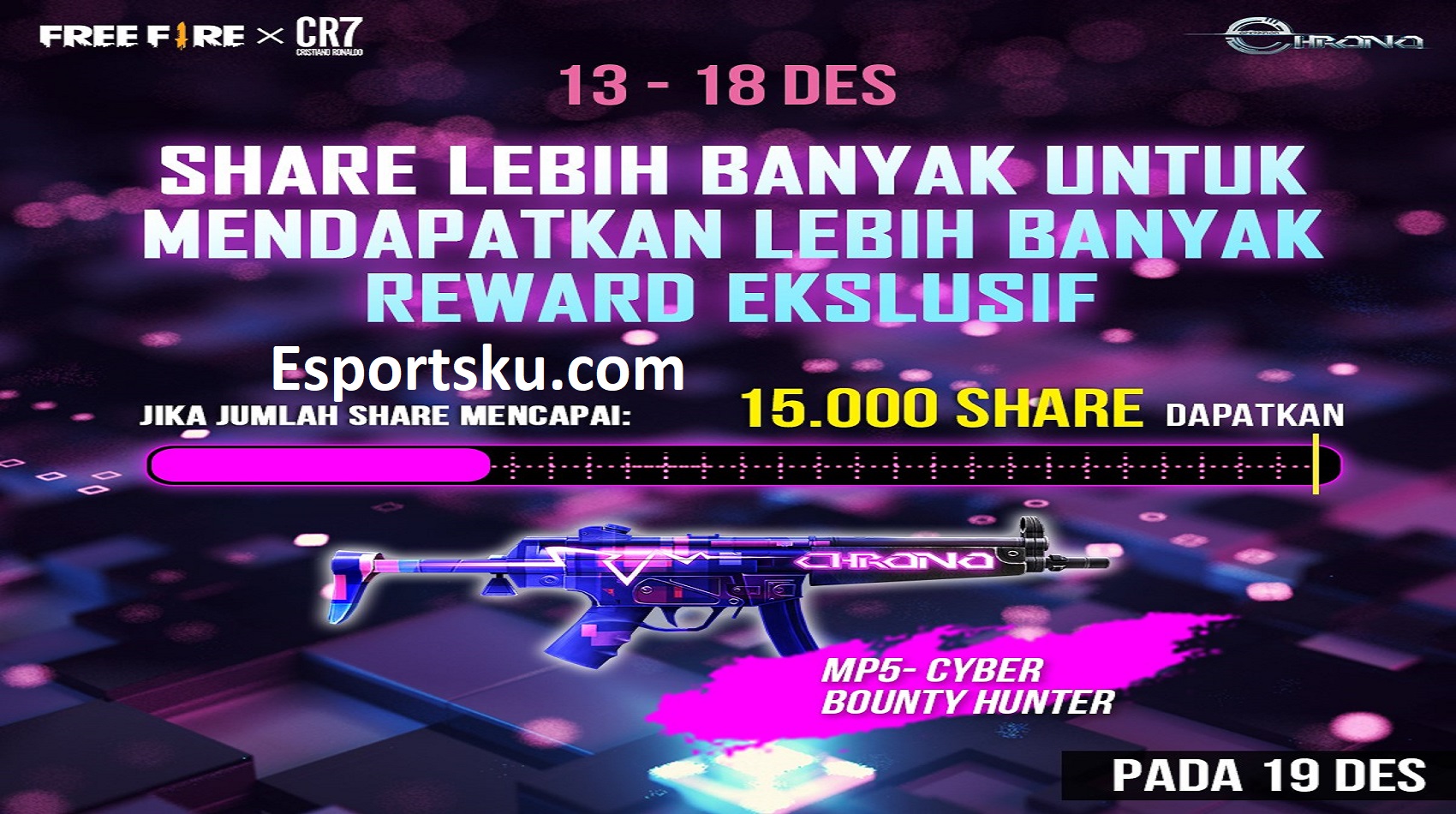 The two weapons from the UMP and MP5 are very different. UMP has more damage to attack enemies at close range, with the damage and Armor pierce that these weapons have. However, the distance it has is fairly short.
In contrast to the MP5 which has a longer distance, making it easier to attack enemies, even from long distances. However, the damage this weapon has is not as high as the UMP, and it cannot penetrate the enemy's armor.
Those are the tips about SMG UMP VS MP5 Weapons in Free Fire, which you should know. Both of these weapons have their own advantages that you can use, so you can attack your enemies more easily.
Also Follow Our Social Media on Instagram Esportsku!