Fischl Genshin Impact – Previously, we discussed the strongest 4-star characters in Genshin Impact, and one of them is Fischl. He is a character who is capable of being DPS and also Support, and is able to provide damage Pretty big electro.
However, there are a few things you should know when using Fischl. You have to know the build and Artifact suitable for Fischl in advance Genshin Impact. There are several recommendations for weapons and Artifact Fischl on Genshin Impact. Anything?
Weapon Recommendations
5 Star Weapons:
Amo's Bow: Increases the damage from Normal Attack and Aimed Shot by 12%. Increases damage from arrows shot from afar by 8%
Skyward Haro: Increases Critical Damage by 20%. Attacking an enemy has a 60% chance of inflicting a small AoE attack, which deals 125% physical damage.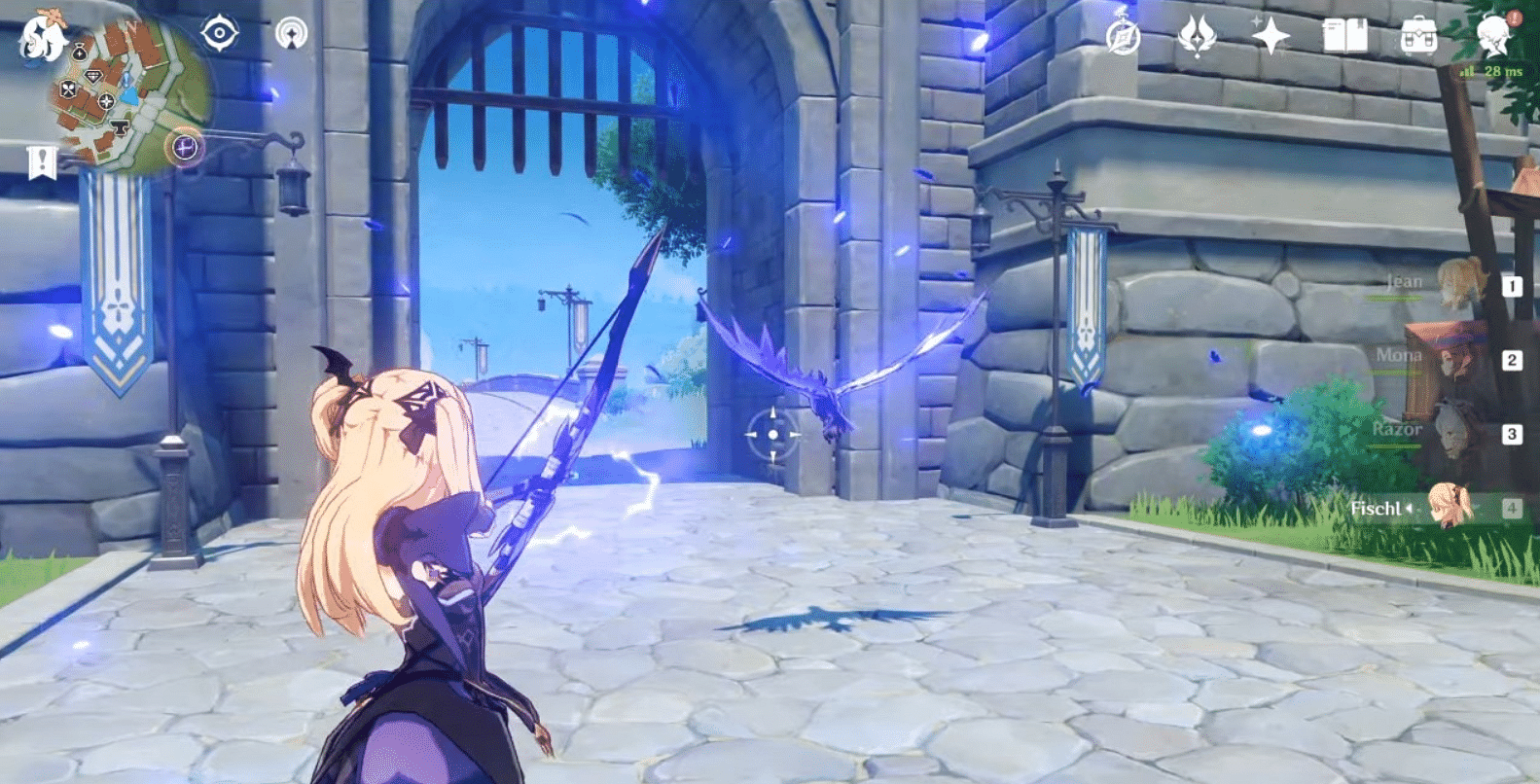 4 Star Weapons:
The Stringless: Increases Elemental Skill and Elemental Burst damage by 24%
Favonius Warbow: Increases the Critical Hit Chance by 60% to create 1 elemental orb which recovers 6 Energy.
Rust: Increases Normal Attack Damage by 40%, but reduces Aimed Shot damage by 10%
ALSO READ: [GUIDE] 12 Tips & Tricks for Playing Genshin Impact for Beginners!
Sacrificial Bow: After dealing damage to the enemy using Elemental skills, it will have a 40% chance of resetting its cooldown
Compound Bow: Normal Attack and Aimed Shot increase ATK by 4% and Normal ASPD by 1.2% for 6 seconds, maximum 4 stacks
Blackcliff Warbow: After killing an enemy, attack increases by 12% for 30 seconds
Royal Bow: After dealing damage to the enemy, increases the critical rate by 8% which can be stacked up to 5 stacks
3 Star Weapons:
Raven Bow: Increases damage to enemies affected by Hydro or Pyro by 12%
Recurve Bow: Killing an enemy can restore HP by 8%
Artifact Recommendations
Thundering Fury Set: 2 sets can give Electro DMG bonus of + 15%, while 4 sets can increase the damage caused by Overloaded, Electro-Charged and Superconduct by 40%. This effect triggers the reduction of the Elemental Skill cooldown by 1 second
Wanderer's Troupe Set: 2 sets can obtain +80 Elemental Mastery. Meanwhile, 4 sets can increase Charged Attack Damage by 35% if the character uses Catalyst or Bow.
Instructur Set: 2 sets to add Elemental Master +80, while 4 sets increase damage by 30% against enemies with HP more than 50%
Those are some recommendations for weapons and also Artifact Fischl that you can try.
May be useful!