In 2016 and 2017, Dota 2 developer Valve organized two tournaments worth $ 3 million a year, known as Valve Majors. Following what Valve has done previously at the tournament, however, Valve will be giving third-party tournament organizers a special opportunity for them to make them direct the Valve Major series tournament. In addition, Valve Will Implement the New Dota 2 Tournament System in 2018 in the form of points obtained from qualifications at majors and minors events.
Valve Majors, known as an intermission match when compared to The International in terms of prestige and prize pools, is now starting to become a competitive focal point for Dota 2, leading many smaller tournament organizers to choose to reduce Dota 2's "tournament size" . Therefore, Valve will start giving the tournament status as "Major" or "Minor" at selected events at the beginning of 2018. Events that are subject to a Major Tournament will be awarded with a prize of at least $ 500,000 – while those for Minor status will be awarded $ 150,000. This amount will also be adjusted by Valve.
In addition to the Prize Pool, in this event one of the Regional Qualifiers from the six Regional Qualifiers must prepare to host the LAN finals in the majors or minors event. This is based on the continuation of the qualification process that Valve implemented ahead of the Kiev Major and The International 2017. Where South America and the CIS (Commonwealth of Nations) were given their own qualifications. The qualification will ensure that teams from Europe, China, Southeast Asia, the CIS region, North America and South America will attend the tournament at Valve Majors.
Image source
In this New Dota 2 Tournament System we will see players awarded qualifying points, this is the only determining factor in predicting whether the team sails or not to follow The International next year. This gives all teams who want to attend The International a special enthusiasm by attending as many events related to Dota 2, this refers to because in the last two years there were very few Valve Majors so Valve wanted to make Valve Majors even bigger. . The Majors and Minors event will give bigger total points to players who take part in the event. The competition which takes place some time before The International will also be given additional qualification points to be invited to the next The Internationa.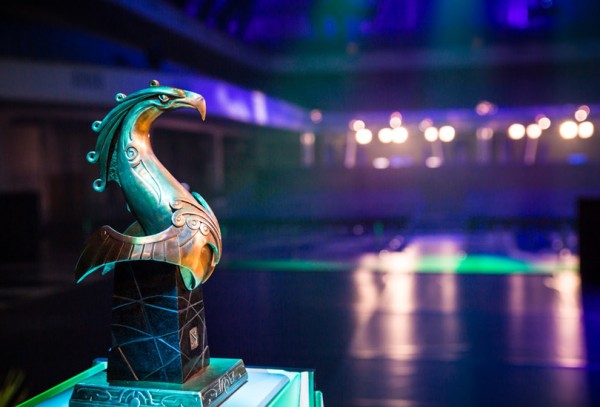 The points earned are awarded individually to the player. It depends on how well they perform at the event. Thus, to facilitate roster changes, and each team that has earned the qualification points will be determined by the overall top three points earners.
With Dota 2's New Tournament System, offering more global tournaments and more events than ever before, it will be interesting to see how the concept of the new system that Valve is offering and the impact that system has on global enthusiasm for the event. The biggest eSports from Valve